Strategic Analysis Caucasus Brief
Monthly review of August and September (

29. 8. – 25. 9. 2022

)
Tomáš Baranec
Armenia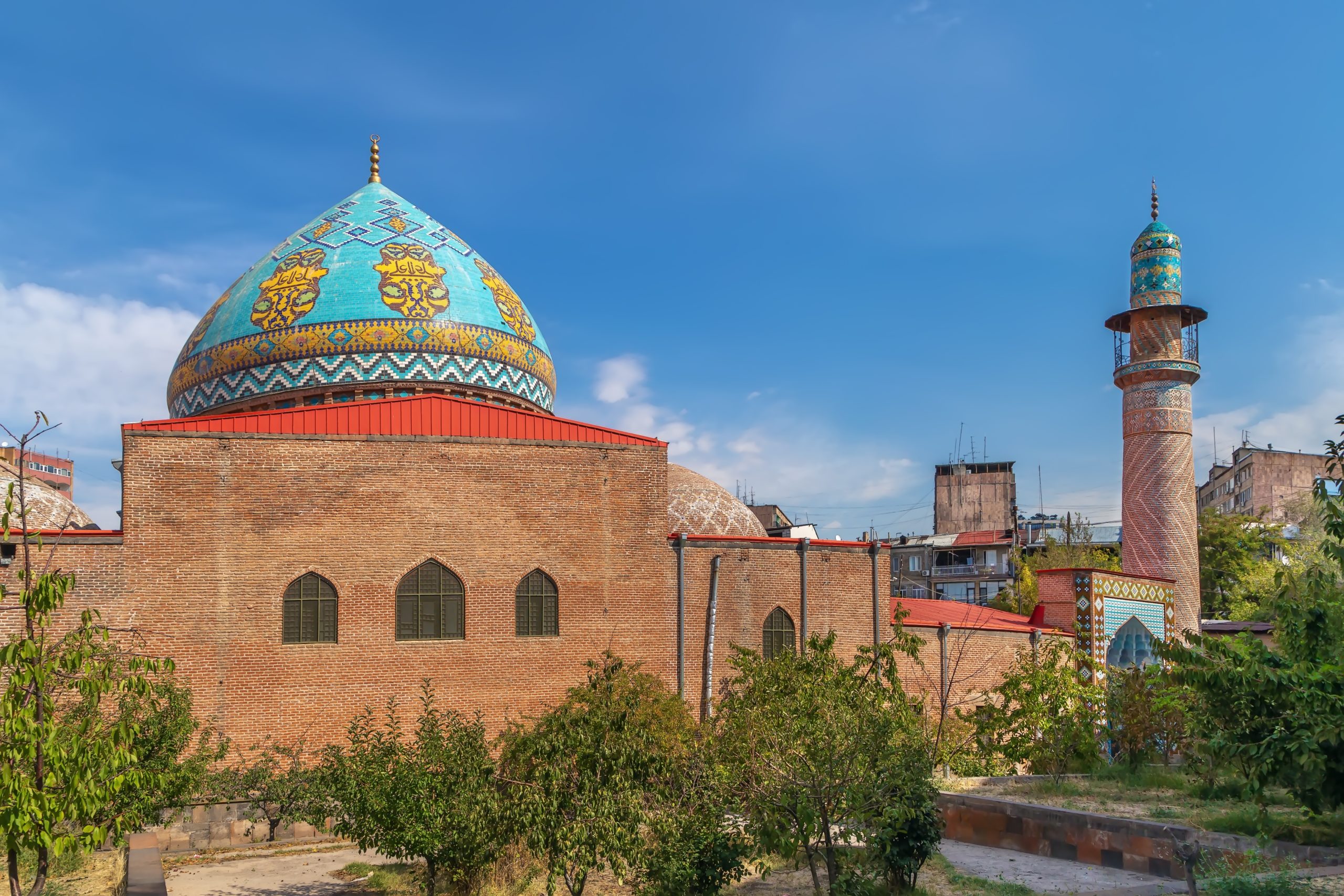 Blue Mosque, Yerevan, Armenia;Photo: BorisB17/Shutterstock
Two top Karabakh wartime commanders charged with negligence
Two top commanders of the de facto Nagorno-Karabakh Armed Forces have been indicted in Armenia, both accused of negligence in their conduct in the 2020 military defeat to Azerbaijan, reports Eurasianet.org. The charges have sparked controversy among Karabakh's political elite and the opposition in Armenia, the latter accusing the Government of trying to evade accountability for its poor decision-making.
On August 30, Mikael Arzumanyan, who was appointed commander of the de facto Nagorno-Karabakh Defense Army during the 44-day war, was detained on charges of negligence, the Investigative Committee of Armenia reported.
According to the Committee, during martial law declared immediately after the war started in the fall of 2020, specifically from October 30 to November 9, Arzumanyan, while organizing the defence of the city of Shushi and adjacent areas, showed a negligent attitude to his official duties, which resulted in "grave consequences: as a result of this, the enemy's armed forces took control of the city of Shushi and its environs, and our units suffered deaths and injuries."
In particular, according to the Investigative Committee, the lieutenant general, who serves as an advisor to the de facto President of Karabakh Arayik Harutyunyan, did not give an order to deploy troops on an unguarded section of the defensive line of districts adjacent to Shushi, nor did he control the transfer of information between units.
Three days later, Armenia's Investigative Committee (IC) filed criminal charges of negligence against Jalal Harutyunyan, the chief commander of Karabakh's armed forces for the first month of the war. He was seriously wounded in a missile strike on October 26, 2020, and after he recovered, he was reassigned to head an Armenian military inspectorate. Following the charges, he has been suspended from service.
Harutyunyan is suspected of negligently causing heavy losses for the Armenian military forces during the 2020 Artsakh War. He is banned from leaving the country amid the investigation.
Opposition figures in Yerevan accused the Government of trying to draw criticism away from Prime Minister Nikol Pashinyan, whom they blame for the disastrous defeat. "Nikol needs scapegoats," Hayk Mamijanyan of the opposition bloc I Have Honor told the Yerkir Media TV channel, commenting on the charges against Harutyunyan.
Last year, opposition figures accused Pashinyan himself of ordering the counteroffensive that is the subject of Harutyunyan's indictment; Pashinyan denied it. Seyran Ohanyan, a former defence minister of Armenia and now an opposition member of Parliament, said that Harutyunyan and Arzumanyan were being charged with decisions that were made at higher levels. "The main responsibility for this war lies with the authorities of Armenia and the prime minister," he said.
On September 6, several members of the de facto Parliament of Nagorno-Karabakh filed a petition to the IC of Armenia asking them to release Arzumanyan. It asked the Armenian authorities to "change the detention into another preventive measure that doesn't require him being under arrest." A spokesperson for Arayik Harutyunyan, Lusine Avanesyan, said the de facto leader had no prior knowledge of Arzumanyan's arrest and defended his military conduct.
Sources: 
MEJLUMYAN Ani, Eurasianet.org, "Two top Karabakh wartime commanders charged with negligence", https://eurasianet.org/two-top-karabakh-wartime-commanders-charged-with-negligence
The Armenian Mirror Spectator, "Chief Adviser to Artsakh President Mikael Arzumanyan Detained", https://mirrorspectator.com/2022/08/31/chief-adviser-to-artsakh-president-mikael-arzumanyan-detained/
Armenpress, "Former Artsakh military commander Lt. General Jalal Harutyunyan charged with negligence", https://armenpress.am/eng/news/1091602.html
Nancy Pelosi visits Yerevan, condemns Baku
On September 18, Armenian Prime Minister Nikol Pashinyan received the delegation led by Nancy Pelosi, the US Congress House of Representatives Speaker. Pelosi is the most high-ranking American official ever visiting this South Caucasia country. More importantly, the speaker has also stressed that the US Congress condemns Azerbaijan's "invasion of Armenia ".
"Our delegation has been very outspoken in saying that the Azeris initiated this and that there has to be recognition of that ", she said in a joint press conference with the president of the Armenian parliament, Alen Simonyan. 
US Congressperson Jackie Speier said the US House had already introduced a resolution "that will say that we condemn the actions by Azerbaijan, that they must cease and desist ". Pelosi's two-day visit to Armenia, which was planned in advance, comes days after the Azerbaijani attacks along much of the border with Armenia.
 The Azerbaijani Foreign Ministry stated that the statement made by Nancy Pelosi during her visit to Armenia on September 18, which distorts the situation in the region, is deplorable. "Groundless and unfair accusations made by N. Pelosi against Azerbaijan are unacceptable," reads the statement adding that "Generally, N. Pelosi is known as a pro-Armenian politician, and the presence of pro-Armenian members of Congress in her delegation to Armenia is pure evidence of this ". 
Sources
Caucasuswatch, "Nancy Pelosi in Yerevan Accuses Azerbaijan of Breaking Ceasefire; Baku Responds", https://caucasuswatch.de/news/6001.html
BARDOUKA Yousef, Fabbro Robin, OC Media, "Pelosi condemns Baku and pledges support for Armenia", https://oc-media.org/pelosi-condemns-baku-and-pledges-support-for-armenia/
For more information, see:
KUCERA Joshua, Eurasianet.org, "Key American congresswoman visits Armenia, raising hopes of US assistance", https://eurasianet.org/key-american-congresswoman-visits-armenia-raising-hopes-of-us-assistance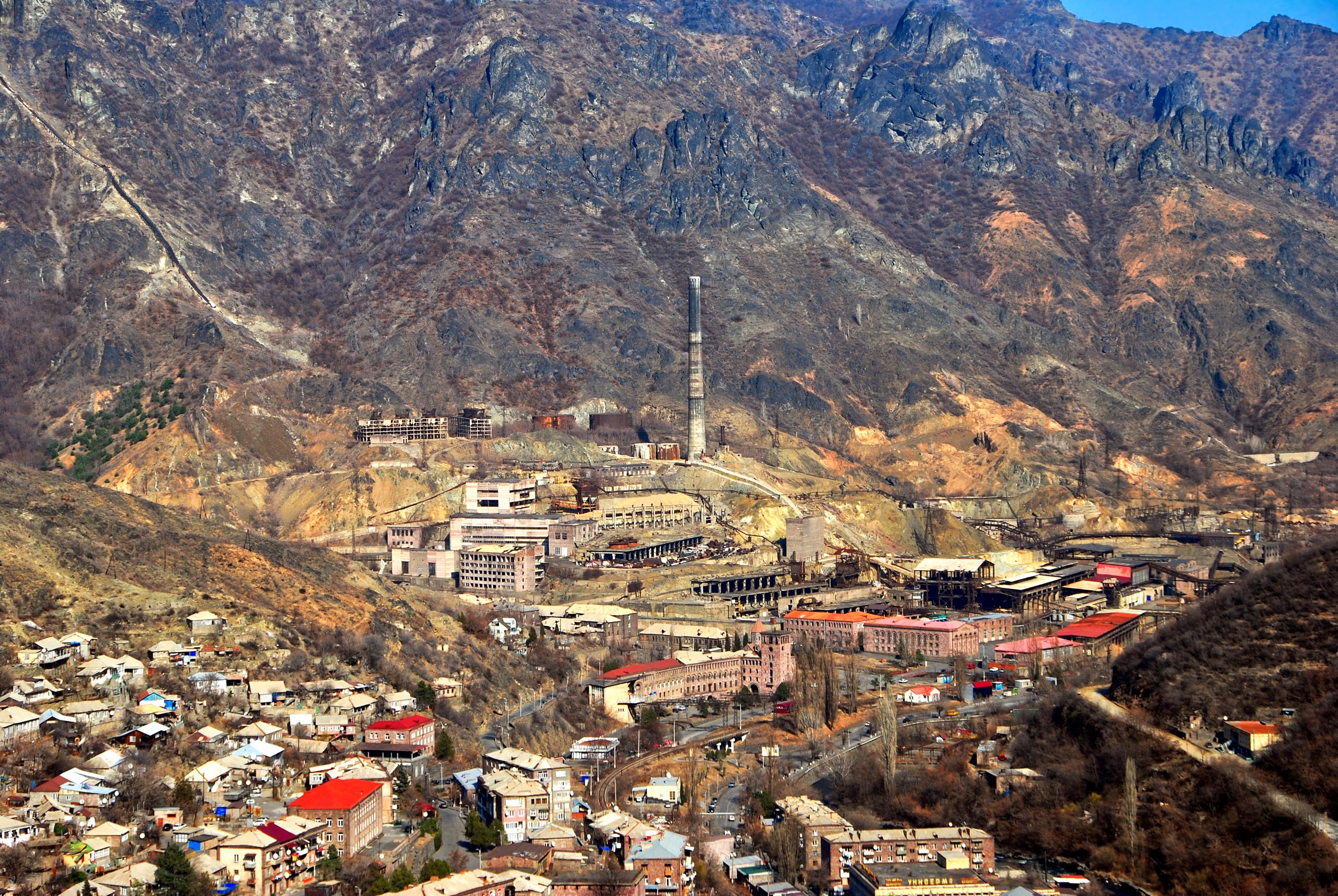 Lori Province, Armenia;Photo: John Marti/Shutterstock
Armenian protesters demand their country to leave the Moscow-led military alliance
On September 18, over a hundred people gathered in Yerevan, demanding their country leave the Collective Security Treaty Organisation (CSTO). The demonstrators argued that the alliance did not do enough to protect their country during recent fighting with Azerbaijan. Moreover, they called for Yerevan to move closer to Western powers. "The US and Europe are our last hope," said a woman at the protest, as cited by Euronews. "I am here today because I want us to get out of the CSTO. "The CSTO has become a useless organisation for our state. It does not do anything. It does not help it." Another protester said: "this thing called the CSTO is only there to defend Russia's interests. "This organisation had to help Armenia during the war, and it did not."
Shortly after midnight on September 13, Yerevan claimed that Baku shelled six Armenian settlements within its borders and that the aggression was unprovoked.
Baku denies the claims and said that its military responded to Armenian attempts to mine Azeri positions. Yerevan has also rejected the accusation.
The CSTO said it is sending a monitoring mission to the region in response to the fighting that, it is claimed, has killed more than 200 soldiers on both sides. A CSTO fact-finding mission arrived in Armenia on September 15 and is supposed to submit a detailed and accurate report on the situation on the ground to the CSTO Collective Security Council.
Sources:
For additional information, see:
MEJLUMYAN Ani, Eurasianet.org, "For Armenians, CSTO missing in action", https://eurasianet.org/for-armenians-csto-missing-in-action
Yerevan court issues seizure of 46 million EUR from former Syunik Governor
On August 3, a Yerevan court signed off on a request filed by Armenia's Prosecutor General's Office to confiscate 19.1 billion AMD (46,8 million EUR) worth of property and assets of illegal origin from former Syunik Provincial Governor Surik Khachatryan and five his associates.
The assets in question consist of a private house in Yerevan, an apartment, a structure in Goris,  three vehicles, the balance of illegal funds in bank accounts and investments transferred to an offshore organization.
The former governor was indicted in 2019 for a number of crimes, including complicity in large-scale embezzlement and official forgery. Khachatryan, a controversial figure and member of the Republican Party of Armenia who resigned as Syunik governor in 2013 because of public pressure resulting from a shooting incident near his Goris home, was reappointed governor in September 2014 by then Armenian Prime Minister Hovik Abrahamyan. He was sacked as governor two years later, writes Hetq.am.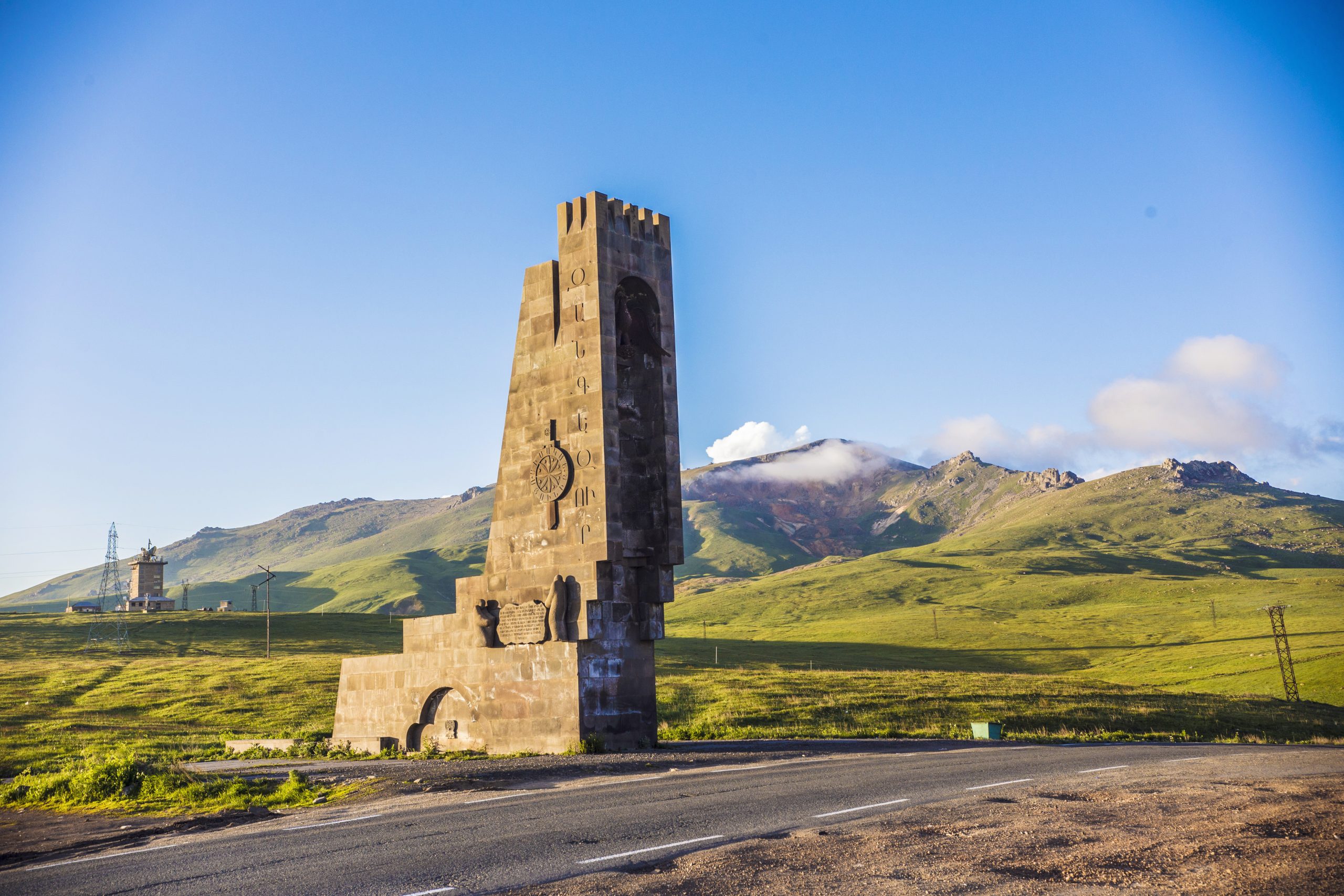 Gates of Syunik, Armenia;Photo: Dmytro Stoliarenko/Shutterstock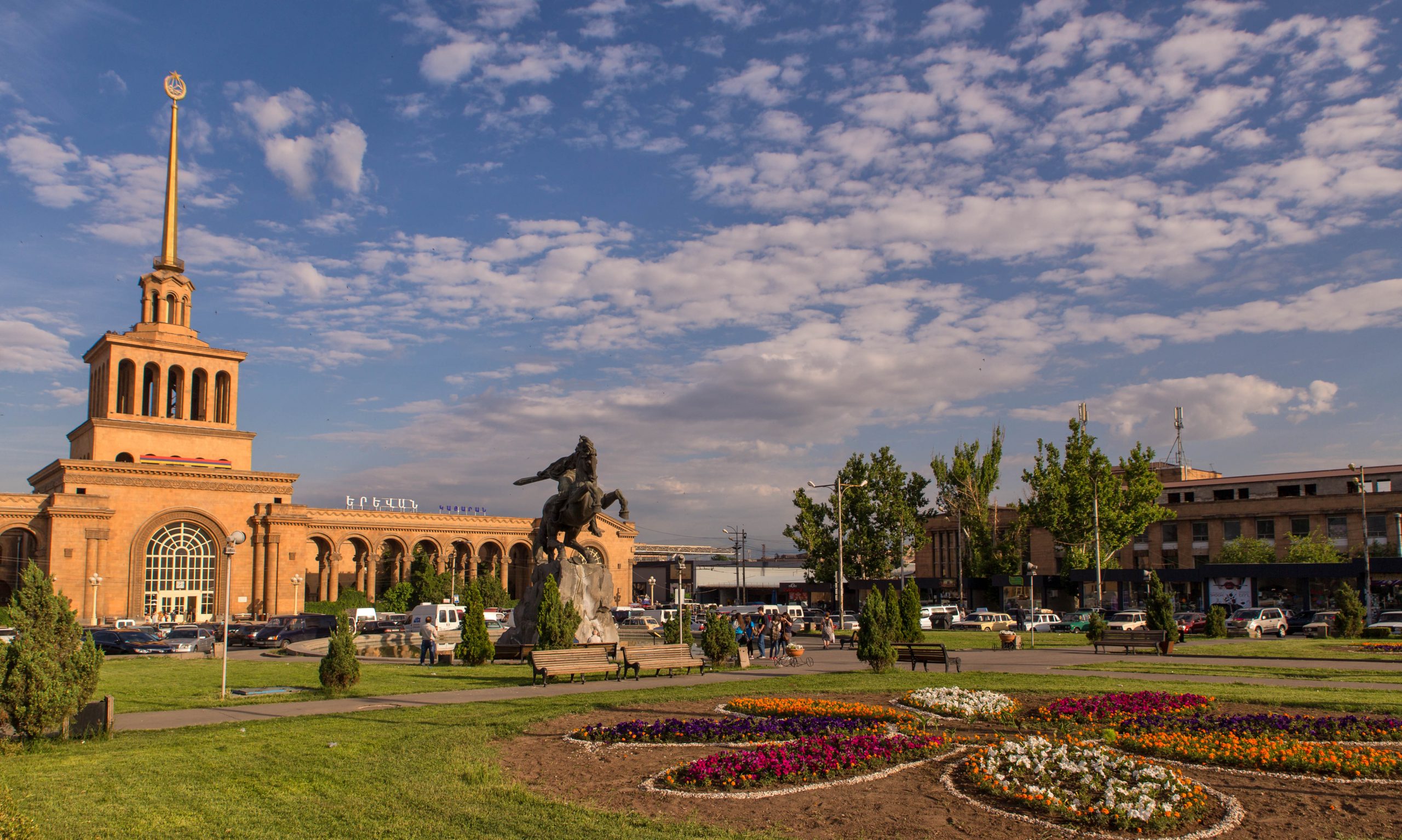 Yerevan railway station;Photo:Damian Pankowiec/Shutterstock
Azerbaijan attacked Armenia and seized new territories
During its assault on Armenia on September 13-14, Azerbaijan seized another approximately 10 square kilometres of Armenian territory. Hostilities claimed the lives of 135 Armenians, including civilians, and at least 77 members of the Azerbaijani army.
Armenia's defence ministry reported attacks, starting around midnight on September 13, targeting cities all along the southern part of Armenia's border with Azerbaijan, including Vardenis, Sotk, Artanish, Ishkhanasar, Jermuk, Goris and Kapan.
Azerbaijan's defence ministry said it was merely carrying out "local countermeasures" in response to "the large-scale provocation" from Armenia: "News about the invasion of Azerbaijan into the territory of Armenia, disseminated in the Armenian media and the segment of social networks, is nothing but nonsense."
On September 14, the fighting continued, albeit at a lower intensity, as Armenia rushed to seek international support against Azerbaijani attacks. "Today, starting at 8:00, the enemy renewed its aggressive acts by using artillery and high-calibre weaponry," Armenia's Ministry of Defense said in a September 14 statement. "The Armenian Armed forces are taking adequate retaliatory measures, continuing to fulfil their military duties fully." By 12:00, the intensity of the attacks had "significantly weakened," it said. By the evening, the ministry reported that the situation on the border "remained tense." Azerbaijan continued to accuse Armenia of provoking the attacks and argue that it was the side taking retaliatory measures.
According to official information, 135 Armenian soldiers and 77 Azerbaijani soldiers were killed in the fighting. Armenia reported that Azerbaijan had captured an additional 10 square kilometres of Armenian territory in the fighting. It had reported 41 square kilometres being occupied during a previous Azerbaijani incursion in May 2021. More than 2,500 civilians had been displaced from border communities as a result of the violence, Armenian officials said.
Some Armenian villages along the border have been evacuated. "The entire village is being bombed; we can't even evacuate the children, we managed to evacuate only part of them," the former community leader of Geghamasar, a village in Armenia's Gegharkunik province, told RFE/RL. "The fire is very intense in the area; the roads are also under shelling, we are hiding."
Armenia appealed to the Collective Security Treaty Organization (CSTO) for military support, claiming it was under attack by another country. The CSTO provided only the promise to dispatch a fact-finding mission to Armenia, suggesting a diminished willingness of Russia to get involved in the Armenia–Azerbaijan conflict and questioning the viability of the whole defensive pact itself. This caused a wave of discontent in Armenian society, where calls are being heard more and more often for the country to leave the Russian-led alliance.
As Eurasianet writes, it remains unclear what Baku seeks to achieve strategically by expanding its theatre of operations, but previous escalations generally have been aimed at forcing Armenia into diplomatic concessions.
In a speech to parliament on the afternoon of September 14, Armenian Prime Minister Nikol Pashinyan made perhaps his most explicit allusion yet to the possibility that Armenia may formally cede control of Nagorno-Karabakh, the territory at the root of the conflict between the two sides. "We want to sign a paper, as a result of which we will be criticised, scolded, called traitors, even the people may decide to remove us from power. But we will be grateful if, as a result of this, Armenia receives lasting peace and security on an area of ​​29,800 square kilometres," he said. "I made a clear decision. I don't care what happens to me. I care what happens to the Republic of Armenia." His speech caused a shock in part of Armenian society leading to rallies in the centre of Yerevan.
With the latest aggression, Azerbaijan may also try to solve the issue of the Zangezur corridor on its terms. The road project has become one of the most contentious issues between Armenia and Azerbaijan since their war in 2020, with Baku regularly accusing Armenia of shirking its obligations to set up the transportation route, which would connect Azerbaijan's exclave of Nakhchivan with the rest of the country, through southern Armenia. Azerbaijan President Ilham Aliyev has even threatened that if Armenia doesn't give Baku what it wants, Azerbaijan will take the land for the corridor by force.
Azerbaijan argues that the route should allow Azerbaijani vehicles to cross Armenian territory without being subject to customs checks from the Armenian side. That would make it comparable in status to the Lachin Corridor, the road connecting Armenia and Nagorno-Karabakh through Azerbaijani territory over which Azerbaijan exercises no control.
But Armenia rejects the prospect of a "Zangezur Corridor" over which it has no jurisdiction, fearing that it would lose control over its southern border, its only outlet to Iran.
"The wording about the so-called corridor is unacceptable for us, and this is a red line for us because in our region, according to the trilateral statement, we have one corridor, and this is the Lachin corridor," Pashinyan said in an interview with Al Jazeera on already on June 14.
Sources:
KUCERA Joshua, Eurasianet.org, "Azerbaijan launches wide-ranging attacks against Armenia", https://eurasianet.org/azerbaijan-launches-wide-ranging-attacks-against-armenia
MGDESYAN Arshaluis, Eurasianet.org, "Attacks on Armenia highlight ongoing disputes over "corridor" for Azerbaijan", https://eurasianet.org/attacks-on-armenia-highlight-ongoing-disputes-over-corridor-for-azerbaijan
KUCERA Joshua, Eurasianet.org, "Fighting continues on Armenia-Azerbaijan border", https://eurasianet.org/fighting-continues-on-armenia-azerbaijan-border
OC Media, "Explainer | What happened in Armenia and Azerbaijan on 13–14 September?", https://oc-media.org/features/explainer-what-happened-in-armenia-and-azerbaijan-on-13-14-september/
JAM News, Situation on the Armenian-Azerbaijani border as of September 15", https://jam-news.net/situation-on-the-armenian-azerbaijani-border-as-of-september-15/
Azerbaijan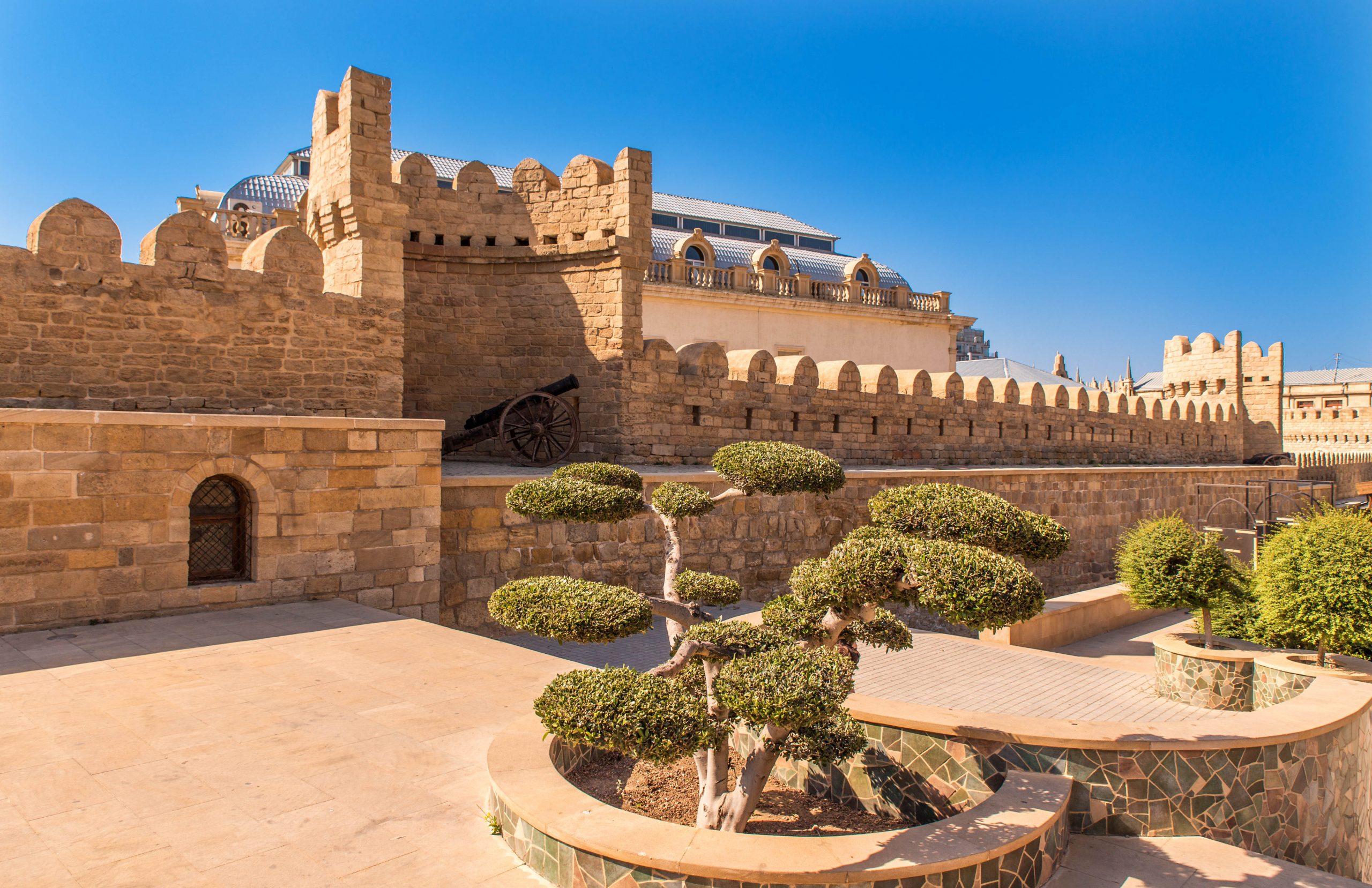 The Walls of the Old Town, Azerbaijan;Photo: Damian Pankowiec/Shutterstock
Azerbaijan set to further restrict political parties
On September 7, members of Azerbaijan's Parliament submitted a new law that would make it virtually impossible to form new parties and further restrict the parties that do exist, writes Eurasianet.org.
Local media reported that the representatives of all political parties represented in the Parliament appealed to Speaker of the Milli Majlis Sahiba Gafarova over preparing a new draft law "On the political parties". Under Gafarova's instructions, the work on drafting a bill is underway. A public hearing is planned to be held in the Parliament for a broad discussion of the new draft law.
Javad Osmanov, an MP from the ruling New Azerbaijani Party, told the news agency Report that the current law regulating political parties was adopted in 1992 and "is no longer adequate to the requirements of the modern era". He added that the new law was needed "to accelerate further the development of our country on the road to democracy."
However, as Eurasianet.org writes, many local experts are afraid that this law will further erode the nearly non-existent space for political opposition in the country. The new draft law would require new parties to have at least 200 founding members, each having lived in Azerbaijani uninterruptedly for the past 20 years. "The constitution of Azerbaijan requires the President to have lived in Azerbaijan for only ten years. But 20 years for each of the 200 founders of a party? Do you even need to read the rest of this proposal?" asked media law expert Alasgar Mammadli on his Facebook page.
Other new restrictions would affect already existing parties: Parties that don't participate in two elections in a row – whether they be presidential, parliamentary, or local – would be closed down. Some of the most prominent opposition parties, including Musavat and the Popular Front Party of Azerbaijan (PFPA), have boycotted recent elections, including the 2020 parliamentary elections and 2018 presidential vote.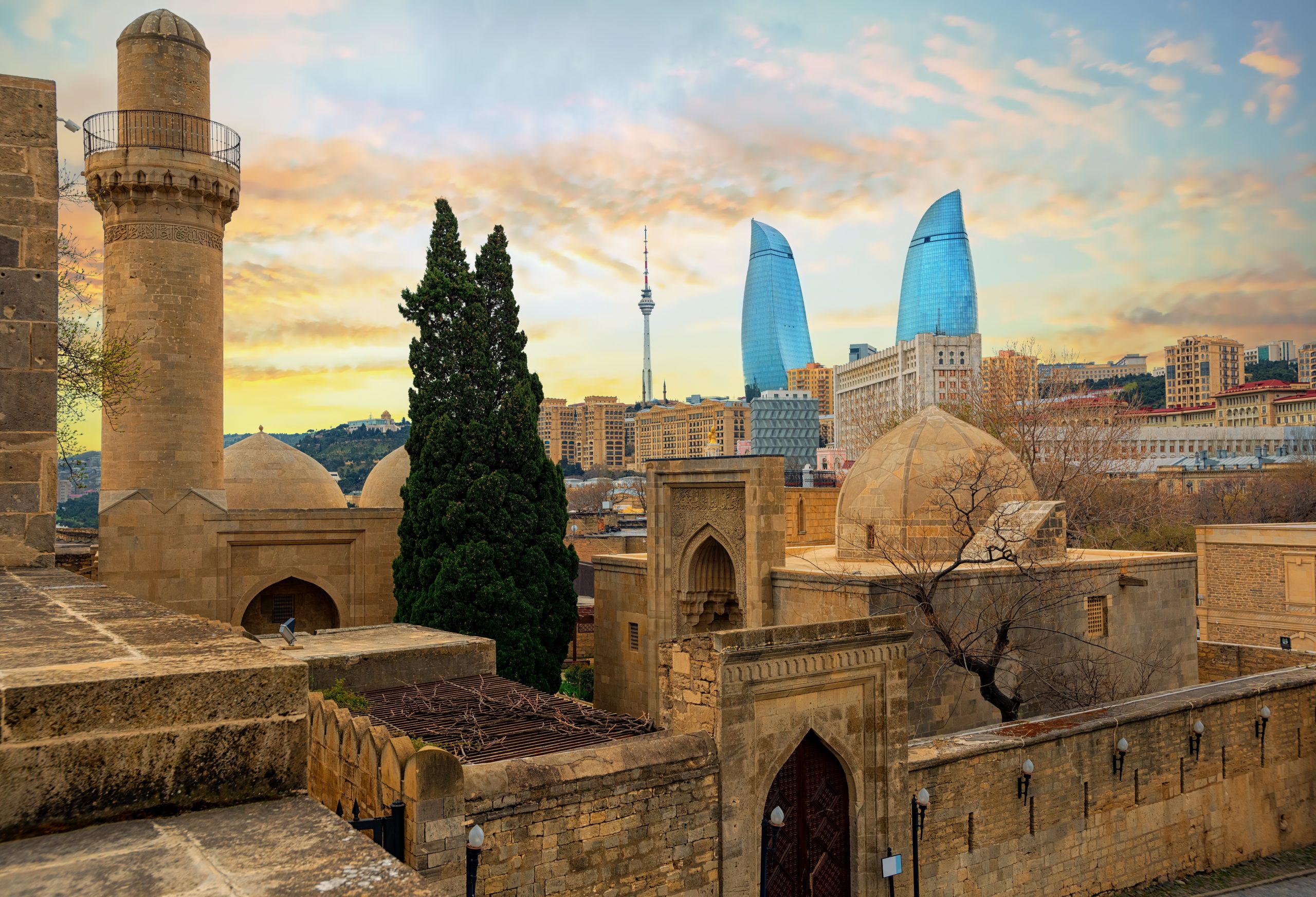 Old City in Baku, Azerbaijan;Photo: Boris Stroujko/Shutterstock
Pashinyan and Aliyev met in Brussels for the fourth time
The fourth meeting of the President of Azerbaijan, Ilham Aliyev and the Prime Minister of Armenia, Nikol Pashinyan, took place on August 31, in Brussels through the mediation of the President of the European Council, Charles Michel, reports JAM News.
The meeting lasted approximately four hours. When it was over, the participants left quickly. Both the Prime Minister of Armenia and the President of Azerbaijan refused to speak to journalists about the outcome of the meeting.
However, Charles Michel provided a media statement on the outcome, briefly touching on all the topics raised. The fourth discussion in this format focused on recent developments in the South Caucasus and relations between the EU and the two countries. All sides agreed to step up substantive work to advance on the peace treaty governing inter-state relations between Armenia and Azerbaijan and tasked the Foreign Ministers to meet within one month to work on draft texts. "Our exchanges were open and productive – and I would like to thank both leaders for that," said Michel. "It is positive to see that quite a few steps have been taken to take forward the agreements reached during our last meeting."
Michel, Aliyev and Pashinyan also had a detailed discussion on humanitarian issues, including demining, detainees and the fate of missing persons. They also reviewed progress on all questions related to the delimitation of the border and how best to ensure a stable situation.
The next meeting of the Border Commissions will take place in Brussels in November. By the end of this month, the next fifth meeting in a similar format is in plans to take place.
Sources:
JAM News, "Fourth Brussels meeting, with Pashinyan, Aliyev, Michel: What is the EU offering?", https://jam-news.net/fourth-brussels-meeting-pashinyan-aliyev-michel-what-is-the-eu-offering/
Euneighbourseast.eu, "Michel: Armenia and Azerbaijan agree to move forward on a bilateral peace treaty", https://euneighbourseast.eu/news/latest-news/michel-armenia-and-azerbaijan-agree-to-move-forward-on-bilateral-peace-treaty/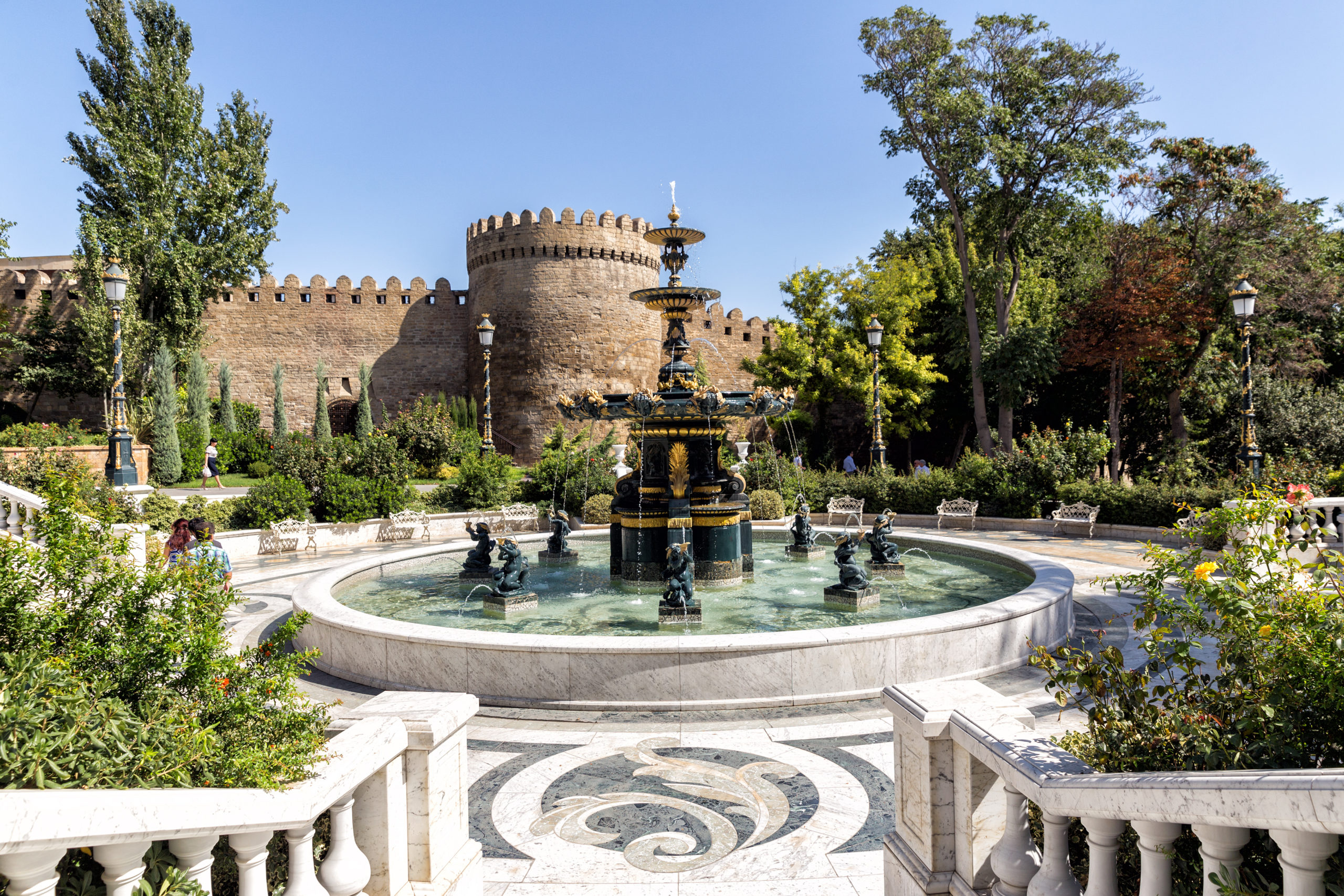 Philharmonic Fountain, Azerbaijan; Photo:ArtEvent ET/Shutterstock
Georgia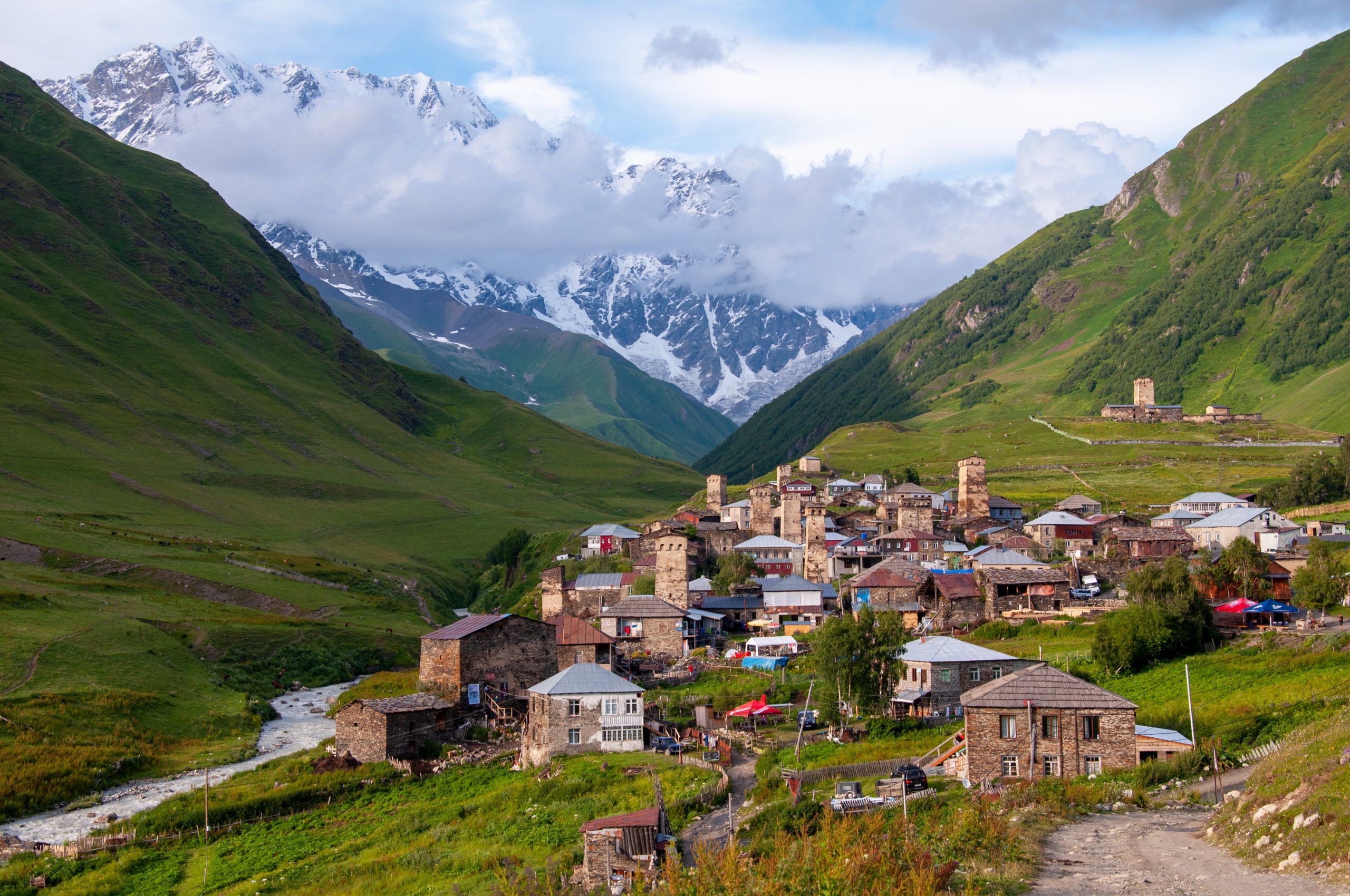 Svaneti, Georgia;Photo: Oleksandr Fedoruk/Shutterstock
The ruling party overrides the presidential veto on surveillance
On September 6, the ruling party, the Georgian Dream, spearheaded the effort at the Parliament of Georgia to override president Salome Zurabishvili's veto of the controversial surveillance law initially adopted by the Georgian Dream majority in the Parliament on June 7. Seventy-nine MPs voted to override, and 27 voted against, reports Civil.ge.
The package law was initially passed on June 7. It substantially extended time limitations on how long someone can be under covert surveillance and expanded the list of criminal offences meriting covert investigative operations. The changes prompted both local and international criticism.
On June 22, Georgian President Salome Zurabishvili returned the bill to Parliament by using her veto powers for the first time during her tenure. Zurabishvili reiterated her opposition to the account on September 1, six days before the Georgian Dream parliamentary majority mobilized votes to overturn it.
"We are all well aware that we live in a country where every one of us when we enter a space and want to talk, thinks, should I keep my phone on or leave it outside?"… This is not a European life, this is not in line with securing human rights, Zurabishvili warned during her press conference.
Head of the Legal Committee, Anri Okhanashvili (Georgian Dream), retorted that the President failed to provide "motivated reasons" for her veto and thus "failed to fulfil the legal and Constitutional demands even at this elementary level." The Venice Commission, an advisory body to the Council of Europe, published an Urgent Opinion on the bill following the President's veto, which criticized the law's adoption in a "hasty procedure" and urged authorities to re-examine the legislation. Carl Hartzell, the now former Ambassador of the EU to Georgia, also raised concerns regarding the legislation on June 9 when he stated that the bill "significantly reduces Georgian citizens' "right to privacy."
The amendments extended the maximum surveillance period from six to nine months and made it possible to carry out covert investigative activities in connection with an additional 27 offences. In reference to 77 offences, the obligation to notify an individual subject of spying may be delayed for years.
Study shows 23% of the Georgian population has emigrated in a decade
The PMC research centre published a new study on September 13 titled "Emigration and Effect of Remittances on Georgian Economy", which found that between 2010-2020 the number of Georgian emigrants increased by 7%, meaning that 23% of the Georgian population has emigrated, informs Civil.ge.
In that context, the report emphasised that overall, "emigration from Georgia remains significant and economic dependence on remittances is high." PMC highlighted that a "significant proportion" of Georgian labour emigrants reside and work illegally in their host country. It also underscored that the primary motivation for Georgian emigrants is to support their families in Georgia by sending money back to them. The report noted that during this time period, emigration flows peaked in 2019, which may be related to the visa liberalisation agreement reached between the EU and Georgia.
As far as distribution by country, Russia remains the main destination – 450,000 moved there, followed by Greece (85,000), Ukraine (65,000), Azerbaijan (49,000), the US (39,000), Armenia (38,000), Germany (25,000), Italy (16,000), and other countries (93,000). When looking at stock increases among leading destination countries, however, the highest increases were seen in the US (77%), Italy (60%), and Armenia (47%).
Considering the significant number of emigrants, the report highlighted that remittance inflows "strongly impact" the Georgian economy. In 2021, for example, remittance inflows in Georgia amounted to USD 2.35 billion or 13% of the country's gross domestic product (GDP). Significantly, remittances have risen by 76% since 2012.
In May of this year (2022), Georgia received money transfers from Russia in the amount of 303 million dollars, which is 889% more than in the previous year.
In total, Georgia received a record amount of remittances in May — 505.7 million dollars, 169% more than the previous year. Georgia had not received remittances on this scale in any month or year. According to the World Bank, Georgia ranks 21st in countries dependent on remittances.
Sources:
Civil.ge, "Study Shows 23% of Georgian population has Emigrated in a Decade",  https://civil.ge/archives/508109
JAM News, "Study: 23% of Georgia's population has emigrated", https://jam-news.net/study-23-of-georgias-population-has-emigrated/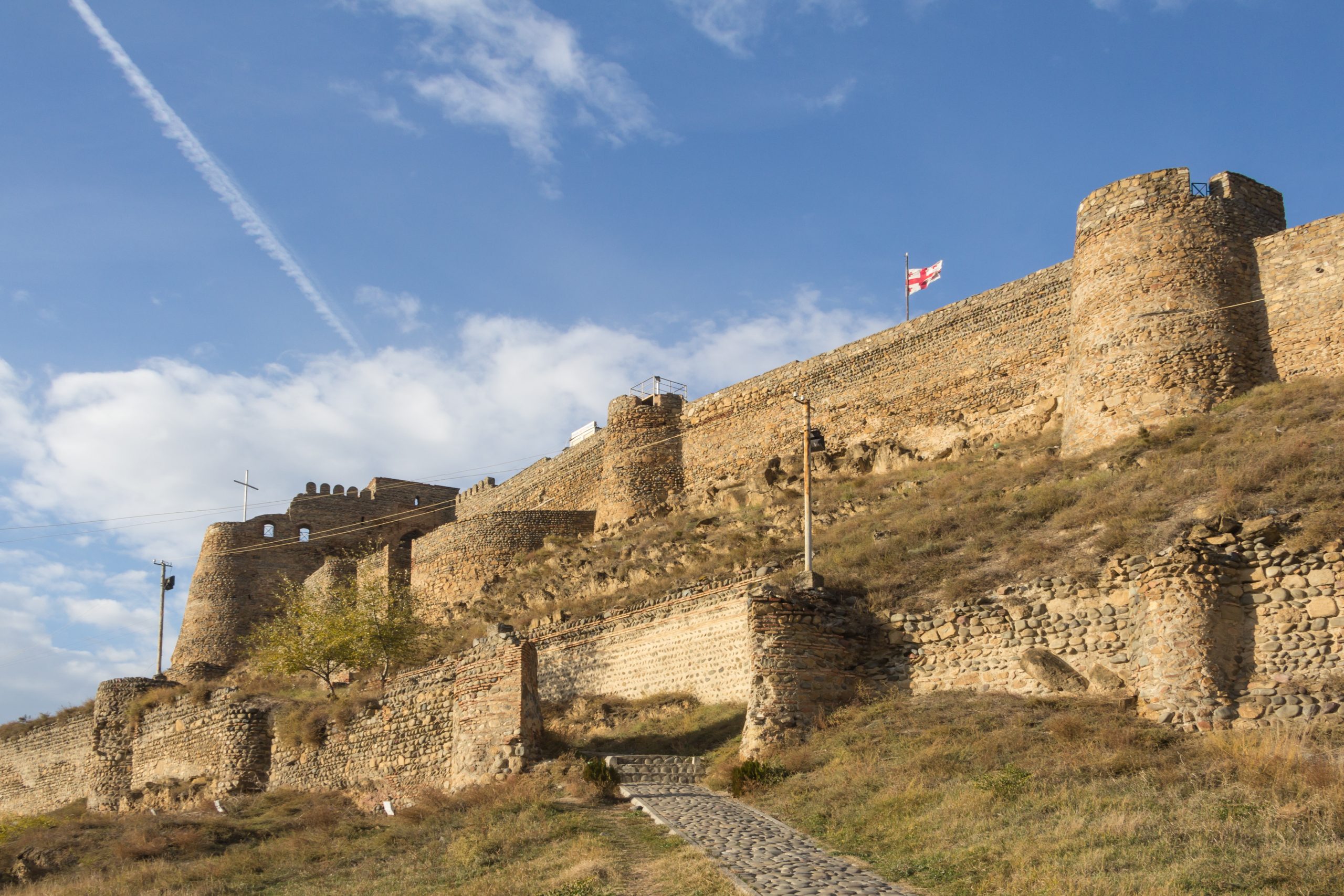 Gori, Georgia; Photo: Damira/ Shutterstock