Strategic Analysis Caucasus Brief
Bi-weekly review (14.-28. 6. 2020)
Tomáš Baranec
Armenia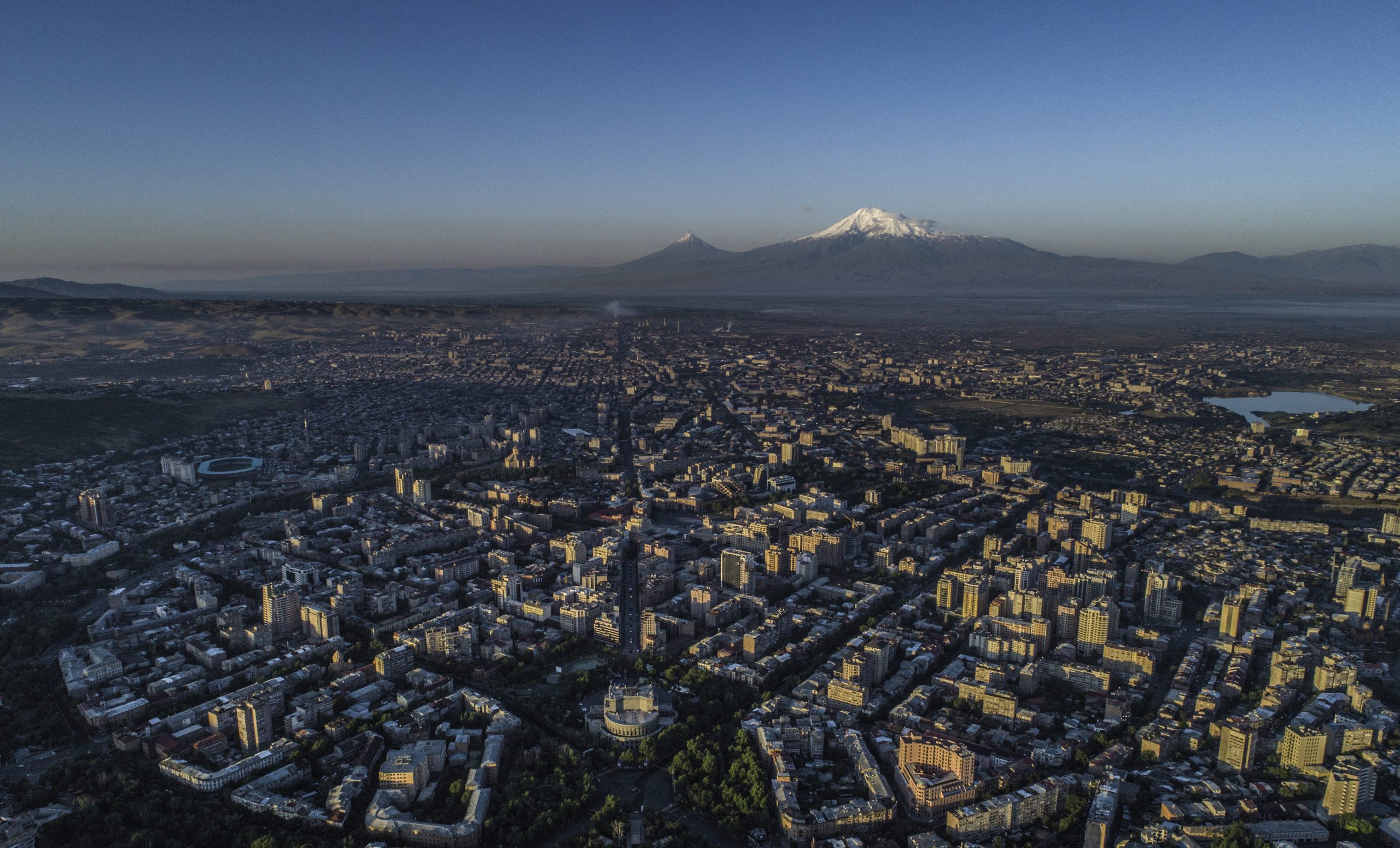 MAIN STORIES
Armenian government moves against the leader of the opposition party Prosperous Armenia Gagik Tsarukyan
On the morning of June 14., Armenian National Security Service (NSS) searched the home of the head of the Prosperous Armenia party, oligarch Gagik Tsarukyan, and unveiled several criminal cases against him.
Later on the same day, 252 party supporters were detained after they gathered in front of the NSS headquarters to protest its action. Another 177 supporters of Prosperous Armenia party were arrested by security officers during another protest three days later. Parliament subsequently stripped him of the immunity he held as a member of the legislature, and petitioned for him to be arrested, however, Yerevan court ruled against tycoon's arrest and detention.
Three criminal cases were initiated against Tsarukyan, including evading more than $60 million in taxes in his casino businesses, bribing voters in the 2017 parliamentary elections, and of illegally taking over state land.
Unlike many others, Tsarukyan, who was widely seen as the most influential of Armenia's former government-connected oligarch, and a key business partner of former Armenian President Robert Kocharyan, remained until now untouched by the new government of Nikol Pashinyan.
Tsarukyan recently strongly condemned the government for the country's disastrous response to the coronavirus outbreak, which led to Armenia being the regional leader in per capita infections.
Sources:
For additional information see:
Armenian government seeks security forces reorganization and removes judges of the highest court to allow reform of the justice system
Armenian government of prime minister Nikol Pashinyan appointed on June 8 a 29-year-old Argishti Kyaramyan as a new head of the National Security Service (NSS). According to an analysis published on Eurasianet, the appointment of the young official with no previous experience in the security services has caused an uproar, but it appears to be a transition step toward a reorganized security structure under greater civilian control.
Another article on the same webpage informed that Armenia's ruling party has passed a constitutional amendment that would immediately remove three of the nine judges on the country's highest court. The author of the article considers it to be "the latest effort by Prime Minister Nikol Pashinyan and his allies to reform Armenia's justice system, which they say is packed with judges loyal to the former regime ".
To pass the bill, parliament bypassed the standard procedure of sending it to the Constitutional Court and getting it ratified by the president. Human rights activist and the head of the Armenian Helsinki Committee Avetik Ishkhanyan, described this step as "destruction of the rule of law" in Armenia.
Armenia's ex-President Robert Kocharyan released on bail
Robert Kocharyan, the second President of Armenia, has been released from jail against bail for 2 billion AMD (over $4 million) on June 18.
Kocharyan is charged with overthrowing Constitutional order during the 2008 March 1-2 events in Yerevan. The clashes between police and protesters on March 1, 2008, claimed at least ten lives.
The case also includes former defence minister of Armenia Seyran Ohanyan, former chief of the General Staff of the Armed Forces Yuri Khachaturov and former chief of staff of the Presidential administration Armen Gevorgyan. Ex-president is also accused of taking a bribe of $3 million.
Sources:
For additional information see:
Gazprom Armenia Insists on Higher Prices
Armenia's Russian-owned national gas distribution company Gazprom Armenia considers it necessary to increase the average price of natural gas to up to $275 per 1,000 cubic meters. Disapproval by state regulator might endanger continued supplies of Russian gas to Armenia, warned company's chief executive, Hrant Tadevosian.
Azerbaijanis on the Dagestani border waiting for departure to Azerbaijan clashed with Russian security forces
Protest of Azerbaijani migrant workers, who lost their jobs in Russia due to the pandemic of Covid-19, and stuck in the tent camp on the Russian side of borders near the village of Kullar, grew into clashes with Russian police on June 15.
Ten people were detained in connection with the protest which caused 400,000 roubles (app. 5138 Euro) of damage, while ten protesters suffered injuries.
Clashes were caused by frustration over the slow pace of the repatriation after hundreds of Azerbaijani labour migrants stuck on the Russian side of the border in cramped tent camps. Borders between both countries have been closed in connection with the pandemic since March 18.
Later on June 18, about 20 Azerbaijani citizens have decided not to wait for departure home, and instead, they returned to the regions of Russia where they had previously worked.
The Azerbaijani government had previously warned its citizens not to gather at the border. Baku said that citizens would be repatriated according to schedule, and therefore, there is no need to wait at the crossing.
The gradual pace of repatriation is caused by limited capacities for quarantine.
Azerbaijan established two new military units near the front-line zone
Azerbaijani Defence Minister Colonel-General Zakir Hasanov attended the opening of a new military unit deployed in the front-line zone on June 19. An officer's dormitory and a soldier's barracks, working, domestic, weapons, and other office premises were built on the territory of the new unit.
Four days later, on June 23, another new military unit of the Air Force of Azerbaijan was deployed in the front-line zone.
President of Azerbaijan signed a ban on chemical weapons
Azerbaijani President Ilham Aliyev approved on June 16 the law "On the prohibition of the development, production, distribution, and use of chemical weapons and their destruction."
The pandemic had a severe impact on the tourism industry of Nagorno Karabakh
Entrepreneurs in Nagorno-Karabakh complain that the flow of tourists and revenues of the tourism industry fell by 90 percent because of the pandemic of COVID-19. The de-facto authorities of the region report a 76 percent drop in the number of tourists.
Georgian journalist Giorgi Gabunia claims he was a target of an assassination attempt for insulting Putin
Georgian journalist Giorgi Gabunia, who last year insulted Russian president Vladimir Putin on air, claims that Chechen leader Ramzan Kadyrov is trying to kill him. Director general of the "Mtavari Arkhi" TV Channel Nika Gvaramia has stated on June 17, that a native of Ingushetia that has been detained in Tbilisi had prepared Gabunia's assassination.
Later on, Kadyrov called Georgian journalist his enemy, "who shall kneel and ask for forgiveness". He however denied sending a hitman to kill the journalist.
On June 21, Gabunia once again rudely addressed Putin in Russian on the air in his "Post Factum" programme. The journalist also expressed his confidence, that most Georgians think of Putin the same way as he does.
Sources:
For additional information see:
Georgian opposition seeks unity ahead of upcoming elections
United National Movement, European Georgia, the Labour Party and New Georgia, all signatories to the March 8 Deal on election reform, have agreed to run joint candidates in six majoritarian districts in the capital city of Tbilisi for the October parliamentary election. Parties of the agreement are now negotiating joint candidates in the city's remaining two districts and, potentially, elsewhere in the country.
Opposition hopes that by fielding joint candidates they may defeat the ruling Georgian Dream, which nine years ago managed to successfully create a similar coalition of forces antagonistic to then-president Mikheil Saakashvili and win elections.
Leaders of one prominent opposition party – Lelo – were absent from the meeting. Party plans to field its own candidates in each of the 30 majoritarian districts.
This step comes at the time, when the ruling party seemingly managed to reverse the collapse of its popular support, which began approximately one year ago, after so-called "Gavrilov's night protests" accompanied by violent clashes of anti-government protesters and security forces. An increase in the government's popularity seems to be linked to its largely successful response to the COVID-19 outbreak.
German Federal Public Prosecutor claims Russian federal bodies ordered Khangoshvili's murder
The Public Prosecutor General of Germany has indicted Kremlin for ordering the assassination of Georgian citizen Zelimkhan Khangoshvili, who was murdered in Berlin in August 2019, by Russian citizen Vadim K.
Source:
Agenda.ge, German Prosecutor General indicts a suspect for killing Zelimkhan Khangoshvili, claims Russian federal bodies ordered the murder, https://agenda.ge/en/news/2020/1931
For additional information see:
Protesters in Tbilisi marked the anniversary of Gavrilov's Night
Approximately 3000 activists gathered in front of the parliament of Georgia in downtown Tbilisi on June 20 to commemorate the first anniversary of June 20 protest – so-called "Gavrilov's Night". Protesters demanded a change of the current government and punishment for those responsible for the use of violence at Gavrilov's Night last year. Clashes between security forces and protesters at that time claimed over 240 injured people, some of whom lost their eyesight.
Sources
For additional information see: