Armenia and the Transportation Connectivity Geopolitics of the South Caucasus
Strategic's Interview
with Armen Grigoryan
Tomáš Baranec/Strategic Analysis (TB): In the USSR period, a reliable network of railways was built in the South Caucasus, which, however, ignored the individual federal republics' boundaries and instead reflected geographical and economic needs of the state. After the collapse of the Soviet Union, this network has been broken in several places and as a whole, largely disrupted. What was the impact on Armenia and its citizens?
Armen Grigoryan (AG): In the Soviet era, the railway was meant primarily to serve the needs of the military and the industry. Certainly, it had been designed with consideration of the complicated terrain – mountains, gorges, canyons, and so forth – but it had been supposed to serve the needs of a state under unitary political and military command. So, for example, Georgia's railway – including the Abkhazian section – had a rather limited capacity and was not normally used for cargo transportation between Armenia and Russia. As Azerbaijan's early attempts to impose a blockade on the railway connection with Armenia started in 1989, even before the break-up of the USSR, and the Kremlin, essentially, turned a blind eye, the logistics had to be changed so the Georgian route could be used as a substitution, but with the war in Abkhazia, it also stopped operating in 1992.
TB: Was there any use of this railway from Armenia to Georgia after that?
AG: Since then, the railway's role has been reduced to the transportation of cargo between Yerevan and Poti, Georgia, so ferry connections to Russia and, to a smaller extent, to Bulgaria, Romania and Ukraine could be used. Low effectiveness and higher costs have been influencing the economy since then, with a number of negative effects including an energy crisis in the early 1990s, high unemployment, higher consumer costs and so forth.
TB: Which steps did Yerevan conduct in the last 30 years to facilitate these problems? To which degree were they successful?
 AG: As a cease-fire was reached in 1994, Armenia's first president, Levon Ter-Petrossian, attempted to pursue a policy aiming at peaceful resolution, including mutual concessions. In an essay published in September 1997, War or Peace? Time to Get Serious, he presented his vision, particularly implying that stable peace would also mean additional economic opportunities in a changing regional environment. It would not be an exaggeration to say that the planned pipelines connecting Azerbaijan and Turkey might pass via Armenia – and that was only one of the potential opportunities. However, then-prime minister Robert Kocharyan, jointly with the minister of interior and national security Serzh Sargsyan (both Karabakh native), managed to pursue the minister of defence Vazgen Sargsyan to turn against 'defeatist' Ter-Petrossian, who resigned in early 1998. During the Kocharyan presidency (1998-2008), the negotiations on the Nagorno-Karabakh conflict resolution were going on, but there was a de facto policy aiming to preserve the status quo. As a result, the Meghri-Kapan section of the railway was fully dismantled. Apparently, that was ordered by Kocharyan himself who boasted that Armenia 'even under blockade, could develop successfully for 100 years'. In the Soviet period, that link, as a part of the route Yerevan-Nakhichevan-Kapan-Baku, going onwards to Russia, had also connected Nakhichevan with mainland Azerbaijan.
TB: What about Armenia's other important neighbour – Turkey. Ankara also closed its borders with Armenia in solidarity with Azerbaijan. Did Yerevan attempt to solve this issue separately?
AG: During the early period of Serzh Sargsyan presidency (2008-2018), there were suggestions that the transport connections with Turkey could be restored, based on the so-called 'football diplomacy' beginning in 2008, which was followed by the Armenian-Turkish protocols in 2009. Supposedly, that might, later on, reduce the tensions with Azerbaijan as well. However, as Azerbaijan pressured Turkey not to establish diplomatic relations with Armenia and not to open the border, the protocols were ultimately declared null and void.
Later during the Sargsyan presidency, the Ijevan railway station in north-west of Armenia, where was the other railway link to Azerbaijan operating, was dismantled as well. When that happened, the Armenian railways were already operated by the Russian railway operator under a concession agreement. There were also repeated promises to build a railway link between Armenia and Iran by successive cabinets during the Sargsyan presidency; however, there wasn't any success in finding potential investors. Besides, after the 2008 Russo-Georgian war, and especially after ousting Mikheil Saakashvili from power in Georgia in 2013, Russian propaganda regularly exploited the narrative that an agreement with Georgia, allowing operation of the Abkhazian railway section, was imminent – such speculations used to create some hopes in Armenia, also in the government circles, but nothing happened as a result.
Since 2018, the Pashinyan cabinet also kept the habitual reliance on the limited operation of the railway to Poti, as well as automobile roads to Iran and Georgia.
TB: Many analysts and columnists, especially in Armenia, claim, that the recent agreement on renewing transport infrastructure between signatories of November 10 cease-fire is a significant victory for Russia, Azerbaijan and Turkey rather than for Armenia. Some say that there is no particular need for a direct link between Armenia and Russia via Azerbaijan since both countries are already connected via Georgia and Verkhny Lars. Despite that, do you see some substantial potential of the given agreement for Yerevan?
AG: Cargo transportation by TIR trucks is considerably more expensive than by railway. Besides, Verkhny Lars is closed for a few months each winter, because of snowfall. There could supposedly be some economic potential, but neither the current cease-fire agreement and its immediate outcomes, nor the ongoing talks provide any substantial guarantees for the Armenian side.
TB: How could be the railway connection between Armenia and Russia practically implemented?
AG: In the current situation, as Azerbaijan keeps holding a number of Armenian prisoners of war and the negotiations on that issue may have reached a dead-end, further trust-building or reconciliation does not currently seem to be a goal. The suggested availability of such a connection for Armenia seems, therefore, an issue of a more distant future. Meanwhile, Russia's 'persuasion capacity' may perhaps ensure transportation of Russian military cargo and supplements, but that would not mean any economic benefit for Armenia.
TB: According to the 9th clause of the trilateral declaration, all economic and transport links in the region will be restored, and The Republic of Armenia guarantees the safety of transport links between the western regions of the Republic of Azerbaijan and the Nakhichevan Autonomous Republic in order to organize an unhindered movement of citizens, vehicles and goods in both directions. However, the nature of such an Azerbaijani connection through Armenian territory remains unclear and undefined. Does it pose a danger for Armenian sovereignty? How could it be practically implemented?
AG: The trilateral declaration does not specify all the details, thus the interpretation becomes a matter of further negotiations. So, it is not clear who will do the policing and ensure the road and infrastructure safety, and moreover, whether any similar level of safety will be provided for Armenians travelling via Azerbaijan.
At the same time, with speculations about an extraterritorial status for the Azerbaijani connection, on the one side, and some Armenian politicians' suggestions to allow a new Russian military base in the southern part of Armenia, or even to consider membership in the Russia-Belarus union, on the other side, the sovereignty issue has become an abundant source of rumours, as well as an opportunity for some people to seek Russian support for their domestic political ambitions.
TB: How might the agreement impact ordinary Armenians' lives in the best-case scenario, and what would be preconditions for such a scenario?
AG: The best-case scenario would involve a real restoration of all transport links, without a possible violation of sovereignty, and with an opportunity for the Armenian side to connect to Europe and the Middle East via Turkey, and to the Central and South-East Asia via Azerbaijan. That, together with trust-building and reconciliation, might create economic opportunities on a level unprecedented in the previous decades – and that, in turn, might stimulate further trust, and so on, in an upward spiral. However, the Armenian government currently has little capacity to negotiate assertively in order to reach such a solution, neither does it seem to be willing to pro-actively seek international support in this regard.
TB: Thank you very much for your insights!
AG: Thank you for having me!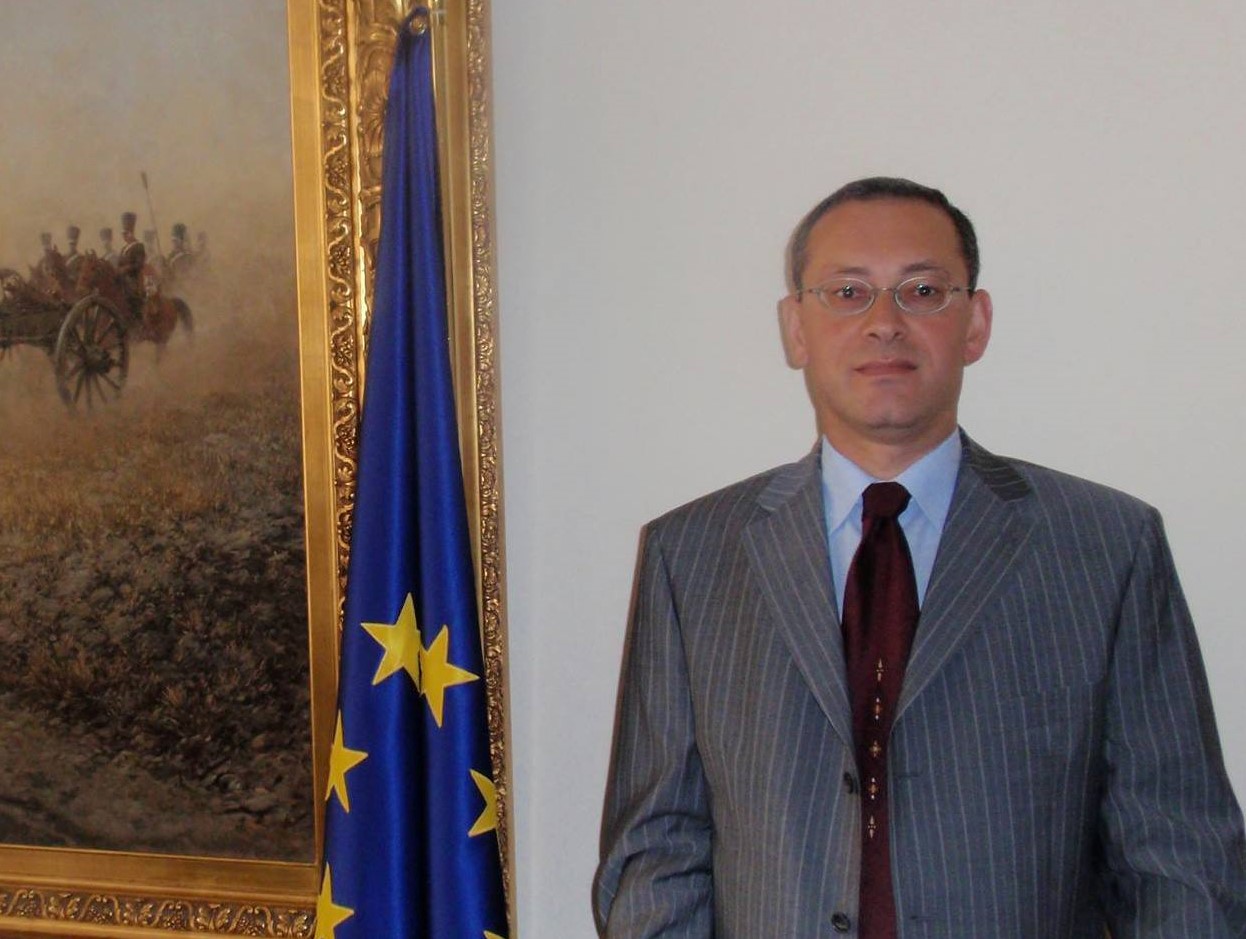 Armen Grigoryan is Founder and Vice President of Yerevan based think-tank the Centre for Policy Studies, Armenia.
Disclaimer: Views presented here are those of the interviewee solely, and do not necessarily reflect the views of the Strategic Analysis.