Young Balkanist Programme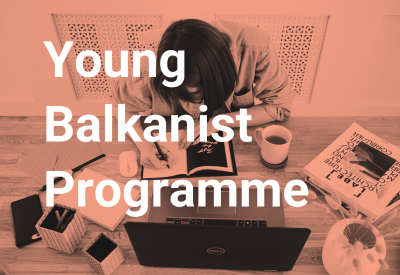 The Strategic Analysis` Young Balkanist Programme offers outstanding and motivated university students from Slovakia with an interest in the region of Western Balkans an opportunity for a long-term internship to enhance their research skills in the field of international relations, political science, security studies, and economics with particular focus on Albania, Bosnia and Herzegovina, Kosovo, Montenegro, North Macedonia, and Serbia. 
Within the program, participants will be able to conduct interviews, write short analyses, and project management-related tasks under the strong mentoring of more experienced colleagues. They will also be invited to participate in various project activities that the Strategic Analysis organises either in Slovakia or in the Western Balkans. The aim of the programme is to motivate young students from Slovakia to study and research more deeply about the Western Balkans – a region that is both close geographically as well as culturally and historically. The Programme will also enable young researchers to participate in and conduct research focusing on the Balkan region during their university studies. 
Are you a university student or a young professional from Slovakia and are you interested in participating in our Programme? Send us your CV via info@strategicanalysis.sk