PUBLIC HATE SPEECH: state-sponsored propaganda and hate speech in Eastern Europe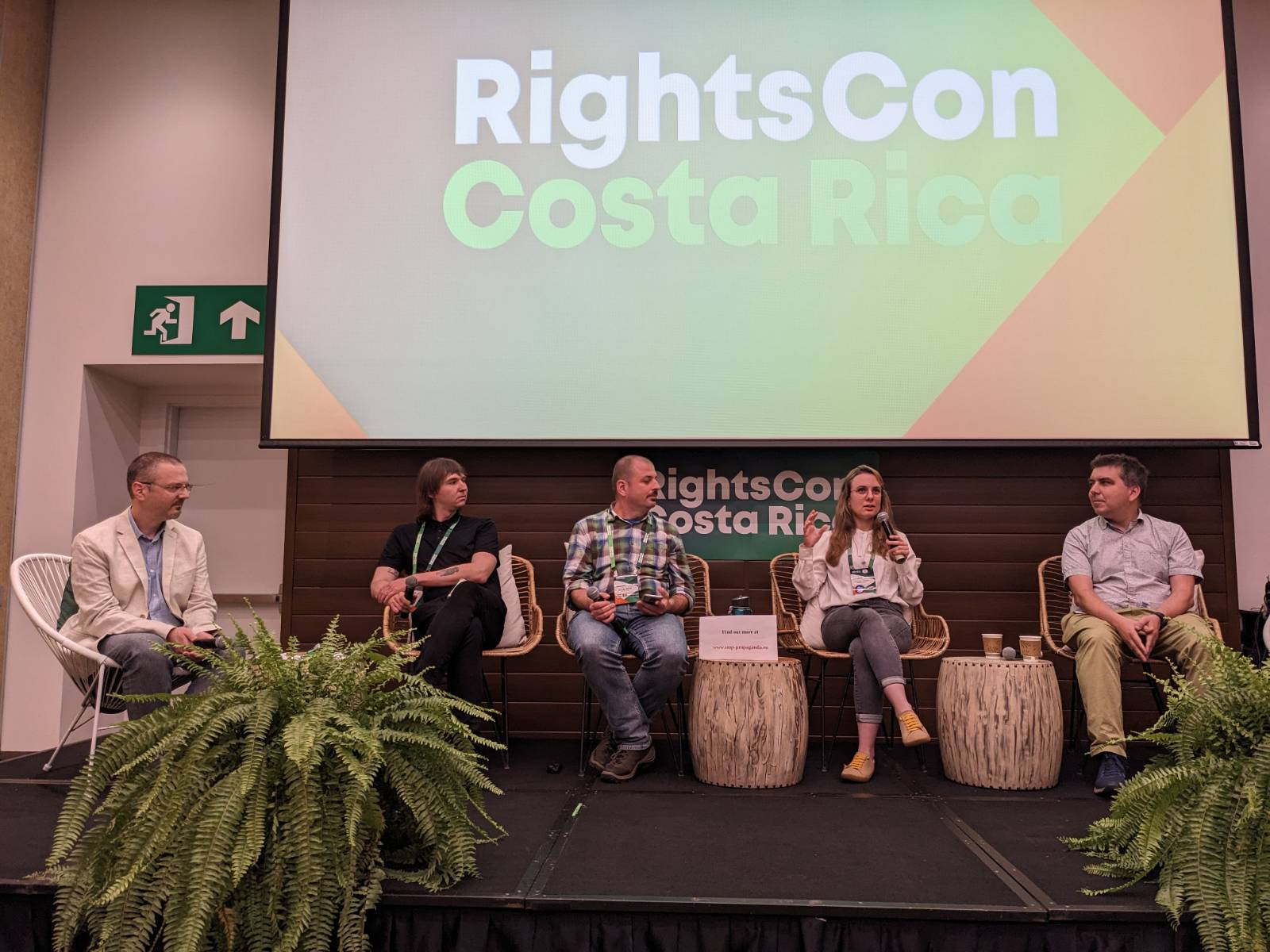 From June 3 – 13, our Executive Director –  Alexandra Tóthová, participated at the Rights Con 2023 in Costa Rica as a speaker in a panel of activists and journalists from different (Central and Eastern) European countries fighting against publicly funded political propaganda.
Propaganda outlets, tied to political parties in many EU member states, especially those where sovereign democracy has only been (re)introduced in the past decades, are spreading neo-nazi propaganda, and anti-EU rhetoric and are targeting minorities and individuals with character assassinations. They are controlled by political parties and connected actors, their influence is global. Representatives of media and NGO sectors from affected CEE countries shared their insights on a case-study basis: from the Romanian case of influencing the reporting through advertising budgets paid by public money to the Hungarian use of public funds to fight independent media outlets and Polish media purchases by state-owned companies that influence the media landscape, to Slovakia's "alternative media" model that is funded by the public money and is used to create disinformation, to Slovenian case of political parties owning propaganda outlets that are funded by the mismanaged state advertising campaigns.
In the panel, they presented different methods of public funds funnelling into propaganda outlets, different tactics to counter the flow, and the roles of citizens, consumers and political representatives, and other independent institutions while addressing this issue. At the same time, the session described the negative consequences of countering such propaganda funding efforts for activists and journalists and offered solutions to mitigate them successfully.
For more information, click here: https://stop-propaganda.eu
Host institution: Citizen D
Speakers:
Domen Savič
CEO of Državljan D / Citizen D NGO, Državljan D / Citizen D NGO
Marcell Lőrincz
CEO, Subjective Values Foundation
Maciek Piasecki
Freelance journalist, Independent
Zoltán Sipos
Editor-in-chief, Átlátszó Erdély
Alexandra Tóthová
Executive Director, Strategic Analysis Slovakia