The Balkan Brief
Bi-weekly review (1. – 20.7.2021)
Petra Bošková, Matúš Babulík, Ivan Iliev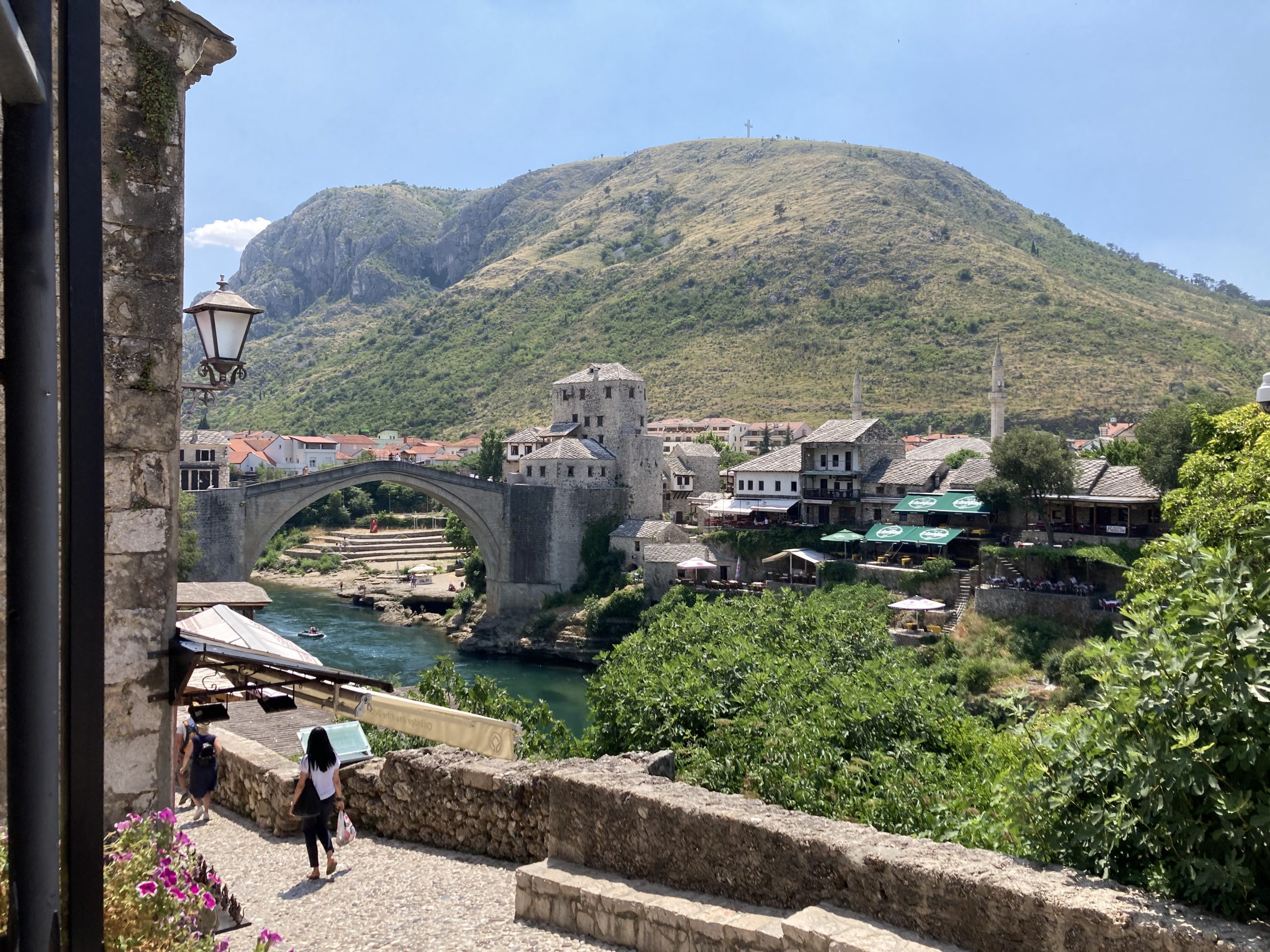 The Old Town, Mostar, Bosnia and Herzegovina; Photo: Jan Cingel/OwnStock
Albania
Albania called a hostage of EU´s nationalism
Prime Minister Edi Rama criticized the European Union for not managing the integration process of Albania and North Macedonia. He stated that both countries are hostages of nationalistic politics of larger EU member states.
The Albanian leader expressed his concerns at the Symi Symposium in Athens, organized by the former Greek prime minister George Papandreou. Rama stated that Albania has a European perspective but waits for the EU to start the membership talks.
Albanian prime minister criticized that the integration of Western Balkan countries is, according to him, solely dependent on EU nationalism, pointing at Bulgaria, which is blocking North Macedonia and Albania, as decoupling is not allowed in membership talks. Rama claimed that Bulgaria follows the attitude of larger EU countries, which have learned that local politics could block countries from joining the European Union.
Rama called the situation desperate and unhappy, as he claimed that Albania has been ready to start the membership talks, but the EU does not show any will to negotiate. He stated that Albania had already been prepared twice for the membership talks, but this time, the country requires assurance from the EU that the process will start soon. Otherwise, Albania will not continue to be prepared for the negotiations.
Last October, The European Commission has recommended opening the talks with Albania, as the country has met most of the conditions required by the EU. Even the Netherlands, which opposed opening the negotiations with Albania, voted to launch the talks. However, the European Union has not done so yet.  
Sources:
Sinoruka Fjori, Balkan Insight, "Albania's EU Path Held Hostage by 'EU Nationalisms', PM Says", https://balkaninsight.com/2021/07/15/albanias-eu-path-held-hostage-by-eu-nationalisms-pm-says/
Bosnia and Herzegovina
Accused Bosnia and Herzegovina intelligence chief released
Osman Mehmedagić, the director of the Security and Intelligence Agency of Bosnia and Herzegovina, was again suspected of abusing the office. The prosecutor provided information that Mehmedagić had been charged with abuse of office, falsification of documents, university diplomas, and money laundering.
It is not the first time Mehmedagić faced a legal charge. In October 2020, the prosecutor's office in Bosnia and Herzegovina filed charges against Mehmedagić and Muhammad Pekić, the head of the cybersecurity department. They accused them of abusing their power for private and personal benefits.
Subsequently, the prosecutor's office filed further charges against Mehmedagić and his retired colleague, Muriz Drusk, for abusing power to allegedly use the agency's resources to spy on the man who had filed a criminal complaint against them. However, a court in Bosnia and Herzegovina dismissed the indictment for unknown reasons.
The final statement, in this case, came on July 16, when the Supreme Court dismissed the intelligence service head after arrests and interrogations on charges of money laundering and abuse of his office to falsify university diplomas.
The arrest of Mehmedagić caused an uproar in the ethnically divided country, with Bosniak politicians accusing the prosecutors of acting on political orders by Croat and Serb political leaders.
Sources:
AlJazeera, "Bosnia's intelligence chief arrested over fraud allegations", https://www.aljazeera.com/news/2021/7/14/bosnias-intelligence-chief-arrested-over-fraud-allegations
Husaric Azra, Balkan Insight, "Bosnia Intelligence Chief Detained for Suspected Abuse of Office", https://balkaninsight.com/2021/07/14/bosnia-intelligence-chief-detained-for-suspected-abuse-of-office/
Husaric Azra, Balkan Insight, "Bosnia Intelligence Agency Director Denies Abuse of Office", https://balkaninsight.com/2020/12/02/osa-director-and-employee-osman-mehmedagic-and-muhamed-pekic-plead-not-guilty/
Reuters, "Top court frees Bosnian intelligence chief accused of fraud", https://www.reuters.com/world/europe/top-court-frees-bosnian-intelligence-chief-accused-fraud-2021-07-16/
Croatia
Eight years since Croatia joined the EU
July 1, 2021, marked eight years since Croatia's accession to the European Union. It was the last time in 2013 when the EU enlargement took place.
According to Eurostat data, even after eight years, Croatia (€ 11,500 per capita) still reaches less than half the GDP of the EU-27 average (€ 26,900 per capita). Moreover, corruption is still a massive problem in Croatia. According to the latest data of Transparency International, Croatia is at 63rd place. Although Croatia scores the most points in the Western Balkans (47), it is well below the EU average (64). Slovenia has 60 points, Montenegro 45, Serbia 38, Bosnia and Herzegovina, Kosovo 36 and North Macedonia 35.
Despite unflattering indicators, Croatia has taken a step forward by joining the EU. European funds are still significantly changing the country. According to Croatian MEP Karlo Ressler, "There is no single place in Croatia without significant investment in infrastructure, 80 per cent of all public investment comes from European funds, and without it, we would have a fifth of today's investment".
Croatia will also have a significant opportunity to make essential investments and reforms thanks to the EU next-gen fund worth 6,3 billion €. According to the Croatian government, it is expected to create 26,000 new jobs by 2026 and increase Croatian GDP by 15%.
Kosovo
Kosovo acquires Turkish military vehicles
Kosovo purchased 14 armoured military vehicles from Turkey. All of the cars are multifunctional. The purchase includes four Vuran and ten KIRPI vehicles with additional weapons.
This purchase of military vehicles is expected to be part of a plan to transition Kosovo Security Forces (KSF) to a Kosovo army, which started in 2018. The modernization includes training, reforms and imports of military equipment. Creating a regular army is a condition to become a member of NATO, which is a long-standing goal of Kosovo. However, it will require ten years and will take place following NATO standards, according to Kosovo President Vjosa Osmani-Sadria.
In 2018, the Kosovo parliament voted for the laws, which created a legal base for creating a regular army. It was supported by the majority of a parliament except for MPs from Srpska Lista, which boycotted the session.
In 2018, Srpska Lista officials stated that the Kosovo army would not have a mandate in northern Kosovo, mainly populated by Serbs. Serbian President Aleksandar Vucic and the chair of the BiH tripartite presidency Milorad Dodik also opposed creating the Kosovo army. According to them, it will be illegal and would harm stability and peace in the region.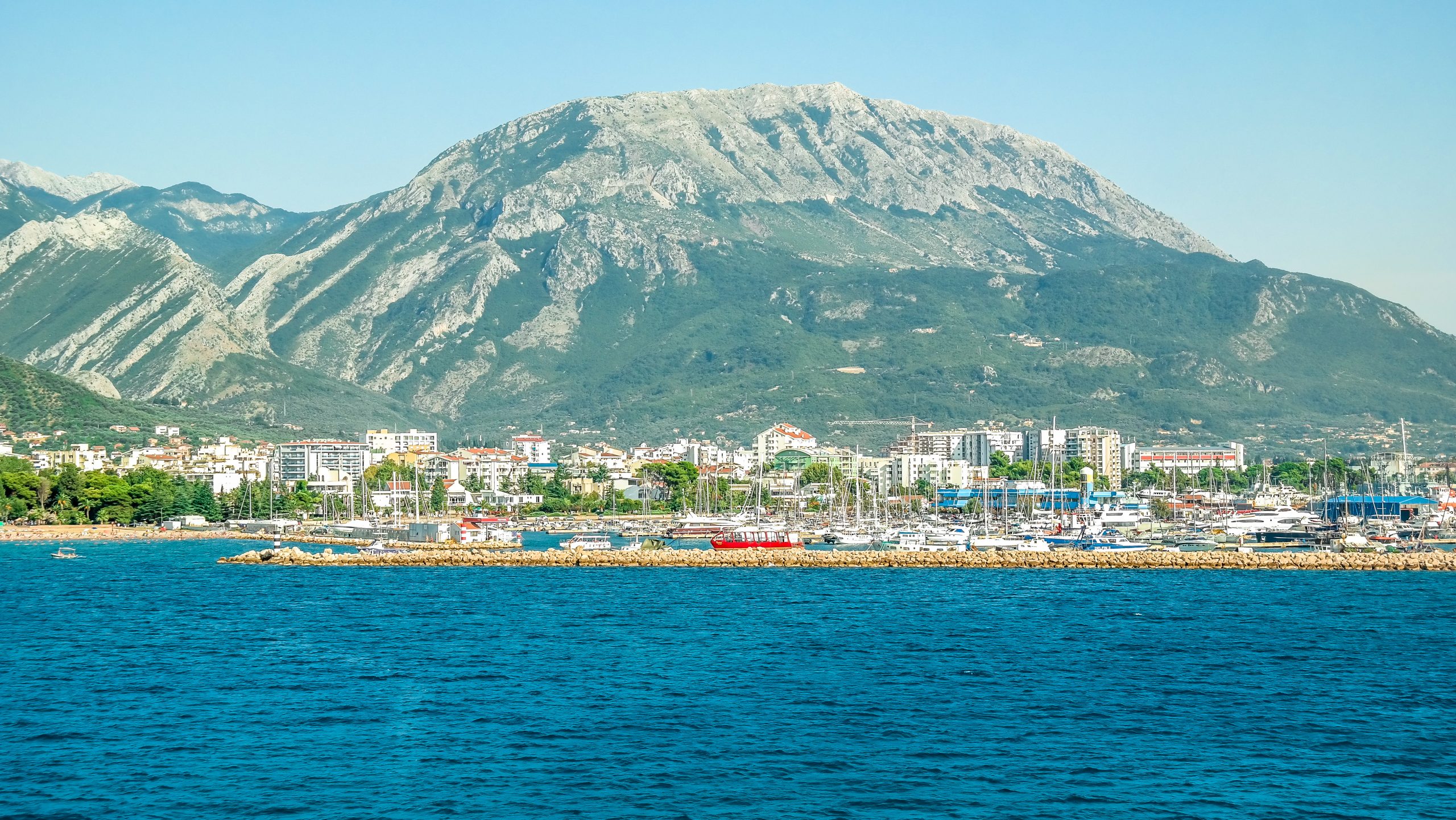 Port of Bar, Montenegro. Photo: Colette Moore/ Shutterstock.com
Montenegro
Change of reputation: the ban on illegal tobacco storage  in Montenegro
In early July 2021, a lawsuit was launched to ban the storage of tobacco products from preventing further illegal smuggling of cigarettes and tobacco into and from the city of Bar in Montenegro.
It was done as police found several warehouses where smuggled cigarettes were stored. Montenegrin authorities claim that illegal transit in the port city of Bar indicates security risks; the case has also been addressed by international partners, including the European Union. The global partners have long been analyzing "organized crime" in the illegal marketing of tobacco products in Montenegro.
In the report about progress in Montenegro, the European Commission had warned of the lack of prosecutions concerning cigarette smuggling in the port city of Bar. It calls on Montenegro to pay more attention to the risk assessment of illicit tobacco transit and support policy control and be more active in initiating intelligence-led criminal proceedings. Based on these facts, the government in Montenegro decided to change the country's reputation and began to investigate cases.
The BIRN investigation in May 2019 indicated that most consignments list Egypt, Libya, Lebanon and Northern Cyprus as their final destination. Furthermore, according to several investigations, the Global Initiative Against Transnational Organized Crime said that the port city of Bar is a nucleus for smuggling "cheap white" cigarettes. In 2019, the police seized more than 1.7 million cigarettes worth approximately 3.9 million euros. Due to these facts, Montenegro has had a reputation as a centre for smuggling counterfeit cigarettes into Europe.
Sources:
Kajosevic Samir, Balkan Insight, "Montenegrin Prosecution Investigates Tobacco Theft in Port of Bar", https://balkaninsight.com/2021/07/12/montenegrin-prosecution-investigates-tobacco-theft-in-port-of-bar/
Kajosevic Samir, Balkan Insight, "Montenegro Mulls Banning Tobacco Storage in Bar to Counter Smuggling", https://balkaninsight.com/2021/07/02/montenegro-mulls-banning-tobacco-storage-in-bar-to-counter-smuggling/
Prebreza Visar, BIRN, "Cigarette Smugglers Find Safe Harbour in Montenegro, Again", https://balkaninsight.com/2019/05/30/cigarette-smugglers-find-safe-harbour-in-montenegro-again/
North Macedonia
The opposition set out the "Red Lines" in negotiations with Bulgaria 
In early July 2021, the opposition Democratic Party of Macedonian National Unity (VMRO-DPMNE) passed a resolution on the North Macedonian language and the nation's identity. The party criticized the ruling Social Democrats (SDSM) for giving up quickly in seeking negotiations with Bulgaria, even mentioning treason against North Macedonia. Antonio Milošoski, a member of the VMRO-DPME's executive committee, argues that the adoption of the resolution in the Parliament would strengthen North Macedonia's diplomatic position while sending a clear message to Bulgaria and the European Union.
Several smaller parties also expressed support to the resolution, such as the Democratic Alliance, the Democratic Reconstruction of Macedonia, and the Liberal Democrats. On the other hand, the strongest party of the government coalition – Social Democrats, claim that the so-called "red lines" have long been set and are trying to have a constructive debate with Bulgaria. They said that if the opposition were unsure of these facts, they could accept the opposition's proposal, eliminating lies and misappropriations of treason on their part.
The resolution, issued in July, aims to define the state's position in integration into European structures and to make imaginary "red lines" against any attempt to negate North Macedonia's national, cultural, and linguistic integrity.
Last year, Bulgaria blocked accession negotiations on the integration of North Macedonia into the European Union, referring to common disputes over history, identity, and language, which they believe have their roots in Bulgaria. Skopje has made it clear that it will not compromise on sensitive issues such as national identity. The end of June was supposed to show a breakthrough in bilateral negotiations between Bulgaria and North Macedonia on the EU integration, but without success. As a result, Albania's accession to the EU, which is in a joint "package" with North Macedonia, is blocked as well.
Serbia
Inter-party dialogue held about the fair election conditions
The second phase of the EU-mediated inter-party discussion about the change of parliamentary elections conditions was held in Belgrade on July 9 – 10, 2021.
The conclusion of the meeting stressed several vital issues that need to be changed, such as equitable access to media, media pluralism, and ethics and standards, mainly in a pre-election campaign. In addition, there should be a fair condition for all, including party and campaign finances, or the role of public officials in the electoral campaign and the strengthening of the capacities of the electoral management bodies. Dialogue also underlined ensuring effective media oversight mechanism, with particular attention to electronic media.
The EU wants to achieve results before the next elections in 2022, but there are two different interests around the table. Opposition leaders want significant changes in election conditions, but the ruling Progressive Party wants to accept as small changes as possible. The president of the Dveri movement, Boško Obradović, said that the inter-party dialogue between the government and the opposition on election conditions was "the best proof of the boycott's success of last year's elections" and assessed that it confirmed that they were "undemocratic."
The meeting was mediated in the presence of the EU officials Tanja Falon and Vladimír Bilčík, current MEPs and former MEP Knut Fleckenstein. The first phase of an inter-party discussion started in 2019 but had a minimal impact on the conditions of elections in 2020. The inter-party dialogue will continue on  September 17 – 18, 2021 in Belgrade.