Strategic Analysis Caucasus Brief
Bi-weekly review (
02. 01. 2022 – 16. 01. 2023

)
Tomáš Baranec
Armenia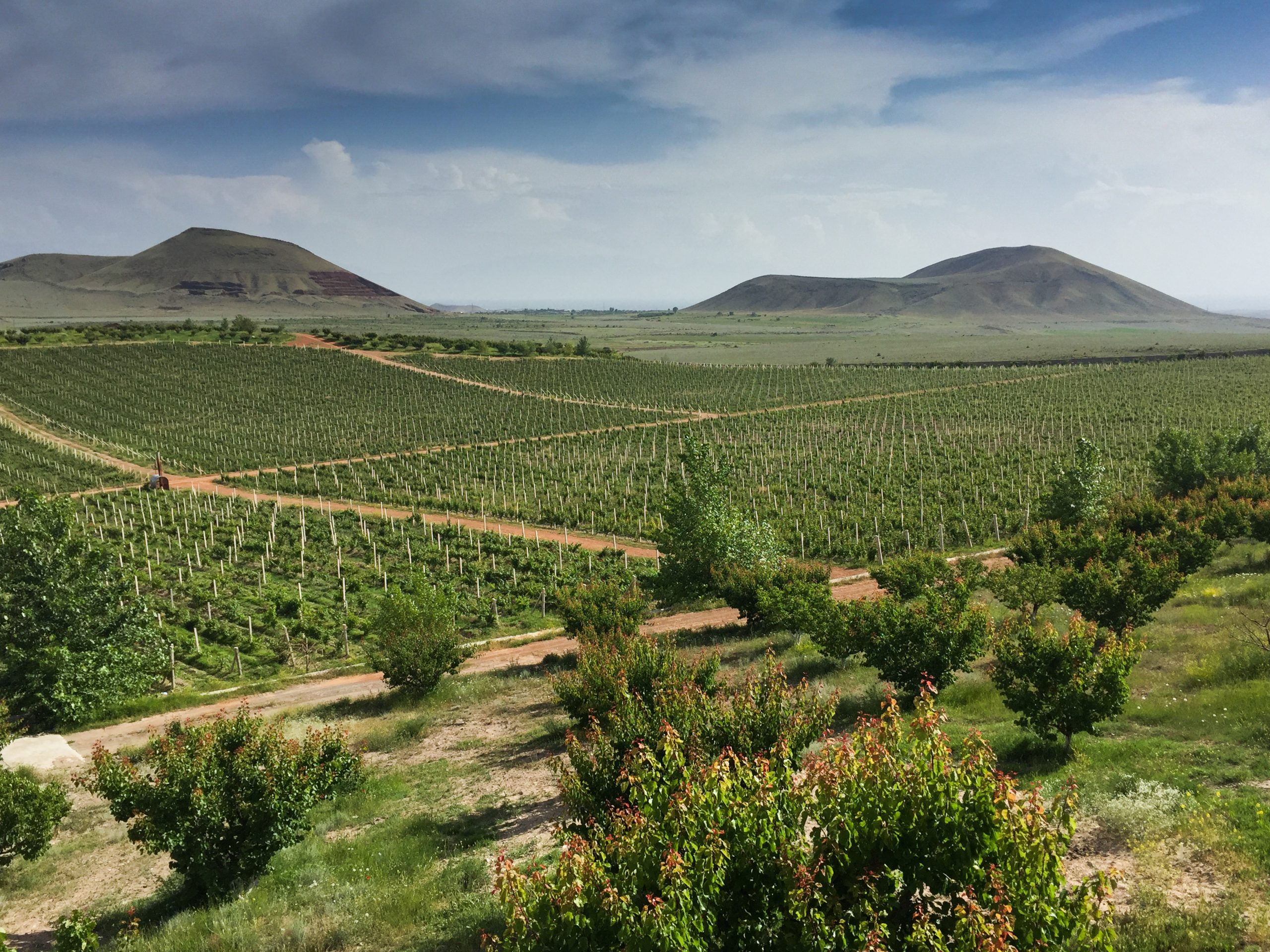 Vineyards, Aragatsotn province, Armenia. Photo: Elena Diego/ Shutterstock.com
EU plans to send a new observation mission to Armenia for two years
The European Union plans to send a new civilian monitoring mission to Armenia to be deployed along its border with Azerbaijan in February 2023 for at least two years, reported local Armenian media. According to the Azatutyun radio sources, the European Council's Committee on Politics and Security approved the plan last week. On January 16, it was also approved by the Committee for Civilian Aspects of Crisis Management.
Moreover, unlike last October's 40-member team deployed to the Armenian-Azerbaijani border, European civil observers will patrol the entire Armenian territory this time. How many observers will arrive has yet to be officially announced. According to RFE/RL's information, however, the new mission will include approximately 200 European specialists.
Their priority is to contribute to the reduction of incidents in the border zones of Armenia and regions affected by the conflict, to reduce the dangers for those living in these areas, and thus to create favorable conditions for the normalization of relations between Armenia and Azerbaijan, the aforesaid committee concluded.
The structure proposed to the EU Ministry of Foreign Affairs to develop a special plan of action in the coming days, which will specify by what means the safety of the mission will be guaranteed, how the risks will be assessed, what protective equipment will be provided and, if necessary, how the evacuation of observers will be organized.
In addition, it is suggested to specify the expected assistance from the Armenian authorities. Brussels, in particular, expects that Yerevan will assume responsibility for managing European contacts or incidents with Russian units and provide the necessary immunity and privilege to the observers.
Turkey lifts ban on air cargo to Armenia
Turkey has officially allowed cargo shipments by air to and from Armenia in line with an interim agreement reached by the two neighbouring states last year, reports the Armenian Mirror-Spectator. The agreement, announced in July, followed four rounds of normalisation talks held by Turkish and Armenian envoys. The two sides also agreed to open the Turkish-Armenian border to citizens of third countries.
The Armenian Foreign Ministry confirmed January 6 reports that Ankara has lifted its long-standing ban on air freight traffic with Armenia. "The Turkish side informed us today that the ban on direct air cargo shipments has been lifted," the ministry spokesman, Vahan Hunanyan, said. "We expect that the other agreement, enabling citizens of third countries to cross the land border, will also be implemented as soon as possible," added Hunanyan.
It still needs to be determined whether the development means that Armenian goods can now be airlifted to Turkey en route to third countries and sold there. Successive Turkish governments have banned any imports from Armenia since the early 1990s.
Sources:
The Armenian Mirror-Spectator, https://mirrorspectator.com/2023/01/12/turkey-allows-air-cargo-traffic-with-armenia/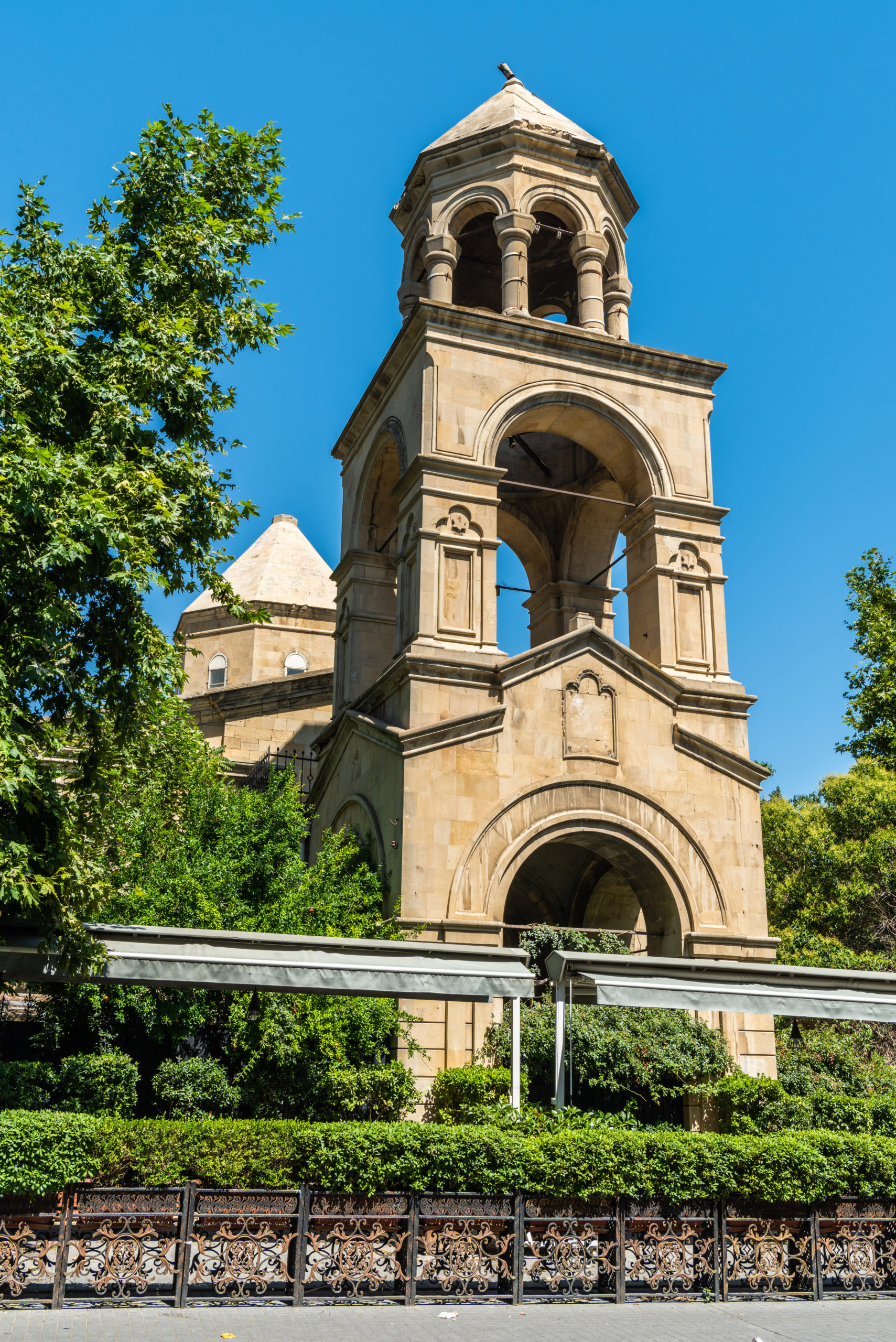 Baku, Azerbaijan. Photo: Milosz Maslanka/ Shutterstock.com
Armenia refuses to host CSTO exercises
In his first in-person press conference since the 2020 Second Nagorno-Karabakh War on January 10, 2023, Armenian Prime Minister Nikol Pashinyan criticised the Russian-led military pact. It said the country would not host any CSTO exercises for "at least" this year, reports OC Media. "The Armenian defence minister has informed the CSTO Joint Staff that in the current situation, we consider it unreasonable to hold CSTO exercises on the territory of Armenia. At least, such exercises will not take place in Armenia this year," said Pashinyan.
His statement directly contradicted the Russian Ministry of Defence, which on January 10 announced that the CSTO exercise would be held in Armenia. Although the Armenian PM said that the Armenian defence minister had informed the CSTO about Armenia's decision, Kremlin spokesperson Dmitry Peskov claimed that Pashinyan's statement was "new "to them and that they would be in contact to "clarify the details of Armenia's position ". "In any case, Armenia is our close ally, and we will continue our dialogue, including the most complex issues," he told reporters.
In his reaction, the opposition MP and security expert Tigran Abrahamyan criticised this decision at the National Assembly. "In general, the holding of military exercises is first of all aimed at increasing the combat-readiness of the armed forces. In the CSTO format, it is aimed not only at increasing the combat-readiness but also at harmonising the troops' operations. Second, the decision to hold CSTO military exercises in Armenia this year had a political basis. That I consider a certain support move. The decision of the Armenian authorities [not to host these military exercises] is not perceptible to me, by and large, and I do not see its favourable consequences for Armenia," said Abrahamyan."
To the remark that Azerbaijan and Turkey may attack, whereas the CSTO will not come back to protect Armenia is given by the latter's authorities as a reason for not hosting the CSTO military exercises in Armenia, the opposition lawmaker responded: "Even without that, Azerbaijan and Turkey are conducting quite intensive military exercises. It has been announced that by 2025 the armed forces of these countries will have harmonisation and integration, and there will be a unified [military] command, which in itself is a big threat to Armenia. Armenia should also benefit from the circle of allies, possibly friendly countries. The step of declining from this or that military exercise does not in any way reduce the probability of a possible Azerbaijani attack. If Azerbaijan has such a goal, it will find the opportunity."
Armenia previously refused to participate in CSTO exercises in the autumn of 2022, shortly after the two-day September war between Armenia and Azerbaijan. During that conflict, the CSTO did not respond to Armenia's appeals for military assistance in light of attacks by Azerbaijan, despite the stipulations of the organisation's founding treaty.
Armenians protest against Russia as anger grows over Karabakh blockade
Dozens of protesters have reportedly been arrested in Armenia's second-largest city Gyumri after authorities broke up a rally outside a Russian military base on January 8, writes Eurasianet.org. The participants of the action protested the blockade of Nagorno-Karabakh and blamed the Russian peacekeeping contingent for the situation on the Lachin corridor. They demanded that the Russian peacekeeping contingent fulfil its obligations regarding the Lachin Road. Protesters held placards reading "Russia is the Enemy," "De-occupation, De-Sovietization, De-Russification," "International Peacekeepers to Nagorno-Karabakh," and "No to Russian-Turkish Occupation." The action participants also declared that Armenia should leave the CSTO and say no to Russian occupation.
"The police detained more than 100 citizens, but many Gyumri citizens joined us," protest leaders said in a statement. A Livestream of the rally showed detainees struggling with plainclothes and uniformed officers, including notorious riot police units known as the Red Berets, while crowds chanted slogans calling for Armenia's withdrawal from the Collective Security Treaty Organization.
The rally was organised by the National-Democratic Axis, a bloc of opposition groups that includes the nationalist Sasna Tsrer Pan-Armenian Party, which came to prominence in 2016 after a group of 31 gunmen affiliated with the organisation stormed a police station in the capital Yerevan. Three police officers were killed and a further 26 injured in that standoff, with the hostage-takers demanding the resignation of then-President Serzh Sargsyan and an end to "Russian colonialism." Sasna Tsrer has since publicly renounced political violence.
On January 18, Armenian President Vahagn Khachaturyan as well has expressed his disappointment with Russia and the Collective Security Treaty Organization (CSTO) after they failed to provide military aid and political statements. "in response to Azerbaijan's aggression" against Armenia in September. In a joint press conference with Estonian President Alar Karis in Tallinn, Khachaturyan said that Armenia and Russia have a strategic relationship, and Russia is a security guarantor for Armenia. However, he noted that problems had arisen recently, particularly after the events of September 13. "Azerbaijan advanced up to 7 kilometres, 5 kilometres in different places, and it was the time when members of the CSTO, as well as Russia, should have provided military assistance to Armenia," Khachaturyan said. He added that Armenia was also expecting political statements from Russia, but it has yet to happen. "It's only fair to note that Russia was involved in negotiations to cease hostilities, but US Secretary of State Blinken, French President Macron, and European Parliament President Michel were also actively involved," the Armenian president added.
Sources:
GAVIN Gabriel, Eurasianet.org, "Armenia detains anti-Russia protesters as anger grows over Karabakh blockade", https://eurasianet.org/armenia-detains-anti-russia-protesters-as-anger-grows-over-karabakh-blockade
Caucasus Watch, "Armenians Protest Against Russian Occupation at 102nd Russian Military Base in Gyumri", https://caucasuswatch.de/en/news/armenians-protest-russian-occupation-at-102nd-russian-military-base-in-gyumri.html
Caucasus Watch, "Armenian President Criticises Russia and CSTO for Lack of Support", https://caucasuswatch.de/en/news/armenian-president-criticizes-russia-and-csto-for-lack-of-support.html
Azerbaijan enjoys surging hydrocarbon revenues amid the Ukraine war
Azerbaijan has been enjoying a huge boost in revenues from its oil and gas exports, thanks to a deal it made with the European Union last year amid Russia's invasion of Ukraine and the resulting sanctions. According to the latest data from Azerbaijan's State Customs Committee, the country earned 33.6 billion USD solely from oil and gas exports in the first 11 months of 2022, which is 2.2 times greater than revenues for the same period of 2021.
The same data reaffirmed the Azerbaijani economy's overwhelming dependence on oil and gas revenues, which amounted to 92.6% of the country's total revenues in that period. Azerbaijan is reaping the benefits of the energy deal it inked with the EU in July 2022. Following the Russian invasion of Ukraine, the EU sought to reduce its reliance on Russian gas and signed an agreement with Azerbaijan to see the latter eventually double the flow of its gas to Europe. According to the document, Azerbaijan is expected to ramp up exports to Europe via the Southern Gas Corridor to 20 billion cubic meters annually by 2027.
Baku claims it will increase natural gas exports to Europe this year by 30% as the EU seeks to further lessen its dependence on Russian energy amid the Kremlin's invasion of Ukraine. As Eurasianet.org reminds us, the list of buyers of Azerbaijani gas keeps growing. Serbia started building a pipeline for Azerbaijani gas last year under a cooperation agreement signed in June 2022. Construction is set to finish in the last quarter of 2023.
Additionally, in December 2022, Azerbaijan's state oil company SOCAR signed an agreement with Romania's Romgaz S.A., which stipulated the export of 300 million cubic meters of Azerbaijani gas to Romania from January 1, 2023.
De facto Nagorno-Karabakh introduces rationing and blackouts as blockade continues
De facto Nagorno-Karabakh is to introduce rationing of essential food goods as the territory struggles with shortages caused by the Lachin Corridor blockade. The authorities have also warned that power cuts will become more frequent due to damage to cables bringing electricity from Armenia through Azerbaijani-controlled territories.
The de facto authorities announced that from January 20, 2023, residents would be able to purchase just 1 kilogram each of pasta, buckwheat, rice, and sugar and 1 liter of cooking oil per month. According to the office of the State Minister of Nagorno-Karabakh, work is being done to implement a coupon system "in the coming days ".
Since the blockade by a group of Azerbaijanis claiming to be "eco-activists "began on December 12, shortages or a total absence of a number of products, including eggs, rice, sugar, tobacco, and medicines, have been widely reported.
During the month-long blockade, the only confirmed humanitarian aid to reach Nagorno-Karabakh was ten tonnes of medical supplies and baby food sent by the Red Cross. The delivery arrived in late December and was meant to last ten days. Nagorno-Karabakh previously received over 400 tonnes of food and other supplies from Armenia daily.
Meanwhile, Armenian Prime Minister Nikol Pashinyan has warned that the humanitarian situation in the breakaway region of Nagorno-Karabakh has become precarious. "The situation is extremely tense as a result of the illegal blockade by Azerbaijan of the Lachin Corridor," Pahshinyan said during a cabinet meeting on December 22., adding he had proposed to Azerbaijan to end the standoff.
Sources:
AVETISYAN Ani, OC Media, "Nagorno-Karabakh introduces rationing and blackouts as blockade continues", https://oc-media.org/nagorno-karabakh-introduces-rationing-and-blackouts-as-blockade-continues/
RFE/RL, "Armenia Warns That Blockade Of Nagorno-Karabakh Link Is Causing Dire Situation", https://www.rferl.org/a/armenia-karabakh-blockade-dire-situation-azerbaijan/32188997.html
JAM News, "'Urgent steps are needed: on the consequences of the Lachin corridor blockade", https://jam-news.net/consequences-of-the-nagorno-karabakh-blockade/
Protesters demanded the release of Georgia's ex-president Saakashvili on health grounds
On January 4. demonstrators took to the streets of Georgia and a number of other European cities, demanding the release of former president Mikheil Saakashvili. The "global "rallies in support of Saakashvili were announced on December 27 by Mark Feygin, a Russian human rights activist, and Oleksiy Arestovich, an (then) adviser to the Head of the President's Office of Ukraine.
Pro-Saakashvili demonstrations were held in at least 20 cities internationally, including New York, Washington DC, Tokyo, Paris, London, Rome, Madrid, Tel Aviv, Canberra, Warsaw, Chisinau, Sofia, and Kyiv; primarily small groups of protesters gathering outside Georgian embassies and consulates.
Kavkaz.Realii reported that members of the Chechen diaspora, including supporters of Chechen independence, joined pro-Saakashvili rallies held in Strasbourg, Bern, and Vienna. Honorary consul of the Chechen separatist republic of Ichkeria in France, Chechen public figure Shamil Albakov joined the action as well.
"We express extreme concern for the situation surrounding Mikhail Saakashvili, who has been in prison in Georgia for more than a year. We wish him a safe and speedy release… We remember his speech at the UN, where he proudly mentioned the struggle of the Chechen people for their freedom and mentioned our hero of Baisangur Benoevsky… However, the forces of the Russian world intervened, and now they are pulling Georgia back into their terrible world… The consequences we see today", – said Albakov at the meeting.
A rally in solidarity with Mikheil Saakashvili was also held in Tbilisi. Protesters bore Ukrainian and Georgian flags. The rally was attended by the presidential candidate of the "United National Movement" Levan Khabeishvili. "We are supporting Feigin's initiative from two places – the house of Bidzina Ivanishvili in Kotupetili, the main source of evil in this country, and near the Chancellery in Tbilisi," Khabeishvili said.
On December 29, American toxicologist David Smith was interrogated as a witness at Saakashvili's trial. According to the latter, Saakashvili was poisoned with heavy metals in prison before being transferred to the Vivamed clinic. At Saakashvili's trial, Tamar Abashidze, a neurologist at Vivamed clinic, was also interrogated as a witness, who testified that Saakashvili's neurological condition had deteriorated significantly in recent months.
When asked whether Saakashvili's medical treatment in prison and at the clinic had yielded any positive result, the doctor said that any such treatment must be paired with rehab to have a salubrious effect.
Sources:
KINCHA Shota, OC Media, "Protesters rally internationally to 'Save Misha'", https://oc-media.org/protesters-rally-internationally-to-save-misha/
Euronews.com, "Protesters demand release of Georgia's ex-president Saakashvili on health grounds", https://www.euronews.com/2023/01/05/protesters-demand-release-of-georgias-ex-president-saakashvili-on-health-grounds
JAM News, "Two actions in support of Saakashvili held in Tbilisi", https://jam-news.net/rallies-in-support-of-saakashvili/
Kavkaz Realii, "Чеченская диаспора в Европе поддержала акции в защиту бывшего президента Грузии Саакашвили", https://www.kavkazr.com/a/chechenskaya-diaspora-v-evrope-podderzhala-aktsii-v-podderzhku-byvshego-prezidenta-gruzii-saakashvili/32207488.html
Tbilisi court reduces sentences for 2021 anti-Pride rioters
The Tbilisi Court of Appeals has reduced the sentences of six men convicted of participating in the July 2021 anti-Pride riots from five to four years. The six men were involved in the attack on TV Pirveli journalist Miranda Baghaturia and camera operator Alexandre Lashkarava. Lashkarava — who sustained broken facial bones and a concussion during the attack, died several days later. However, an official autopsy released six months later claimed he died of a drug overdose. Baghaturia left the profession soon after Lashkaravas's death.
The Tbilisi Court of Appeal found persons accused of physical violence against journalists and camera operators, including Lashkarava, guilty. However, all of them have been cleared of charges of organising the violence. With the said decision, Judge Maia Tetrauli partially changed the decision of the court of the first instance and reduced the sentence of the convicts. In particular, the judge acquitted the defendants of actions provided for by Article 225 of the Criminal Code, which pertains to the organisation of violence, but found them guilty of actions provided for by Article 126 of the Criminal Code, which pertains to violence.
Accordingly, Akaki Nakashidze, Tornike Davlasheridze, Davit Kutaladze, Otar Gelashvili, Tsotne Chikhladze and Gia Giguashvili have been sentenced to four years in prison.
None of the detainees has admitted their guilt so far.
The announcement of the guilty judgement against those accused of violence against journalists and cameramen in the Tbilisi Court of Appeal was followed by noise from the detainees. In addition, the family members and relatives of the detainees insulted prosecutors and journalists and tried to damage journalists' video cameras.
Employees of the security service defused the situation.
Twenty-seven people have been arrested on charges of violent actions committed against media representatives and obstruction of their professional activities on July 5, 2021, on Rustaveli Avenue. The case has 56 victims, including 47 journalists.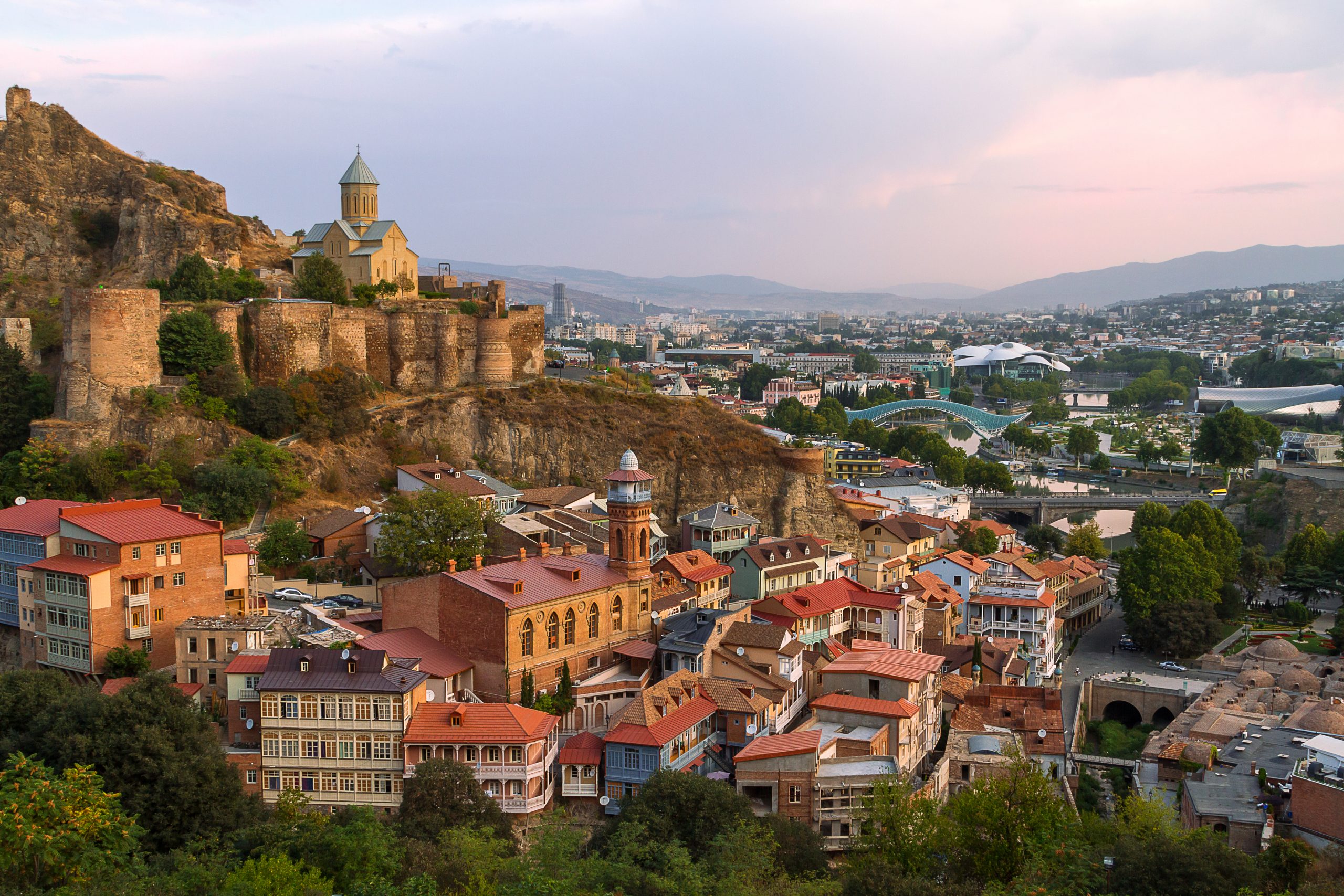 Georgia Refused Ukraine's Request to Return 2008 War-Era Military Equipment
The Defense Ministry of Georgia declared that the republic doesn't intend to return Buk antiaircraft missile complexes to Ukraine since it bought them in 2008, not for free, the official report of the Georgian defence ministry noted.
The given statement followed Ukraine's request to return military equipment, which Ukraine provided to Georgia during the 2008 war. "The Ukrainian side has been consistent in its requests to all international partners, including Georgia, to provide weapons, military equipment and ammunition, and has openly stated its life-saving necessity at the beginning of a large-scale Russian invasion of Ukraine," said Ukraine's temporary representative in Georgia, Andrey Kasianov.
In particular, Kyiv has asked for the return of the Buk missile systems, which Ukraine provided to Georgia during the 2008 war. The Ukrainian request also included the US-supplied Javelin anti-tank systems. Regarding the latter, the US not only agreed but even offered to replace them with newer systems.
In its official reaction, the Georgian Defense Ministry said, "The fact that Ukraine has donated Buk air defence systems to Georgia is not true." "The Defense Ministry received Buk systems in 2007 through a multi-million dollar purchase," added the ministry.