Strategic Analysis Caucasus Brief
Bi-weekly review (5. – 18.4. 2021)
Tomáš Baranec
Armenia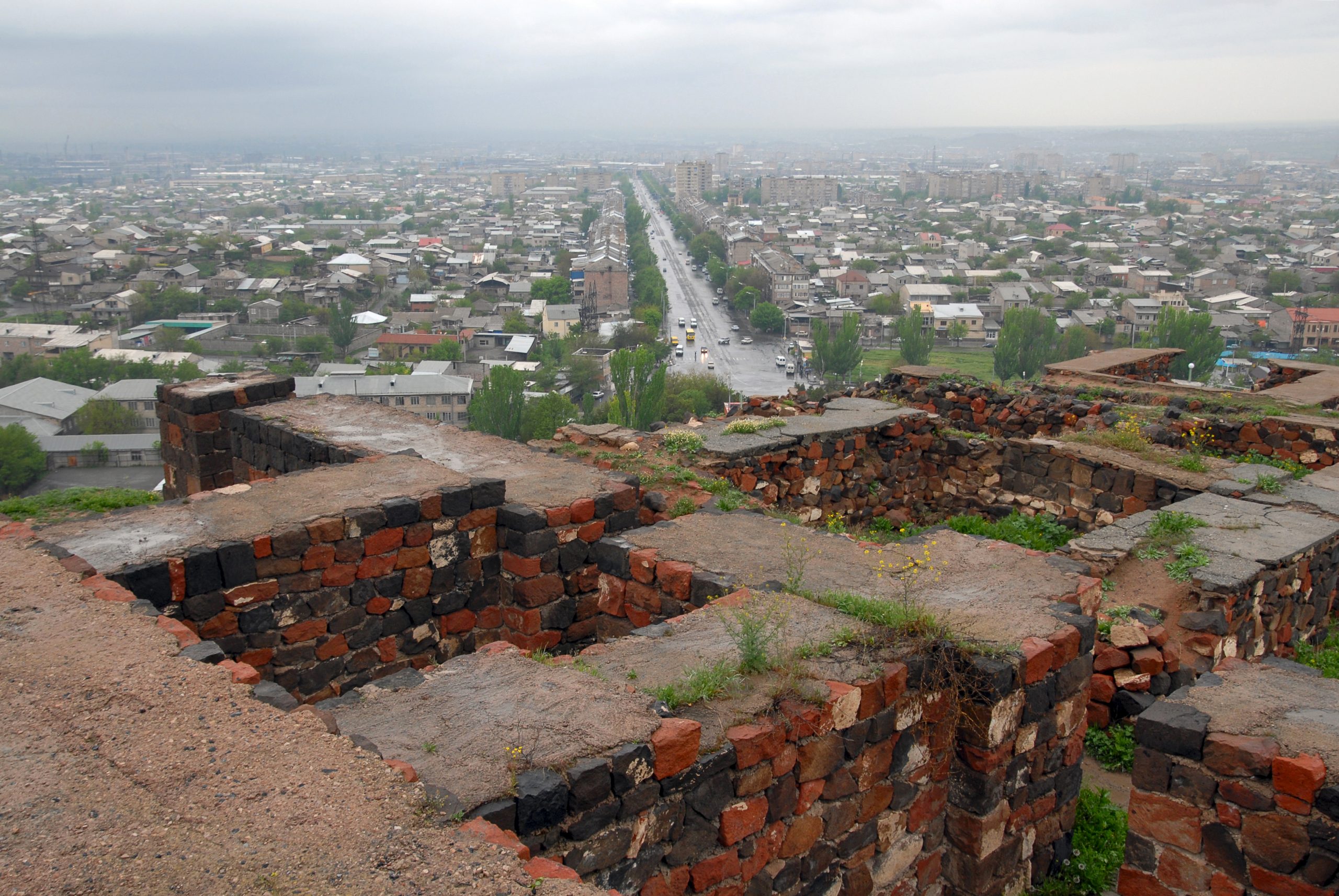 Erebuni Fortress, Yerevan. Photo: Kirill Skorobogatko/ Shutterstock.com
Robert Kocharyan announced his participation in early elections
Robert Kocharyan announced on April 5 his intention to participate in the upcoming parliamentary elections in Armenia as a leader of a political alliance. Former Armenian president said it during an interview with Russian journalist Vladimir Pozner.
"I have led the country for 10 years, but I am non-partisan. I will participate in the head of a bloc of parties, most likely, there will be two parties," said Kocharyan without providing any further details.
On March 18, Armenian Prime Minister Nikol Pashinyan announced that early parliamentary elections would be held on June 20. He made the announcement after political consultations with the President of the Republic Armen Sarkissian and the leaders of three parliamentary factions.
Kocharyan, who ruled Armenia from 1998-2008, currently stands accused of bribe-taking, while together with two retired generals, he was also prosecuted under Article 300.1 of the Armenian Criminal Code dealing with "overthrow of the constitutional order." Just recently, the Constitutional Court backed defence lawyers' arguments that that Article 300.1 cannot be used retroactively against Kocharyan and the other defendants.
Kocharyan acquitted of coup charges
A court in Yerevan threw out on April 6 coup charges against former Armenian President Robert Kocharyan, which Armenia's Constitutional Court had earlier declared unconstitutional, informs The Armenian Mirror-Spectator.
Kocharyan and two retired generals were charged in 2018 with "overthrowing the constitutional order" under Article 300.1 of the Armenian Criminal Code. The accusation rejected by them as politically motivated stems from the 2008 post-election unrest that left ten people dead.
However, in a March 26 ruling, the Constitutional Court backed defence lawyers' arguments that it cannot be applied retroactively against Kocharyan and the other defendants.
The judge ruled that Kocharyan and his former chief of staff, Armen Gevorgyan, will continue to stand trial only on bribery charges which they also strongly deny. She fully acquitted the two other defendants, retired Generals Yuri Khachaturov and Seyran Ohanyan, who were prosecuted only in connection with the 2008 post-election unrest.
The 64-year-old ex-president was arrested last July after peaceful protests drove his former ally and successor, Serzh Sarksyan, from power and propelled opposition leader Nikol Pashinyan into the prime minister's job. As News.am reminds, during the past three years, Robert Kocharyan spent about 500 days in prison.
Sources:
For additional information see:
The plane allegedly returning POWs from Baku lands empty in Yerevan
In Armenia, the alleged return of prisoners of war (POWs) resulted in a huge disappointment on April 8, after a plane from Azerbaijan that was expected to bring some of them home turned out to be empty.
The information about the return of the group of POWs was confirmed by the press secretary of Prime Minister Mane Gevorgyan. Following the statement, relatives of the prisoners of war gathered at the Erebuni airport in Yerevan awaiting the arrival of the plane from Baku, although no one knew how many people would be brought from Azerbaijan and who they were. After a long wait, it became known that the plane had arrived in Yerevan empty – no POWs were returned.
Disappointed parents headed from the airport directly to the building of the Ministry of Defense in Yerevan, where they joined the rally of the relatives of missing servicemen, who blocked all entrances and exits of the military department. And in the morning, the relatives of the prisoners of war also blocked the Gyumri-Yerevan and Gyumri-Vanadzor highways.
The commander of the Russian peacekeeping contingent in Nagorno-Karabakh, Lieutenant General Rustam Muradov, said Friday, April 9, that there were no plans of returning Armenian prisoners of war from Azerbaijan the day before, Hraparak.am reports. "[It is] false provocation. Ask them. They mislead the population," Muradov said in response to a question about statements from Armenian officials alleging that some captives were on their way to Yerevan. When asked if there had been such plans at all, the Russian military official said: "No. It was an ordinary, simple working visit."
Armenia has accused Azerbaijan of violating a key term of the Russian-brokered ceasefire deal that ended last fall's fighting over the breakaway Nagorno-Karabakh region, alleging that Baku is reneging on a pledge to free Armenian soldiers and civilians captured during or after the conflict.
Azerbaijani protesters accuse Russia of striking Shusha/i with "Iskanders"
New proof that the Armenian Armed Forces fired Russian-made Iskander missiles at Shusha/i in the final days of the 2020 Artsakh War sparked an anti-Russian demonstration in Baku on April 9.
Azerbaijan's National Agency for Mine Action (ANAMA)  shared pictures of fragments of two exploded missiles along with their coordinates in Shusha. The fragments bear the identification number 9M723, which corresponds to the 9K720 Iskander surface-to-surface short-range ballistic missile system. They were discovered during a land-mine clearance operation on March 15.
Armenian, Russian and Azerbaijani authorities have denied Armenia's use of the Iskander system during the war, although the evidence that the Armenian Armed Forces fired the Iskander system against Shusha/i has been circulating since November.
On April 9, the youth branch of the opposition "Musavat" Party held a picket outside the Russian Embassy in Baku. The activists noted that the fragments of the missiles found in Shusha/i belong not to the export version of the "Iskander-E" complex, which Russia had officially supplied to Armenia, but to the "Iskander-M" ones, which are at Russia's exclusive disposal.
"The absence of clarifications casts doubt on the impartiality of Russia's peacemaking mission, which also restricts Azerbaijan's movement in its territory. We believe that Azerbaijan should regain control over all the sovereign territories in Nagorno-Karabakh," said Elman Guliev, the head of the organisation.
Arif Gadjily, the head of the "Musavat" Party, believes that the action "once again drew public attention to the arbitrariness of the Russian armed forces in Azerbaijan." In his opinion, Russia "cannot be an impartial mediator in conflict settlement."
Azerbaijani President Ilham Aliyev said that he had discussed with Russian President Vladimir Putin information on the discovery of Iskander-M missiles in Karabakh, Baku sent an official letter to Moscow on this matter. Russia is yet to officially respond.
Earlier Armenian PM Nikol Pashinyan has criticised Russian Iskanders for their alleged bad performance sparking a political crisis in the country.
Military Trophy Park in Baku sparks international anger and disgust
Armenia, on April 13, accused Azerbaijan of fomenting ethnic hatred by displaying helmets of Armenian soldiers killed during the war last year as well as their caricatures. One day earlier, Azerbaijani President Ilham Aliyev visited a "park of trophies" showcasing military equipment seized from Armenian troops during the war.
Hundreds of helmets of Armenian soldiers who had been killed were displayed in the park as well as wax mannequins of Armenian troops. Three artists – Kamran Asadov, Mushfig Heydarov and Rashid Maharramov – who took part in creating the wax figures of Armenian soldiers and officers said that they researched facts about Armenians in the media and tried to create the ugliest images.
Armenian ombudsman Arman Tatoyan said the park was "proof of genocidal policy". "The opening of such a 'park' clearly confirms institutional hatred towards Armenians in Azerbaijan."
In its turn, the Azerbaijani Ministry of foreign affairs accused Yerevan of "attempts to blackmail Azerbaijan which have no limits".
Six ruling party MPs defected to the new Gakharia's party
Five Georgian Dream lawmakers said at the press briefing on April 14 that they quit the ruling party to join the forthcoming party of Giorgi Gakharia, former Prime Minister. Sixth MP Mikheil Daushvili, who is currently ill with COVID-19, is set to join the group after recovery, informs Civil.ge.
Besides Daushvili, the list includes Giorgi Khojevanishvili, Ana Buchukuri, Aleksandre Motserelia, Beka Liluashvili, Shalva Kereselidze. As OC Media reminds, most of the MPs leaving the majority on April 14 were newcomers to politics who joined Georgian Dream in the run-up to the October 31, 2020, parliamentary elections. Giorgi Gakharia led that electoral list.
At the press briefing, Giorgi Khojevanishvili said the decision was taken in agreement with Giorgi Gakharia, while the group "embarks on a new stage of the party building process." Khojevanishvili underscored that they take responsibility for the past "achievements and failures" of the Georgian Dream and that the group will continue parliamentary work as independent deputies.
Following the departure of six MPs, the Georgian Dream now has 84 deputies in the Parliament. The ruling party can lose the parliamentary majority in case nine more lawmakers quit the ruling team.
In February, Gakharia became the latest Georgian Prime Minister previously allied with party founder Bidzina Ivanishvili to abruptly leave his post. He stepped down, citing disagreements within the party over whether or not to arrest the leader of the opposition UNM party, Nika Melia.
Mukhtarli claims Ivanishvili, Kvirikashvili were aware of the abduction plot
Azerbaijani journalist Afgan Mukhtarli, who was recently released from the prison in Azerbaijan, said Georgian Dream founder Bidzina Ivanishvili and then-Prime Minister Giorgi Kvirikashvili had prior knowledge of his abduction "ordered" by Baku. Mukhtarli was abducted from the Georgian capital in May 2017.
Citing an Azerbaijani Government insider source, Mukhtarli claimed Tbilisi received a bribe of USD 3 million from Azerbaijan for handing him over. The kidnappers wore badges of the Georgian Criminal Police, he added during his recent visit to the Georgian capital on April 8.
He has also expressed outrage at the words of Irakli Kobakhidze, a former Speaker of the Georgian Parliament, who said in the fall of 2020 that the aim of Afghan's visit to Georgia was to destabilise the pre-election situation in the country.
As Civil.ge reminds Mukhtarli, an outspoken critic of the Azerbaijani Government, went missing from Tbilisi on May 29, 2017, only to resurface a day later in Baku custody. Amnesty International reported that the Azerbaijani journalist was "at risk of torture and other ill-treatment".
The journalist was sentenced to six years in prison in January 2018 on charges of illegal border crossing, smuggling money, and police disobedience. He was released from Azerbaijani jail in March 2020.
Four dead attempting to swim Enguri river
Four people have died on April 7. while attempting to swim across the river Enguri, which divides territories controlled by the Abkhazians and Georgians. They were allegedly chased by the Russian border patrol.
Georgia's State Security Service (SSG) confirmed local reports that three residents of the Gali (Gal) District of Abkhazia had died while trying to swim across the river near Shamgona, just west of Zugdidi. The fourth body was discovered later that day.
In March, authorities in Abkhazia partially lifted restrictions on movement across the Enguri to allow socially vulnerable people, including pensioners and people with disabilities, to cross. The crossings were closed over a year ago in response to the coronavirus pandemic.
However, residents of Abkhazia also face restrictions on movement put in place by Georgian authorities, a policy that has been criticised by several opposition and rights groups.
Locals have told journalists that the individuals wanted to buy everyday items and medicines on Tbilisi-controlled territory, which are either absent or too expensive in Abkhazia. They also said that the Russian-controlled occupation forces ran after individuals with dogs, and the four were forced to enter the river.
Sources:
KINCHA Shota, OC Media, "Four dead attempting to swim Enguri", https://oc-media.org/at-least-three-dead-attempting-to-swim-enguri/
Agenda.ge, "April 10 declared day of mourning in Georgia for the death of occupied Gali residents", https://agenda.ge/en/news/2021/939
North Caucasus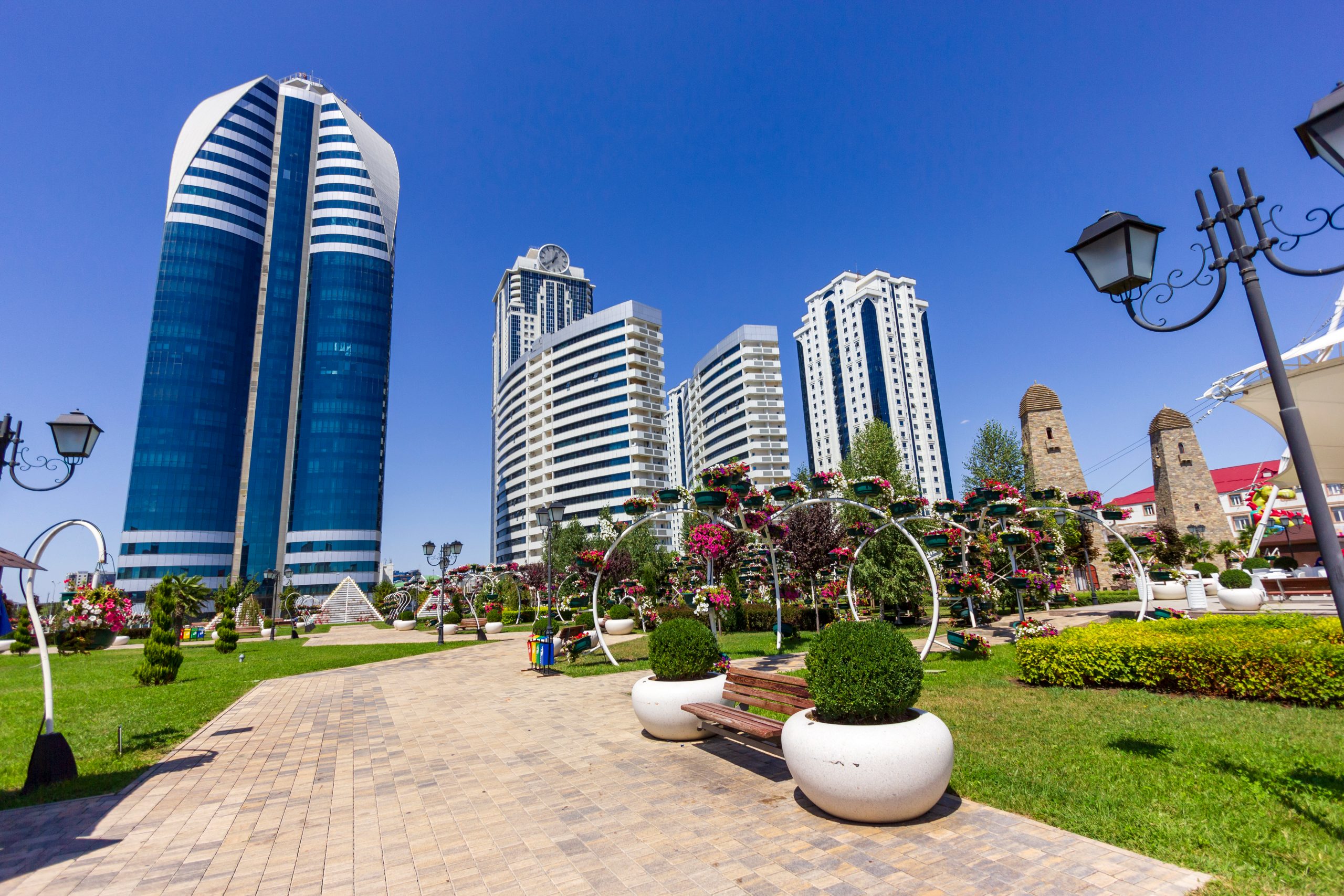 Grozny, Republic of Chechnya, Russian Federation. Photo: Mosab Bilto/ Shutterstock.com
The Project: Chechen leader Ramzan Kadyrov has a second wife with properties worth millions
Chechen leader and a staunch supporter of polygamy Ramzan Kadyrov has a second wife, former runner up of a 2006 beauty pageant Fatima Khazuyeva, claims Russia investigative portal The Project.
"I'm in favour of a man having several wives if he needs them and if he's able to support them, to solve the demographic problem in Russia," said Kadyrov in the past.
Even his official wife, Medni, once said that she wouldn't mind if her husband married again. "Such is Muslim law", she explained. As The Project reminds, although polygamy is technically illegal in Russia, it's not uncommon in Chechnya.
The investigative portal also claims that Khazuyeva owns a luxurious mansion in Grozny and, along with Ramzan's official wife, possesses apartments in elite residential complexes in Moscow.
Earlier in the 2018 Russian portal, Meduza informed that Kadyrov also has a third wife – a local singer and dancer, Aminat Akhmadova.
France criticised for deporting Chechen refugee Magamoed Gadaev to Russia
France has been criticised for deporting Chechen refugee Magamoed Gadaev to Russia despite several court rulings saying he should not be expelled.
"Due to the persecution he has suffered in the past and his role as a witness in cases of torture committed by the Chechen authorities, Magomed Gadaev is in danger of being tortured again and, possibly, even killed," warned Amnesty International.
Gadaev (37) was deported from France to Russia on April 9. After his deportation, on April 11, Chechen law enforcers took him to Chechnya in connection with a criminal case on possession of weapons. On April 14, Magomed Gadaev refused the services of an advocate provided to him by the Human Rights Centre (HRC) "Memorial". On the same day, the video appeared on Instagram, in which Magomed Gadaev claimed that he was not tortured or beaten.
The video with Magomed Gadaev looks like a staged performance similar to those that "had already taken place many times with detained people, who could later even disappear without a trace in Chechnya," Oleg Orlov, a member of the Council of the Human Rights Centre (HRC) "Memorial", has told the "Caucasian Knot" correspondent.
Orlov believes the release of the video with Magomed Gadaev proves that the Chechen authorities are concerned about the situation around the detained man. "Kadyrov's people demonstrate us at least such a video, which means that they are now concerned. They are concerned about the attention to Magomed Gadaev's case and the public outcry that has been raised. Now, at least, they have legalised his situation and even demonstrated to us that everything is ok. This means there is a hope that at least, Magomed Gadaev will not be shot dead during his alleged attempt to escape," said the activist.
Sources:
Gorkovskaya Maria, Euronews, France slammed for deporting Chechen refugee to Russia despite the risk of torture, https://www.euronews.com/2021/04/15/france-slammed-for-deporting-chechen-refugee-to-russia-despite-risk-of-torture
Caucasian knot, "Human rights defenders find the video with Gadaev unconvincing", https://www.eng.kavkaz-uzel.eu/articles/55270/