Strategic Analysis Caucasus Brief
Bi-weekly review (16. – 28.11. 2021)
Tomáš Baranec 
Armenia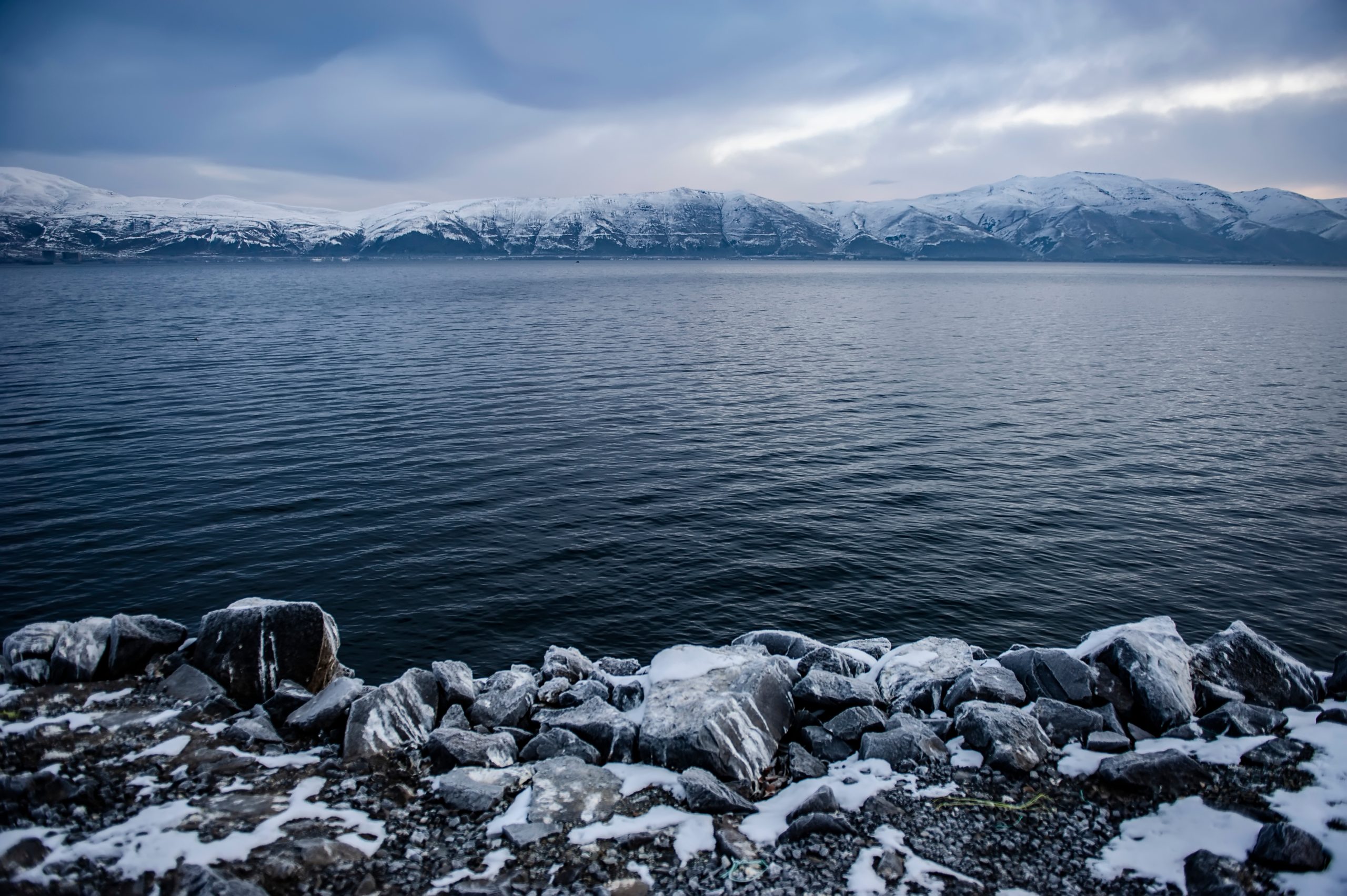 Lake Sevan, Gegharkunik province, Armenia. Photo: Arty Om/ Shutterstock.com
Heavy fighting breaks out between Armenia and Azerbaijan
Six Armenian soldiers perished; 13 were captured, and 24 others are missing following heavy fighting on the Armenian-Azerbaijani border on November 16. An unknown number of Azerbaijani servicemen perished in the worst eruption of hostilities since last year's war.
The Armenian Foreign Ministry stated that the offensive actions of the Azerbaijani side led to human casualties: "This latest attack is a continuation of the consistent policy of the Azerbaijani side to occupy the territories of the Republic of Armenia, which was initiated on May 12 this year by the penetration of the Azerbaijani armed forces into the Syunik and Gegharkunik regions of Armenia. By these actions, Azerbaijan also violates the tripartite statement of November 9, since the Azerbaijani side is committing attacks against the Republic of Armenia from the territories that have passed to the Azerbaijani side as a result of the implementation of this statement".
In this respect, Yerevan addressed Moscow with an appeal to protect the sovereign territory of Armenia in accordance with the 1997 bilateral agreement. Secretary of the Security Council of Armenia Armen Grigoryan stated this on the air of the Public Television.
In contrast, the Azerbaijani defence ministry claimed that "Armenian armed forces have committed large-scale provocations against Azerbaijan in the Kalbajar and Lachin regions of the state border".
As Eurasianet reminds, the escalation took place after several days of rising tensions, which had included several exchanges of fire and other confrontations. It followed just a week after the one-year anniversary of the signing of the ceasefire that ended last year's war and when the two sides were reportedly close to reaching additional agreements to bolster that ceasefire.
Armenia had reportedly pulled back from signing those agreements, and Baku appeared to be trying to use force to push Yerevan into an agreement.
"Azerbaijan has demonstrated that it is prepared to inflict the final blow against Armenia. For good," wrote Haqqin.az, a website close to Azerbaijan's security structures, in a piece headlined "Why Did the War Start?" "After this, Yerevan will have no alternative to return to the negotiating table," it concluded.
Sources:
Kucera Joshua, Eurasianet.org, "Heavy fighting breaks out between Armenia and Azerbaijan", https://eurasianet.org/heavy-fighting-breaks-out-between-armenia-and-azerbaijan
JAM News, "Fresh clashes at the Armenian-Azerbaijani border, Yerevan asks Russia to intervene", https://jam-news.net/fresh-clashes-at-the-armenian-azerbaijani-border-yerevan-asks-russia-to-intervene/
Caucasian Knot, "Baku hands captured soldier over to Yerevan", https://www.eng.kavkaz-uzel.eu/articles/57447/
Armenia's ex-president Serzh Sargsyan faces new criminal charges
Following charges of embezzlement and improper use of state aircraft for private purposes, Armenia's third President Serzh Sargsyan was also accused of taking bribes on November 23, informs OC Media.
After the revolution in 2018, Silva Hambardzumyan, an Armenian businesswoman, told reporters that she gave bribes to the state officials in order to secure permission to start a business in the mining industry. Shortly thereafter, charges were laid against Armenia's Second President Robert Kocharyan, his chief of staff and current opposition MP Armen Gevorgyan, as well as businessperson and Kocharyan's ally Samvel Mayrapetyan. While Hambardzumyan also named Sargsyan as a recipient of the bribes, he has not faced criminal charges in the case until now.
Sargsyan's lawyer Amram Makinyan hinted that charges may be politically motivated. "The irony is that, after 3 1/2 years, they have decided that Silva would testify that she gave a bribe to Serzh Sargsyan too," the lawyer said.
"As part of the same case, Serzh Sargsyan was questioned as a witness two years ago, and no new circumstances have emerged legally since then," he wrote.
Sources:
AVETISYAN Ani, OC Media, "Armenia's ex-president Serzh Sargsyan faces new criminal charges", https://oc-media.org/armenias-ex-president-serzh-sargsyan-faces-new-criminal-charges/
Massis Post, "Former President Serzh Sargsyan Charged in New Bribery Case", https://massispost.com/2021/11/former-president-serzh-sargsyan-charged-in-new-bribery-case/
For additional information, see:
Meeting of Armenian, Azerbaijani and Russian leaders held in Sochi
Armenian prime minister Nikol Pashinyan, Azerbaijani president Ilham Aliyev and Russian leader Vladimir Putin met at the trilateral meeting in Sochi on November 26. During the meeting, Pashinyan and Aliyev agreed to establish a bilateral commission on the demarcation and delimitation of borders, assessing the meeting as "highly useful and timely".
As a result of the negotiations, a joint statement was made. Next week there will be another trilateral meeting of the leaders in Moscow.
Pashinyan and Aliyev also signed a document in which they committed to "take steps to increase the level of stability and security on the Azerbaijani-Armenian border". Prior to the summit, the border between Armenia and Azerbaijan was wracked by the deadliest clashes since the end of the Second Nagorno-Karabakh War. Armenia should "learn to live in a neighbourly way", the Azerbaijani President said.
Armenian Prime Minister Nikol Pashinyan, while heaping praise on Russia's role in regulating the conflict, said that the situation between Armenia and Azerbaijan is not "as good as they'd like it to be". He stressed his dissatisfaction with Azerbaijan still holding Armenian POWs and having troops stationed on Armenian territory. "It may not be demarcated and delimited", Pashinyan said, "but the state border still exists".
Much of the summit was spent by the leaders of Armenia and Azerbaijan praising the Russian peacekeeping mission in Nagorno-Karabakh — despite a spate of deadly incidents in recent weeks. Writes OC Media.
Pashinyan and Aliyev are also set to meet again on December 15 in Brussels on the margins of the European Union's Eastern Partnership Summit.
First openly pro-Russian party established in Georgia
On November 20, the leaders of the Alt-info media outlet, notorious for its hard-line anti-liberal, anti-LGBT, anti-Muslim stance, inaugurated a new political party, which they named "the Conservative Movement."
Zurab Makharadze will chair the party. Its General Secretary will be Giorgi Kardava. The party members talked about their political plans during the founding congress. Makharadze said conservative force represented the interests of the major part of the Georgian population. He said the party would be an alternative to those who either favoured Bidzina Ivanishvili (former GD Chair) or Mikheil Saakashvili (former leader of UNM). "The main message will be to establish Christian democracy instead of liberal democracy in Georgia," he claimed.
Makharadze complained that Georgians are serving as "de facto vassals, while Georgian politicians are more concerned on how to integrate us in the West, rather than what Georgia's interest [actually] is." "I cannot understand how you could be pro-Russian, pro-American or pro-European. A Georgian should have a pro-Georgian orientation."
Makharadze listed security, territorial integrity, extreme poverty and demographic issues as top concerns, asserting that "the key to all these problems is in the capital of our northern neighbour. [The fate of] Georgia's territorial integrity is decided in the Kremlin."
He said while direct dialogue is necessary with the "Abkhaz and Ossetian brothers," "the key to that conflict is in Moscow, and whoever cannot see it is stupid." "If Russia is truly eager to have an alliance with Georgia, we are ready not just for a direct and unconditional dialogue, but for work to arrange a close partnership and allied relations [with Moscow]," Makharadze asserted, adding that "we are ready, in parallel to [defending] the major line of the restoration of our territorial integrity, to discuss Georgia's integration into the security and economic system that is under Russia's interest, but all of this should [in return ensure] improving Georgia's fundamental interests of territorial integrity, security, economic advancement, and our demographic situation."
During the congress, leaders of the party declined, that the new movement is xenophobic. Konstantine Morgoshia claimed "nobody can teach us about tolerance, but a moderate tolerance," and brought "brotherhood with Jewish brothers during 26 centuries" as an example. He said, "our Armenian, Azerbaijani, Jewish, and Greek brothers are also attending [the party congress], because Georgia is a cradle of national[ist] ideas and together with these people we will create a grand conservative union that will end liberal dictatorship in Georgia."
In his reaction to the creation of the Conservative movement, Deputy Public Defender Giorgi Burjanadze wrote on the social network that Russia is an occupier and the existence of the Alt-Info party is a national shame.
Meanwhile, Ana Natsvlishvili, a member of the party "Lelo for Georgia", is going to appeal to Constitutional Court to abolish the Conservative Movement founded by Alt-Info. As Ana Natsvlishvili noted in a statement posted on the social network, this party is not in line with the Constitution of Georgia.
"As for the Alt-Info party, the Conservatives, whatever they are called, this party is not in line with the Constitution of Georgia! If the relevant agency of the Ministry of Justice registers it, it will sign something very grave. I will find 29 of my colleagues, with whom I will demand from the Constitutional Court to abolish this party!", – said Ana Natsvlishvili.
The group rose to prominence after organizing the mobbing of LGBT Pride in Tbilisi on July 5, which left over 50 journalists injured, among them one cameraman, who died a few days after the assault.
Saakashvili collapsed and transported to Gori, calls for American sanctions against Georgian authorities
Hunger-striking Mikheil Saakashvili agreed to be transferred to a hospital in Gori on November 19 after collapsing due to high blood pressure a day earlier.
"I have agreed to travel to a hospital in Gori that was built by me, through a motorway built by me, and end my hunger strike as soon as I'm placed [there]", Saakashvili said in a written statement, adding that he had no intention to "put up with his illegal imprisonment for even a day".
Saakashvili added that he was ready to face a trial, "but all this should be conducted through a strict adherence to national dignity and legal norms". "I will obey [respect] any ruling made by this kind of court". His expected transfer followed growing pressure from domestic and international critics over reports of Saakashvili's declining health and reported shortfalls in the medical facility at the Gldani prison where he was held.
Saakashvili has been on hunger strike since his arrest in Tbilisi on October 1, a day before the second round of local elections. After his health began to deteriorate, the penitentiary authorities moved him from prison in Rustavi to Gldani prison in Tbilisi.
Justice Minister said on Friday that Saakashvili would be returned to Rustavi Prison, a city adjacent to the capital Tbilisi, after his recovery. On November 21, local media informed that the former president started eating again under doctors' supervision. "Getting out of a hunger strike is very complicate; and, doctors have drafted a special diet for Saakashvili and are monitoring his health condition", said a member of the former president's health monitoring council. Nino Lomdjariya, the Georgian Ombudsperson, will monitor the quality of Saakashvili's treatment.
Meanwhile, Saakashvili asked the USA for sanctions against Georgian authorities via his advocates. He has sent a letter to the international edition named "Politico", in which he asked the US Congress to consider imposing sanctions against violators of human rights in Georgia in accordance with the Magnitsky Act.
North Caucasus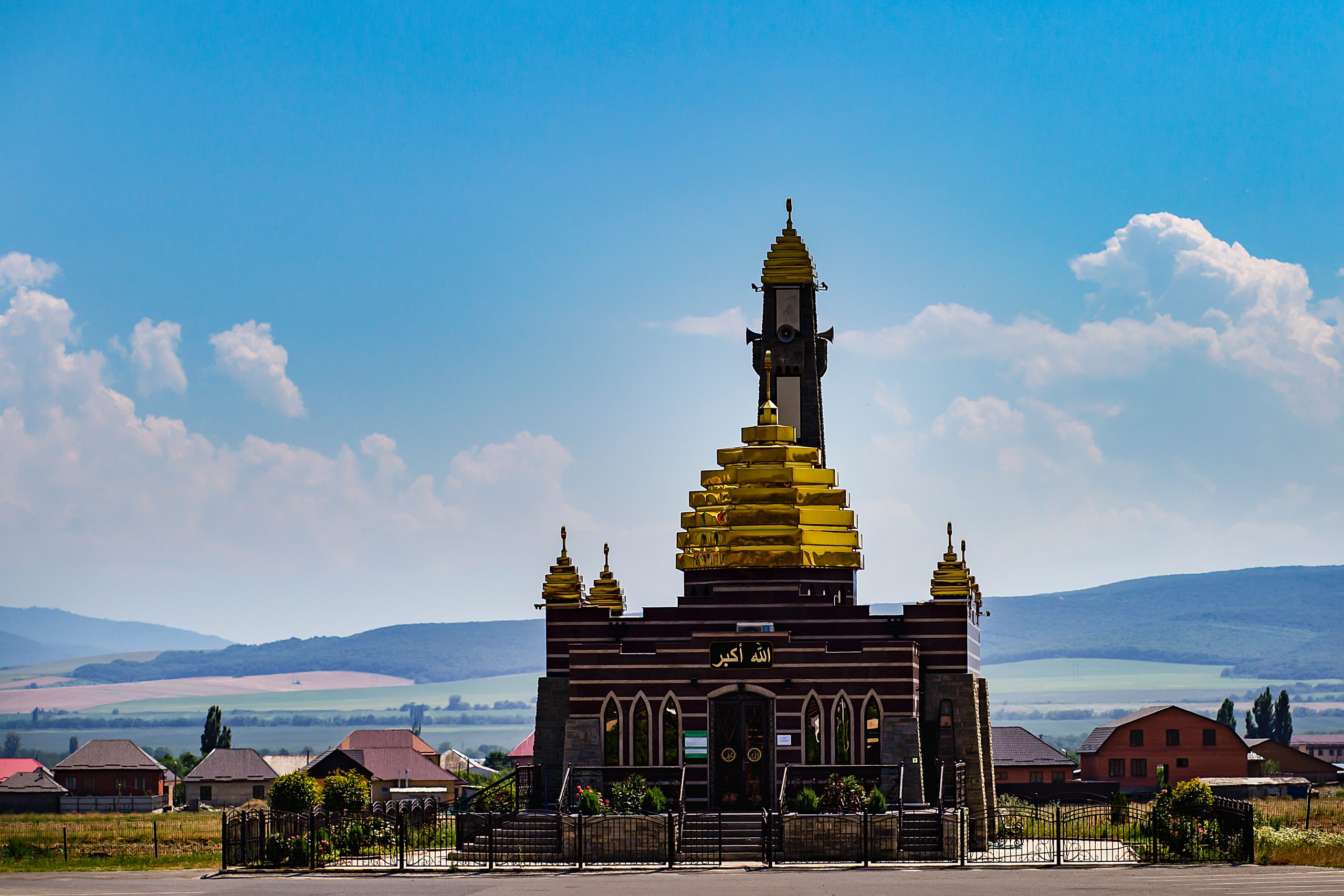 Golden Mosque, Magas, Ingushetia Russian Federation. Photo: Vilma3000/ Shutterstock.com
Kadyrov threatens to seize part of lands from Ingushetia with the help of the Kremlin
At a meeting in Grozny, Chechen leader Ramzan Kadyrov said that if the Ingush activists, who claim the demarcation of the border between two republics in 2018 unfair, do not stop complaining, Chechnya, with the help of the Russian federal authorities, will achieve a decision in its favour and return eight more villages from Ingushetia.
The "Caucasian Knot" has reported that on November 11, the "Chechenavtodor" carried out excavation work on the bank of the Fortanga River, along which the border with Ingushetia passes. The above work provoked indignation in Ingushetia, both among local residents and among officials. Ramzan Kadyrov said that the protest against the work was organized in Ingushetia by "a bunch of provocateurs who were trying to put through the nationalist ace." The leader of Chechnya also noted that he was able to take away from Ingushetia the lands that had passed to the republic during the time of Dzhokhar Dudayev.
On November 21, a Chechen delegation arrived on the bank of the Fortanga River to decide on the belonging of the borderlands in accordance with Sharia, but no representatives of Ingushetia did appear.
As Caucasian Knot reminds, the agreement on the Chechen-Ingush border, signed in September 2018, led to massive popular protests in Ingushetia. Activists accused the then Ingush leader Yunus-Bek Yevkurov of transferring part of the Ingush ancestral lands to the neighbouring republic.