Strategic Analysis Caucasus Brief
Bi-weekly review (2.- 16.5. 2021)
Tomáš Baranec and Marina Avram
Armenia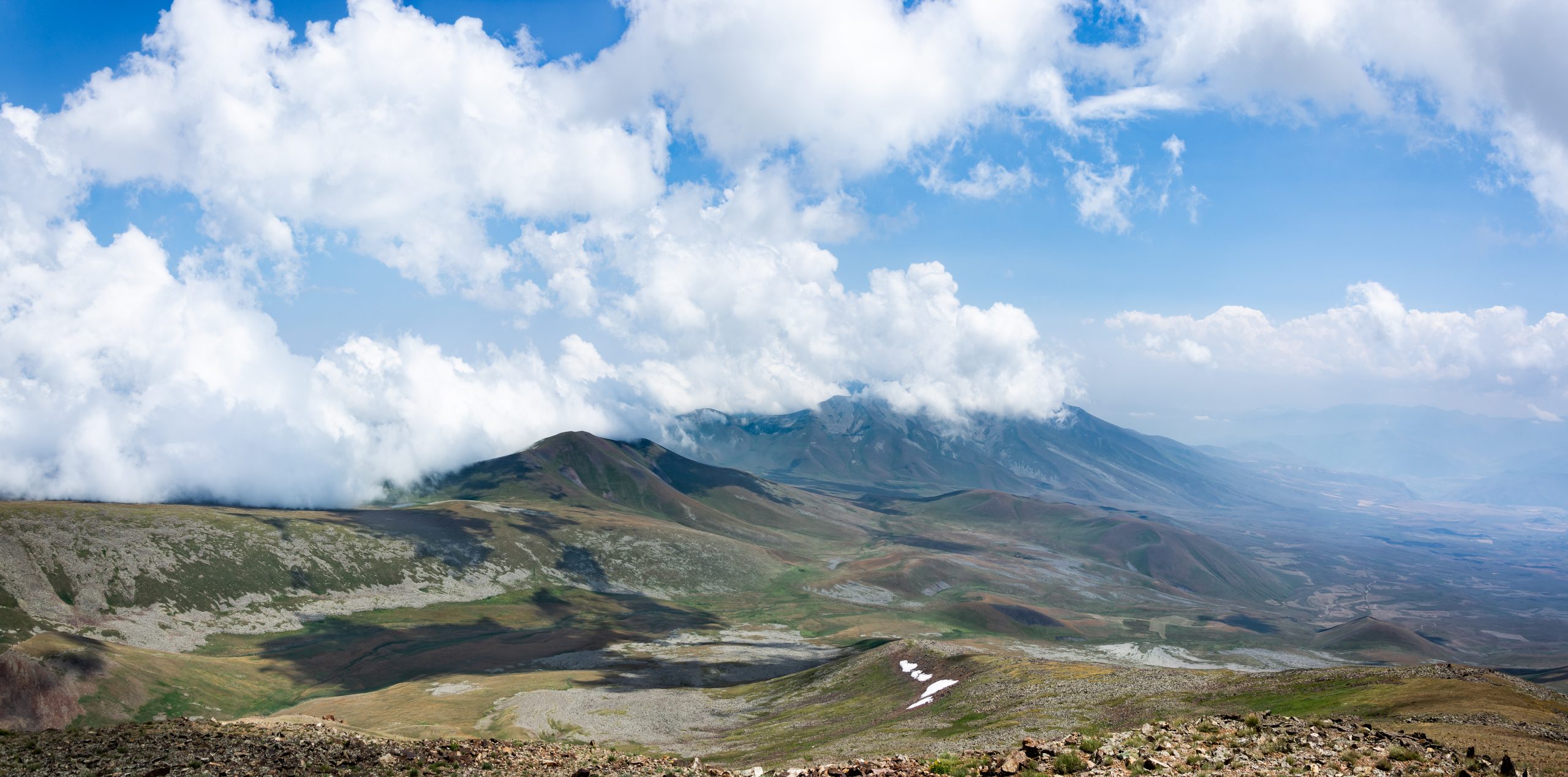 The landscape of Syunik province from Mt. Tsghuk. Photo: Avetis Keshishyan/ Shutterstock.com
Azerbaijan army violated the Armenian border in Syunik
On May 12, the Azerbaijani armed forces crossed the border in the area of ​​Sev Lich (Black Lake), advancing 3.5 kilometres into the internationally recognised territory of Armenia. Armenian Prime minister Nikol Pashinyan stated that by doing that, Baku is trying to establish control over the lake.
On May 13, the Armenian Defense Ministry reported that the Azerbaijani Armed Forces, "under the pretext of clarifying the borders, undertook another attempt to infiltrate the sovereign territory of Armenia" trying to advance their positions in the Vardenis region (Gegharkunik region) where they were stopped by Armenian Army which demanded that the Azerbaijani troops retreat immediately to their initial positions.
"This is a planned provocation from Azerbaijan. They (Azerbaijani servicemen) have fake maps, which supposedly should confirm that the lake belongs to them, but these are obviously fake documents. The Azerbaijani Armed Forces must return to the positions from which they began to advance," said Pashinyan.
On May 14, following several days of silence, the Ministry of Foreign Affairs of Azerbaijan announced that Azerbaijani border guards were just changing their deployment in the Lachin and Kelbadjar Districts bordering on Armenia.
Meanwhile, on May 13, Armenia asked the Moscow-led Collective Security Treaty Organization (CSTO) to respond to Azerbaijan violating its sovereign territory. "As the situation develops, if necessary, actions will be taken under the provisions of the Collective Security Treaty and the CSTO Charter," responded CSTO in its statement.
On Friday, May 14, Yerevan said that Azerbaijan had failed to fulfil a promise in full to withdraw troops that had crossed the border in a disputed incident and that it had sought Russia's military help. "Yesterday, an agreement was reached that today Azerbaijan's armed forces should leave Armenian territory," the Interfax news agency quoted Armenia's caretaker prime minister, Nikol Pashinyan, as saying at a meeting about the border. "This agreement has been partially fulfilled; there are territories that the Azerbaijanis did indeed leave. But, since the agreement was not fulfilled completely, today I have approached the President of Russia…for military assistance," he added.
The prolonged presence of Azerbaijani forces on Armenian territory sparked a wave of contempt abroad. French President Emmanuel Macron posted in Armenian to demand the withdrawal of Azerbaijani forces from Armenian territory. "Azerbaijani armed forces have crossed into Armenian territory. They must be withdrawn immediately. I tell the Armenian people once again that France stands in solidarity with you and will continue to do so," Macron said in a Facebook post.
Also, United States Congresswoman Jackie Speier has called on Secretary of State Anthony Blinken to pressure Azerbaijan to pull back its troops from Armenian territory. "Azerbaijan's actions are an invasion of Armenian territory & threaten regional stability. I call on @SecBlinken to condemn Azerbaijan's violation of Armenia's sovereignty and pressure Azerbaijan to withdraw its forces immediately," Speier tweeted.
Armenian-Azerbaijani talks on the situation in Syunik held on May 15 failed to yield any results, and Azerbaijani forces remained in their positions.
Sources:
Caucasian Knot, "Переговоры по ситуации в Сюнике прошли безрезультатно (Negotiations on the situation in Syunik were unsuccessful)", https://www.kavkaz-uzel.eu/articles/363935/,
Caucasian Knot, "Baku explains the situation on the border with Armenia by redeployment of armed forces", https://www.eng.kavkaz-uzel.eu/articles/55537/
GHAZANCHYAN Siranush, Armradio.am, "Azerbaijani forces must be withdrawn: Macron posts in Armenian",https://en.armradio.am/2021/05/14/azerbaijani-forces-must-be-withdrawn-macron-posts-in-armenian/
BNE Intellinews, "Armenia asks Moscow-led CSTO to respond to Azerbaijan's 'provocative troop incursions'", https://www.intellinews.com/armenia-asks-moscow-led-csto-to-respond-to-azerbaijan-s-provocative-troop-incursions-210532/
Armenpress.am, "Azeri invasion of Armenia threatens regional stability – United States Congresswoman Jackie Speier", https://armenpress.am/eng/news/1052432.html
JAM News, "Armenia asks for regional help following escalation of border tensions", https://jam-news.net/armenia-asks-for-regional-help-following-escalation-of-border-tensions/
AVETISYAN Ani, OC Media, "Armenia reports Azerbaijani troops crossed border", https://oc-media.org/armenia-reports-azerbaijani-troops-crossed-border/
Reuters, "Armenia says Azerbaijan fails to fully withdraw after border incident", https://www.reuters.com/world/putin-says-armenia-azerbaijan-ceasefire-must-be-observed-2021-05-14/
Kocharyan forms elections alliance with ARF and Reviving Armenia Party
Armenia's second President Robert Kocharyan will participate in the elections in an alliance with two parties – the "Armenian Revolutionary Federation (ARF)", also known as "Dashnaktsutyun", and the recently established "Reviving Armenia," which unites almost all Mayors of the Syunik region and is led by the former governor of Syunik.
Kocharyan said "professionalism, experience, diligence, discipline and love for the country" will be the guarantee for their success. He promised that the creation of tens of thousands of new jobs every year will be a priority. Everything will be done for the development of small and medium businesses". He pledged a science-based economy and developed agriculture and noted that drastic improvement of the quality of life of all citizens will become a priority.
The signing ceremony was followed by a rally at Freedom Square in Yerevan. According to an estimate by the civil rights watchdog Union of Informed Citizens, this inaugural event drew a crowd of approximately 7900, some waving the flags of Armenia, Artsakh and the ARF.
As Benyamin Pogoshyan explained for Commonspace.eu "Kocharyan has always enjoyed close relations with ARF", adding that he freed their jailed members immediately after his election as President of Armenia in 1998. ARF was also part of the government during his two presidential terms. As for the "Reviving Armenia", the expert believes its key goal is "to prevent the economic and later possible political influence of Azerbaijan and Turkey in the Syunik region if communication routes are opened to connect Azerbaijan with the Nakhijevan Autonomous Republic via the Syunik".
Two Syrian mercenaries sentenced to life in prison
A court of general jurisdiction in Armenia's Syunik has on May 4 sentenced the two Syrian mercenaries captured during the Nagorno Karabakh war to life in prison.
Syrian nationals Yusuf Alaabet al-Hajji and Mehrab Muhammad Al-Shkheir were charged s under Article 217, Part 3, Clause 1 (terrorism committed by an organised group), Article 389 (international terrorism), Article 390, Part 1, Clause 1 (Serious breach of international humanitarian law during armed conflicts, murder), Article 390, Part 3, Clause 1 (assault on the civilian population or individual civilians) Article c, Part 3 (participation of a mercenary in armed conflicts or military actions).
The trial prosecutors said the Syrians underwent military training at a camp in northern Syria in June-September 2020 before being transported to Azerbaijan via Turkey. In addition to a fixed wage of $2,000, the recruiters also promised to pay $100 for every Armenian killed by them, according to the prosecutors.
Both men admitted being mercenaries in their testimonies shown on Armenian television late last year. Armenian officials portrayed that as further proof that thousands of Syrians fought in Karabakh on Azerbaijan's side for money.
As azatutyun.am reminds, the Armenian claims were backed by France and, implicitly, Russia.
Sources:
For additional information see:
MEJLUMYAN Ani, Eurasianet.org, "Armenia convicts two Syrians for fighting for Azerbaijan", https://eurasianet.org/armenia-convicts-two-syrians-for-fighting-for-azerbaijan
The Republican Party of Armenia and the Homeland Party formed an electoral alliance, "I Have the Honor"
Ex-President Serj Sargsyan and former Chief of National Security Service Artur Vanetsyan signed a memorandum on the new alliance on May 15. The memorandum of understanding signed between the parties heavily lambasts the incumbent government and states that the "Armenian statehood is at stake".
Sargsyan says the signing of the memorandum will launch the "work of honour" in this phase, which is "the removal through the opposition's victory in the upcoming elections of the government that failed state administration.
During the ceremony, it was noted that Artur Vanetsyan was nominated for the post of Prime Minister from the "I have the Honor" bloc.
Sources:
Armenpress.am, "Republicans, Homeland Party join forces for snap election", https://armenpress.am/eng/news/1052424/
HOVHANNISYAN Alina, Arminfo.info, "RPA and `Homeland` signed a memorandum on the formation of the "have the Honor bloc", https://arminfo.info/full_news.php?id=62660&lang=3
Latvian parliament recognised the Armenian genocide
Members of Latvia's Saeima (parliament) passed on May 5 a declaration on the recognition and condemnation of the Armenian Genocide in the Ottoman Empire. Altogether 58 PMs out of 100 supported the move.
As the press service of Saeima noted, the document resulted from a discussion between historians. According to the press service for the Latvian parliament, the country condemns all crimes against humanity and considers itself obliged to recognise such crimes in order to prevent their recurrence.
The recognition of the Armenian Genocide cannot have any legal consequences, Latvia's Saeima points out. However, the declaration of Latvia's Saeima "is of great importance for the Armenian people," Tigran Mkrtchyan, Armenian Ambassador to Latvia, Lithuania, and Estonia, emphasises on Facebook.
Sources:
Caucasian Knot, "Latvia's parliament recognises Armenian, Genocide", https://www.eng.kavkaz-uzel.eu/articles/55463/
Asbarez.com, "Latvia's Parliament Recognises Armenian Genocide", https://asbarez.com/202319/latvias-parliament-recognizes-armenian-genocide/
Armenia's parliament dissolved
Armenia's parliament failed to elect a prime minister for the second time on May 10, triggering its own dissolution in a final move toward the early elections next month.
The procedure for electing, or rather, non-electing, the prime minister was formal – it was announced in advance that early parliamentary elections would be held on June 20 following the agreement between the ruling bloc and two opposition parties to hold early elections in order to overcome the political crisis in the country.
The parliament failed to elect the only candidate for the prime ministerial position, Nikol Pashinyan, for the first time on May 3.
Armenian Prime Minister Nikol Pashinian, who was swept to power in pro-democracy protests in 2018, resigned last month to run in an early election after facing criticism over his handling of last year's conflict in Nagorno-Karabakh.
Sources:
JAM News, "Armenian parliament dissolved to allow early elections", https://jam-news.net/armenian-parliament-dissolved-to-allow-early-elections/
RFE/RL, "Armenia's Parliament Dissolves In Final Step Toward Early Elections", https://www.rferl.org/a/armenia-parliament-dissolves-early-elections-pashinian/31248239.html
Georgian and Azerbaijani foreign ministers discussed David Gareji
On May 5, 2021, the Minister of Foreign Affairs of the Republic of Azerbaijan Jeyhun Bayramov met with the Deputy Prime Minister and Minister of Foreign Affairs of Georgia David Zalkaliani in Baku.
Azerbaijani Foreign Minister Jeyhun Bayramov discussed the delimitation and demarcation of the Georgian-Azerbaijani state border with his Georgian counterpart David Zalkaliani, according to the information disseminated by Georgian foreign ministry, APA's bureau in Georgia reports.
The issue of Georgia-Azerbaijan border delimitation was brought to the forefront in October 2020, following the detention of two former state experts Iveri Melashvili and Natalia Ilychova, in the controversial "Cartographer's Case" investigation over attempts of land-ceeding to Azerbaijan. The matter also came into a sharp focus in April 2019, when Azerbaijani border guards restricted access to the parts of the David Gareji Monastery.
Both sides are ready to continue delimitation talks to decide the "problematic topics" as soon as possible, the Georgian foreign minister stated, referring to the parts of the revered monastery which are located on the undefined boundaries of the Georgia-Azerbaijani border area.
According to the Ministry, during the meeting, the possibility of continuing the work of the commission, which was suspended due to the pandemic, was noted. They discussed regional security, strategic partnership, including the development of cooperation in economic, humanitarian, cultural, tourism, and other and several significant issues, including future cooperation.
Nineteen Armenians killed in Azerbaijani captivity, claim lawyers
Lawyers representing a group of Armenian prisoners of war and other captives have claimed on May 3, that 19 of them have been killed while in Azerbaijani captivity, sending complaints to the European Court of Human Rights (ECHR).
Among alleged victims, seven were military, and the other 12 were civilians, reports Artak Zeinalyan, who represents the interests of Armenian citizens at the Strasbourg Court. He added that most of the people on the list were not among the captives that Azerbaijan has acknowledged holding.
The ECHR has applied interim measures on Azerbaijan, ordering them to protect the rights of 188 people allegedly being held captive and calling on Baku to "provide specific information" on those they are holding captive "including the conditions of their detention, any medical examinations they have undergone and details of the measures that have been taken or are planned to be taken to repatriate them".
The Court has also noted the Azerbaijani Government's "failure to respect the time limits set by the Court for the submission of information on the individuals concerned and the rather general and limited information provided by them".
Sources:
Caucasian Knot, "Armenian human rights defenders mention names of 19 people killed in captivity", https://www.eng.kavkaz-uzel.eu/articles/55433/
AVETISYAN Ani, OC Media, "Nineteen Armenians 'killed in Azerbaijani captivity", https://oc-media.org/nineteen-armenians-killed-in-azerbaijani-captivity/
North Caucasus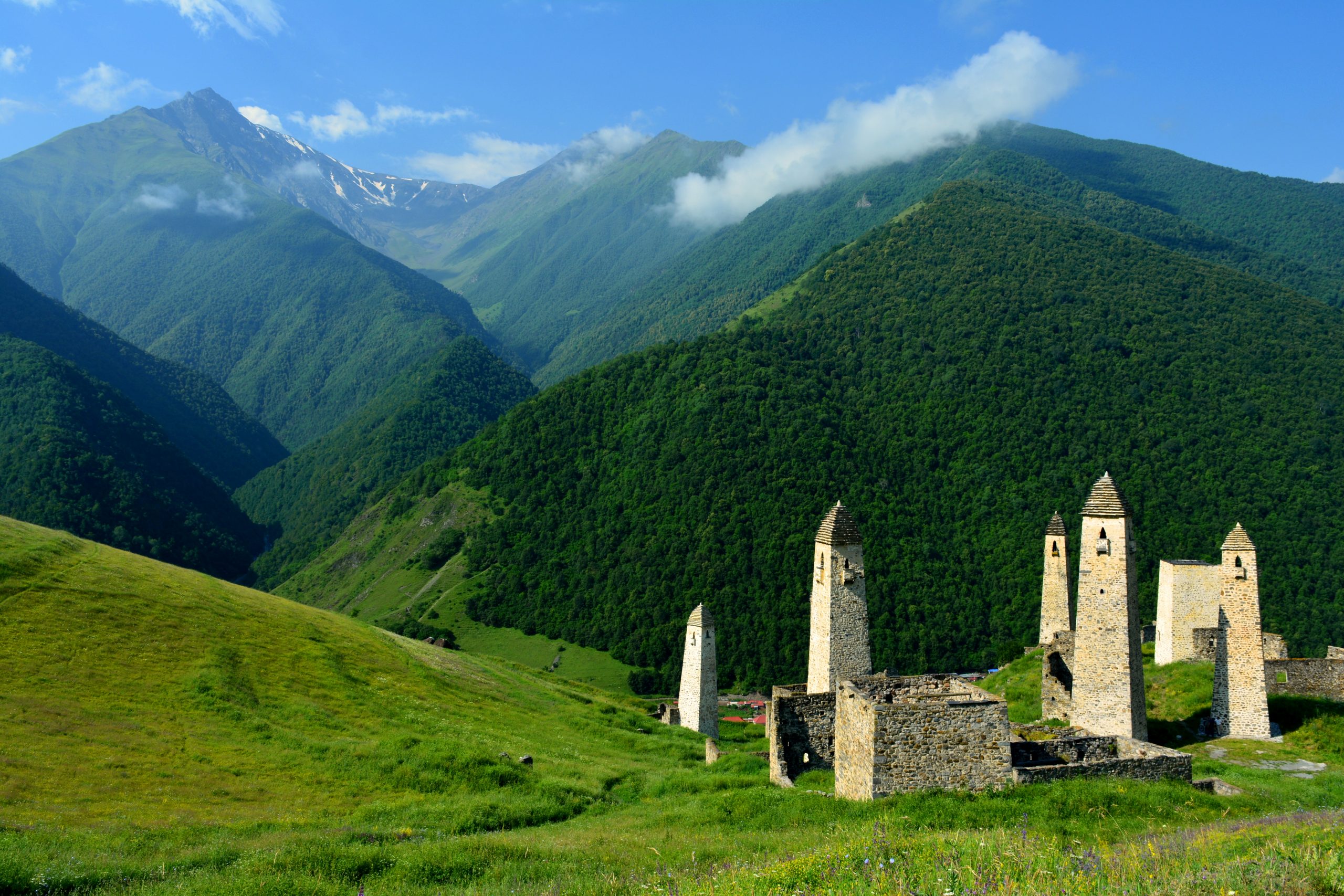 Ingushetia, Russian Federation. Photo: Aleksandr_1411/ Shutterstock.com
Ingush Council of Teips protests construction of suggested tank training ground
Members of the Council of Teips (Family Clans) of Ingushetia have addressed Sergey Shoigu, Russia's Defence Minister, with a request not to place a new military training ground in the territory of the republic.
Council cited three main objections to the initiative. "First, and most importantly, Ingushetia is the most land-poor region of Russia, where the population density is incredibly high. Secondly, the territory on which the military training ground is supposed to be built is literally dotted with architectural and archaeological monuments. Thirdly, pastures and arable lands are allotted for the military training ground. For the republic which is experiencing an acute shortage of land, the allotment of a large area for such project would result in a significant economic loss," reads the statement.
The construction was agreed on back in 2018 during the tenure of the former head of Ingushetia Yanus Bek Yevkurov. The new leadership under Mahmud-Ali Kalimatov continues considering the project despite many objections from local residents and archaeologists.