Strategic Analysis Caucasus Brief
Bi-weekly review (26. 9. – 10. 10. 2022)
Tomáš Baranec
Armenia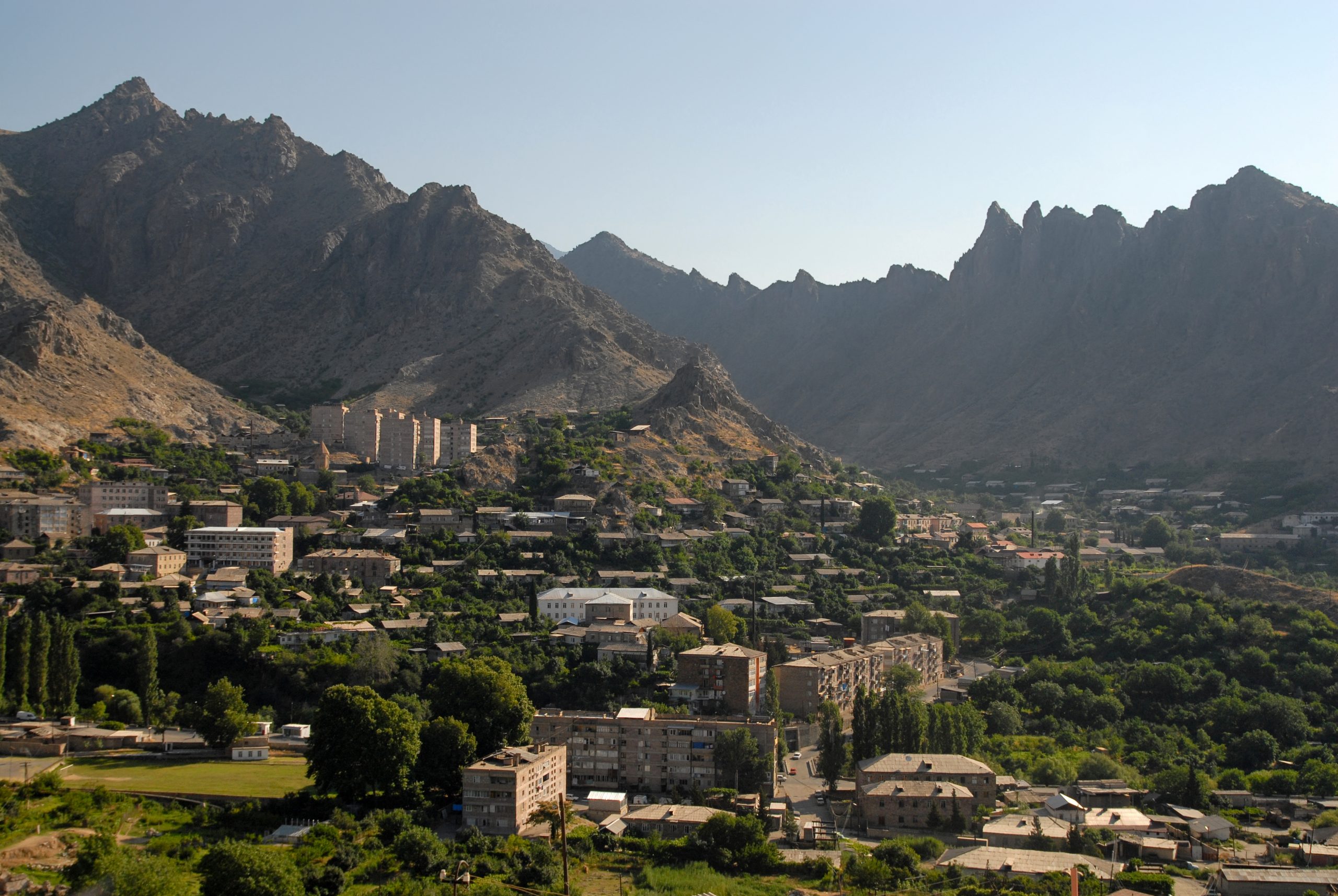 Meghri Town, Armenia. Photo: Kiril Skorobogatko/Shutterstock
Armenia and Azerbaijan agree to the EU mission on the border
Armenia and Azerbaijan have agreed to a civilian EU mission alongside their border, where the worst fighting between the two countries since 2020 killed more than 200 people last month, according to the European Council. As Al Jazeera informed, the mission that will start by the end of this month aims to help delineate the border between the two countries for a maximum of two months.
The agreement was reached after Azerbaijani President Ilham Aliyev, Armenian Prime Minister Nikol Pashinyan, French President Emmanuel Macron, and European Council President Charles Michel met in Prague on October 6, on the margins of the first gathering of the European Political Community.
"Armenia and Azerbaijan confirmed their commitment to the Charter of the United Nations and the Alma Ata 1991 Declaration through which both recognise each other's territorial integrity and sovereignty," the European Council said in a statement.
The civilian European Union mission will start in October for a maximum of two months. "This mission aims to build confidence and, through its reports, to contribute to the border commissions," the Council said.
Deutsche Welle writes that EU involvement is a further setback for Russian domination, especially considering the parallel historical meeting between Pashinyan and Turkish President Recep Tayyip Erdogan in Prague.
The Armenian premier, Pashinyan, met Turkish President Erdogan in Prague
On the evening of October 6, a meeting between the Prime Minister of Armenia and the President of Turkey took place in Prague at the summit of the European Political Community. This was the first meeting between the leaders of the two countries since the beginning of the process of normalisation of Armenian-Turkish relations.
As JAM News reports, there is not much information about the first meeting between the leaders of Armenia and Turkey. The official press service of the Armenian government says that Pashinyan and Erdogan discussed not only steps to normalise Armenian-Turkish relations but also regional processes.
Sources:
JAM News, "Pashinyan-Erdogan first meeting: 'Both stressed the importance of direct contacts'", https://jam-news.net/pashinyan-erdogan-first-meeting-both-stressed-the-importance-of-direct-contacts/
Armenia to boost its military spending and diversify suppliers
Armenia has announced that it is increasing its defence budget by nearly 50 per cent two years after its defeat in the war with Azerbaijan, as Baku continues to apply military pressure, reports Eurasianet.org.
The 2023 military budget will be 501 billion drams (over 1.27 billion EUR), according to a draft budget presented by the government at a September 29 cabinet meeting. The Armenian government has been under immense public pressure to significantly strengthen the military and rearm the country following the 2020 war defeat to Azerbaijan. It has been increasing defence spending steadily since then; its defence budget has grown from $669 million in 2020 to $678 million in 2021 to $754 million in 2022. Meanwhile, Azerbaijan has announced that it plans to increase its military spending to $2.8 billion by 2025, up from $2.2 billion in 2020 and $2.6 billion in 2022.
Meanwhile, Armenian PM Nikol Pashinyan spoke about the dire procurement situation in his country. "There are cases when hundreds of millions of dollars have been paid, but the supply of weapons to Armenia is not fulfilled, including by allied countries," the Prime Minister of Armenia stated at a government meeting, as cited by JAM News.
Nikol Pashinyan did not specify which ally he was talking about. However, it is no secret that Russia is Armenia's strategic ally and the leading weapons supplier. The prime minister said that Azerbaijan "has some success" in relations with these same allies and is trying to prevent supplying weapons to Armenia. Continuing the topic, Deputy Speaker of the Parliament Ruben Rubinyan stated that the Prime Minister's facts indicate a need to revise "the security architecture that we have developed over thirty years."
In early October, local and world media informed India would supply Armenia with a large consignment of weapons and ammunition worth almost 25 million EUR. It is noted that relevant contracts were signed between the two countries governments in early September. The cost of the contracts was not disclosed. However, according to the English-language newspaper, we can talk about 20 billion rupees, over 250 million in EUR terms. The sources of the publication say that the order includes the first-ever export of locally manufactured Pinaka multiple launch rocket systems (MLRS). As part of the deal, India will also supply Armenia with anti-tank missiles and many other munitions.
The Indian Army has recently placed orders for six additional regimental sets of these systems. It is testing extended-range missiles for these launchers. This is not the first case of Indian arms exports to Armenia. In 2020, New Delhi delivered four Swathi counter-battery radars to Yerevan for 41 million EUR.
Sources:
MEJLUMYAN Ani, Eurasianet.org, "Armenia promises a big boost in military spending", https://eurasianet.org/armenia-promises-big-boost-in-military-spending
JAM News," 'Our ally isn't fulfilling its obligation to supply weapons' – Prime Minister of Armenia", https://jam-news.net/our-ally-isnt-fulfilling-its-obligations-to-supply-weapons-prime-minister-of-armenia/
CaucasusWatch.ge, "India to Supply Armenia with Large Batch of Weapons", https://caucasuswatch.de/news/6088.html
Azerbaijan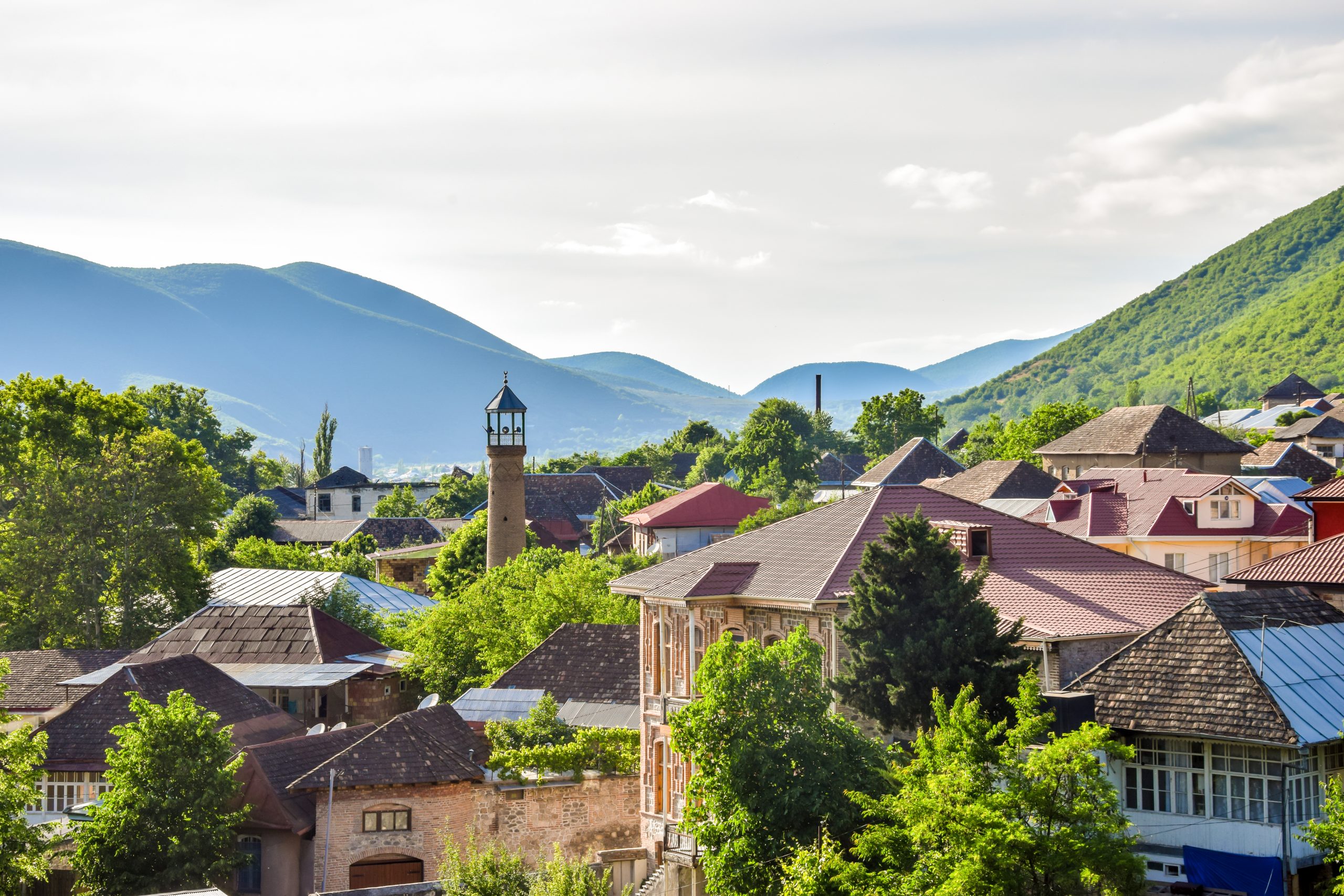 Panoramic view of Sheki, Azerbaijan. Photo: Tenkl/ Shutterstock
Evidence emerges of Azerbaijani executions of captive Armenian soldiers
Video evidence has emerged of Azerbaijani soldiers executing several Armenian soldiers who had been taken captive. The video was released on Telegram channels on the morning of October 2. It depicted a group of Azerbaijani soldiers shooting a group of unarmed Armenian soldiers. One of the Azerbaijanis in the video is heard shouting, "Stop! Do not shoot!" but the shooting continued.
The office of Armenia's human rights ombudsman said it had verified the video's authenticity and that it was filmed during a large-scale Azerbaijani attack in mid-September. The video was the latest in a stream of evidence of atrocities committed in the recent fighting. In a video released on September 16, the body of a dead female Armenian service member was stripped and mutilated. Armenian officials said she also had been killed during the mid-September fighting. Other evidence of extrajudicial killings also has emerged: days after Azerbaijani sources released video of their soldiers giving first aid to a captured Armenian soldier, that soldier's body was handed over to the Armenian side.
The General Prosecutor's Office of Azerbaijan issued a statement noting that the video is being carefully studied and the country's military prosecutor's office is investigating. The official representative of the Azerbaijani Foreign Ministry, Leyla Abdullayeva, commented on Armenia's accusation of war crimes. "Azerbaijan issued an official statement on the videos posted on social networks and accusations of war crimes made by the Armenian Foreign Ministry against Azerbaijan, and our position was brought to the attention of Armenia." She recalled that some time ago, the military prosecutor's office of Azerbaijan made a statement about the start of a comprehensive investigation of videos distributed on social networks. "I would like to emphasise that this investigation was launched not in response to any calls but precisely within the framework of Azerbaijan's invariable serious attitude towards its international obligations".
Several Western countries have reacted with apparent horror at footage showing the summary execution of Armenian prisoners of war. US State Department spokesperson Ned Price wrote that the United States was "disturbed by recent reports of Azerbaijani soldiers executing unarmed Armenian prisoners. We call for a full and impartial investigation. Those responsible for any atrocities must be held to account."
In a somewhat uncommon criticism of the Azerbaijani authorities, the British Embassy in Azerbaijan also said they were "horrified" by the footage. "The British Embassy is horrified by a video showing captured Armenian soldiers being shot by Azerbaijani forces. We welcome the announcement by the Azerbaijani Prosecutor General's Office of their commitment to investigate the video comprehensively. We expect the outcome of the investigations to be made public. We expect all allegations of mistreatment, abuse and summary killings to be fully investigated by the appropriate authorities," their statement read.
The French embassy to Azerbaijan said, "the videos of the Azerbaijani military executions of Armenian prisoners are deeply shocking." Commenting on the issue, Russian Foreign Ministry spokesperson Maria Zakharova called on "the authorities of Azerbaijan and Armenia to immediately conduct a comprehensive and in-depth analysis of these videos, including for signs of war crimes." "If the facts are confirmed, all the culprits should be brought to justice to the full extent of the law", Kommersant quoted her as saying.
Turkey and Israel, which unequivocally supported Azerbaijan during and after the Second Nagorno-Karabakh War, did not comment on the footage. On the contrary, on October 3, Israel's Defence Minister paid an official visit to Baku, while the Turkish Defence Minister came to Azerbaijan the following day.
Abdullayeva, in her response, accused the West of hypocrisy. "As for the calls of some Western states, these people have never made calls to investigate the numerous war crimes that Armenia committed in front of the eyes of the world community during the thirty years of occupation of the territories of Azerbaijan, nor during the 44-day war in 2020".
"Why are Armenian-made mines ruining the lives of civilians on the territory of Azerbaijan still ignored today? Or is the laying of mines on the territory of another state during peace not considered a war crime? Responsibility for the death of about 250 people, the vast majority of whom are civilians, clearly lies with the military-political leadership of Armenia. However, no one has yet been held accountable in Armenia for the numerous war crimes and crimes against humanity committed since the early 1990s and today."
Sources:
KUCERA Joshua, MEJLUMYAN Ani, NATIQQIZI Ulkar, Eurasianet.org, "Evidence emerges of Azerbaijani executions of Armenian captives", https://eurasianet.org/evidence-emerges-of-azerbaijani-executions-of-armenian-captives
AGHAYEV Ismi, OC Media, "Western countries express horror at Azerbaijan POW execution video", https://oc-media.org/western-countries-express-horror-at-azerbaijan-pow-execution-video/
JAM News,"What else is treason?' Azerbaijan discusses video of the execution of captured soldiers", https://jam-news.net/what-else-is-treason-azerbaijan-discusses-video-of-execution-of-captured-soldiers/
Traffic along the new Nagorno-Karabakh-Armenia road launched under peacemakers' supervision
Russian militaries have been deployed along the new route running from Nagorno-Karabakh to Armenia, opened after the transfer of three settlements in the Lachin Corridor under Azerbaijan's control. The "Caucasian Knot" has reported that on August 29, Nagorno-Karabakh's Security Council decided to start transport traffic with Armenia along the new route from 8:00 pm on August 30.
The traffic on the new road connecting Nagorno-Karabakh with Armenia is open, the "News-Armenia" reported late at night, citing a report by the "Artsakh Television". Russian peacemakers are stationed along the new road; and traffic policemen of the Nagorno-Karabakh's Ministry of Internal Affairs (MIA) are also on reinforced duty service there, the "News-Armenia" has added.
Sources:
Caucasian Knot, "Traffic along new Nagorno-Karabakh-Armenia road launched under peacemakers' supervision", https://www.eng.kavkaz-uzel.eu/articles/61175/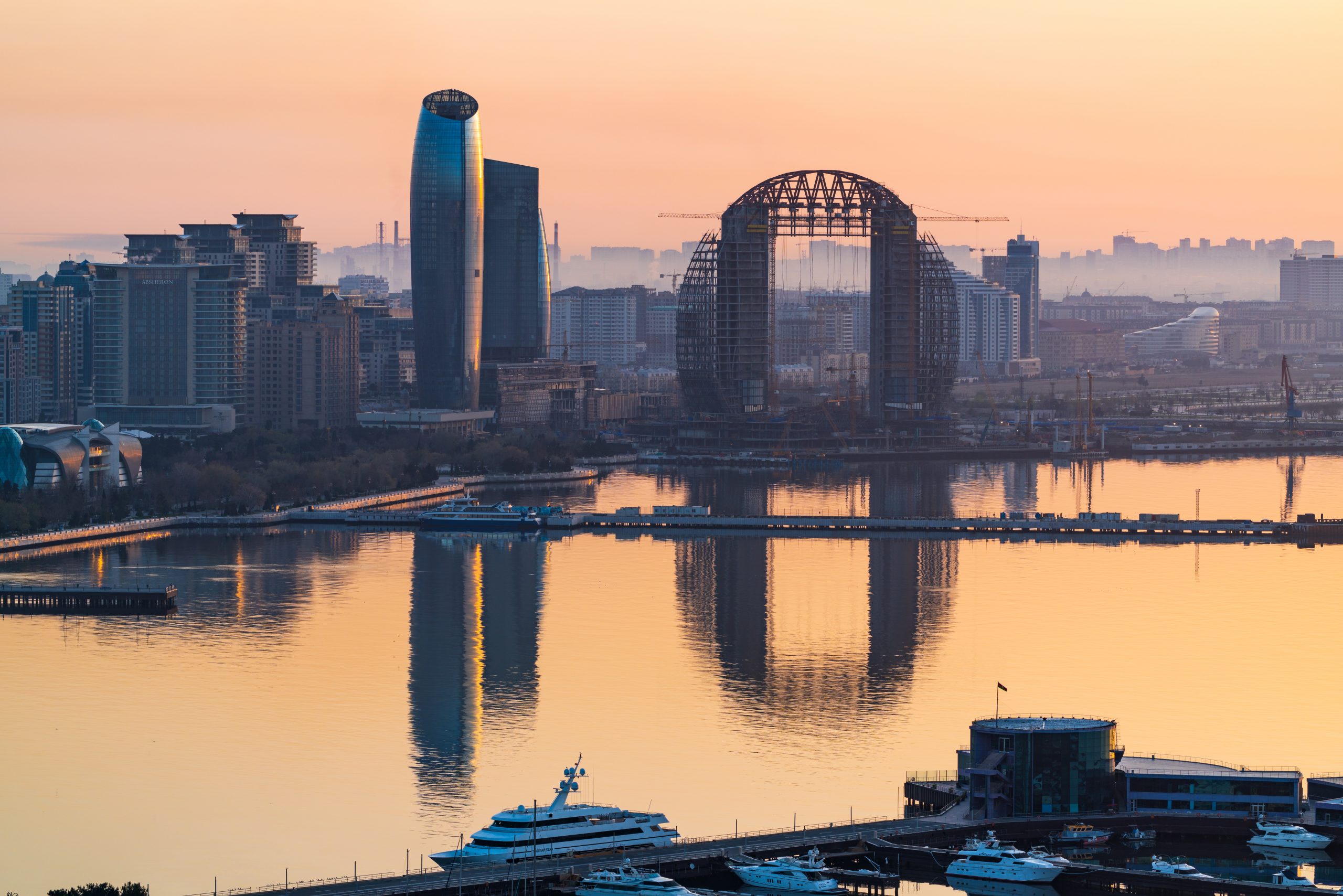 Baku, Azerbaijan. Photo: Milosz Maslanka/Shutterstock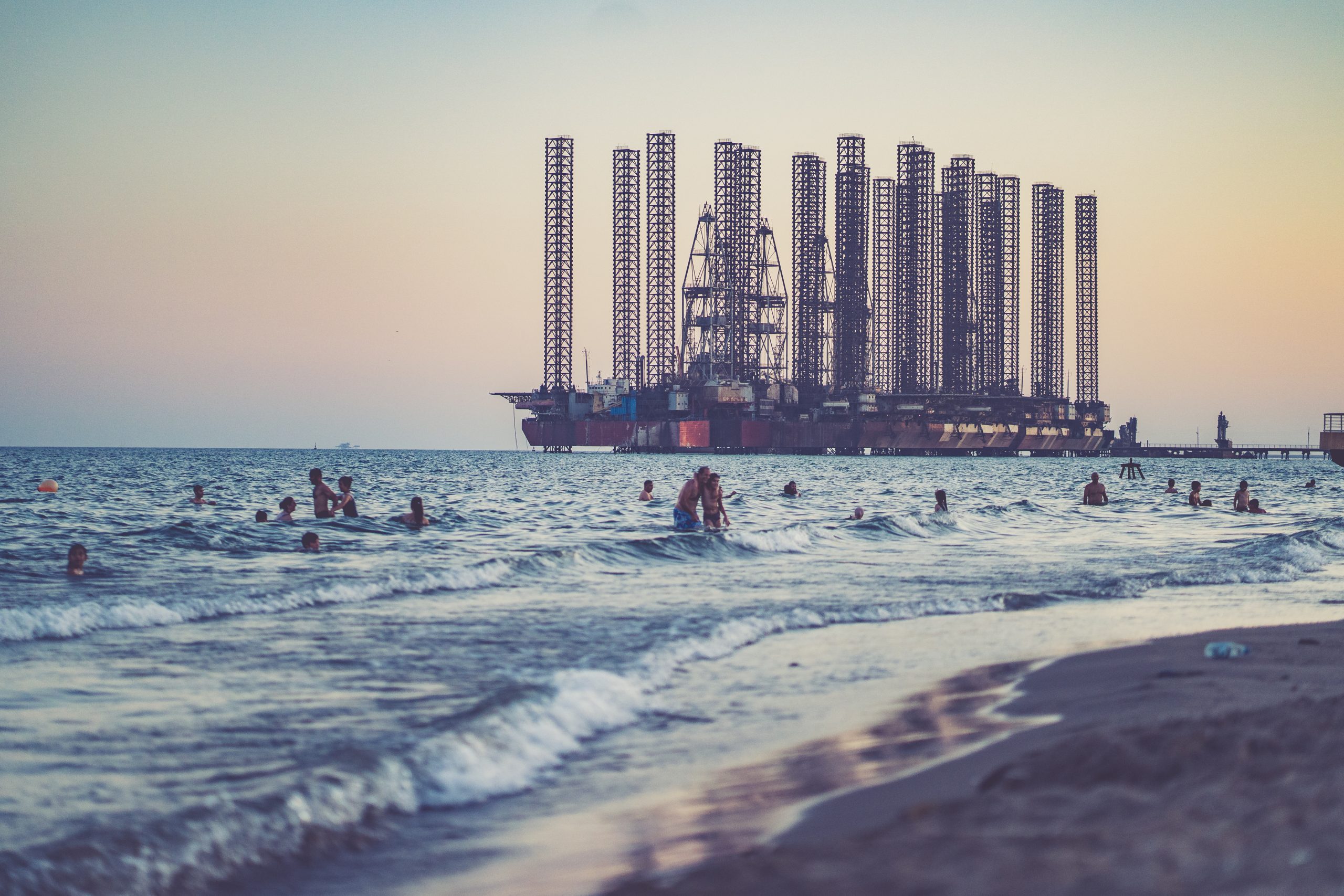 Beach in Baku, Azerbaijan. Photo: illpaxphotomatic/ Shutterstock
Georgia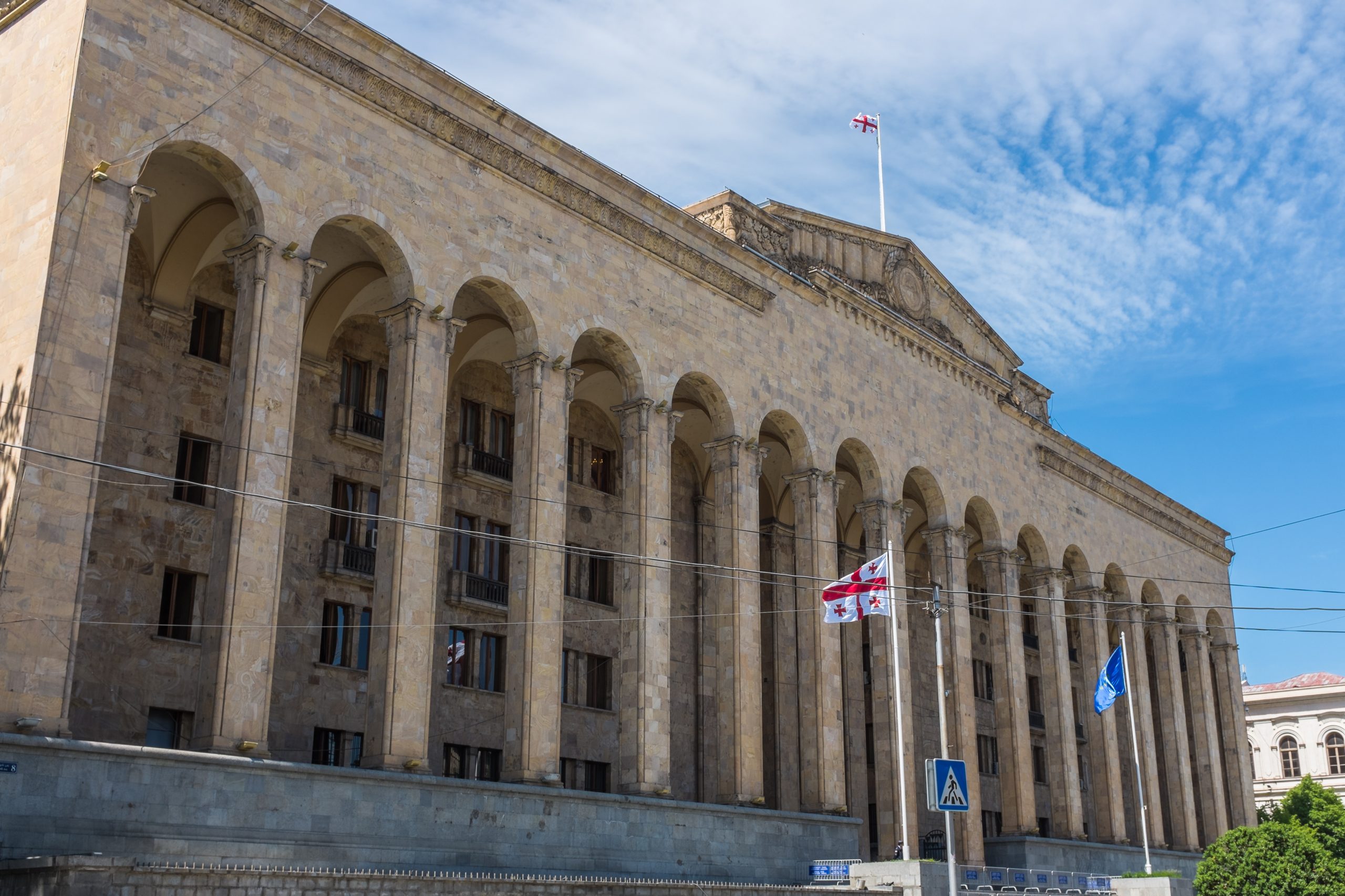 Belarus' Lukashenko visits Abkhazia
On September 28, de facto Abkhazian president Aslan Bzhania hosted the authoritarian leader of Belarus, Alexander Lukashenko, at the "state country house" of Pitsunda (Georgian: Bichvinta). This is Lukashenka's first visit to de facto Abkhazia while in office. His last official visit to Tbilisi took place in March 2018. According to Bzhania, Lukashenko "is a long-awaited and very desirable guest for Abkhazia." The Abkhaz leader added that at the CIS summit in January 1996, Lukashenka came out against Abkhazia's post-war economic blockade. "You said that the isolation of Abkhazia, an economic blockade is a wrong decision. Abkhazia knows about this and appreciates it. Good human relations connect us. We are happy with your visit," said Bzhania.
Bzhania said he was sure that Lukashenko's visit would give a new impetus to "the relations between the peoples of the two countries." "We will definitely make it the same as in the good Soviet times. Welcome to Abkhazia," Bzhania addressed Lukashenko.
On the other hand, Alexander Lukashenko thanked Bzhania for her warm words. "Nostalgia never leaves us. I was in this holy land in the past, probably 25-27 years ago. Naturally, not as a president, one can say as an ordinary person, a member of parliament. Yesterday we discussed the problems of Abkhazia with our elder brother, Vladimir Vladimirovich Putin. We discussed these problems for a long time, until nightfall, and we concluded that Abkhazia could not be abandoned. We must help it so that this prosperous country, the people who live here, live normally," Lukashenko said.
According to him, the visit to Abkhazia is unrelated to any special situation. "We have a normal situation, and we are not worried about geopolitics. We are simple, like you, peaceful, kind, hardworking people, and we want to live in harmony. Economic and trade ties should become the basis of our relations. There is no other way," added Lukashenko.
As civil.ge notes that Belarus does not recognise the independence of occupied Abkhazia or the Tskhinvali region/South Ossetia. Traditionally, it votes against the UN General Assembly resolution, reiterating the right of return for all displaced persons and refugees to Georgia's these separatist regions alongside Russia.
In February 2022, Lukashenka said in an interview with Russian media personality Vladimir Solovyov that he does not rule out recognising the independence of these two regions "as long as I understand and President [Vladimir Putin] tells me there is a need for it." The Georgian Foreign Ministry reacted at the time. The recognition of the Abkhazia and Tskhinvali Region is "not on the agenda."
Minsk was considering in 2009 recognising Abkhazia and Tskhinvali Region after Moscow had done so in the aftermath of the 2008 Russo-Georgian War. Eventually, Lukashenka said he rejected the recognition because Russia refused to share negative consequences, including sanctions expected for Belarus from the West in case of such a decision.
Georgia is extremely concerned by Alexander Lukashenko's visit to Abkhazia on September 28 and demands additional clarification from Minsk. The president of Georgia accused Lukashenko of violating bilateral relations and international law by visiting Abkhazia. Belarus' ambassador to Georgia, Anatoly Lis was summoned to the Georgian foreign ministry. The Georgian foreign ministry accused Lukashenka of violating the state border of Georgia.
"President of the Republic of Belarus Alexander Lukashenko paid a visit to occupied Abkhazia and met with representatives of the occupation regime. The Georgian side is expressing extreme concern about this and has requested additional clarification from the Belarusian side," the foreign ministry said in a statement.
Mukhtarli identifies a top Georgian security official as one of his kidnappers
Azerbaijani journalist Afgan Mukhtarli has identified Giorgi Trapaidze, the head of Georgian counterintelligence, as being personally among his abductors, reported OC Media and JAM News. On September 28, Azerbaijani journalist Mukhtarli asked in a press conference for the suspension of the powers of the Minister of Internal Affairs of Georgia, Vakhtang Gomelauri.
According to the exiled journalist, the Prime Minister must remove Gomelauri from his post until the investigation into Mukhtarli's kidnapping is completed. He also mentioned facts made public by the former high-ranking State Security Service of Georgia (SSG) officer Soso Gogashvili and demanded that specific individuals be named.
"In the first statement in Azerbaijan, I said that Ivanishvili was behind my kidnapping. Kvirikashvili was then the prime minister. I was kidnapped by the criminal police and handed over to the Lagodekhi customs. This would not have happened without the permission of Ivanishvili and Kvirikashvili. The order was given at the highest level," Afgan Mukhtarli said.
Mukhtarli and his lawyer were summoned to the Prosecutor General's Office, where Gogashvili's testimony was concealed from him. He intends to stay in Georgia until his case is opened. "We were told that the case is not closed at this stage, and we cannot tell you Gogashvili's testimony. This is a lie – I found the case exactly at the stage at which I left it. They haven't done anything at all," Mukhtarli told reporters.
On October 1, Nodar Meladzis Shabati, an investigative show on TV channel Pirveli, broke the story that Mukhtarli has identified Trapaidze among his abductors. After showing Mukhtarli images of three officials from the State Security Service (SSG) possibly involved in his kidnapping, Mukhtarli recognised Trapaidze as the driver of the car by which he was taken from Tbilisi.
Mukhtarli, a prominent critic of the Azerbaijani government, disappeared from Tbilisi on May 29 2017, only to resurface in Azerbaijan, where he was charged with smuggling money. Mukhtarli was freed from prison in March 2020 following international pressure. Both Mukhtarli and the former deputy chief of the SSG have pointed the finger at ruling party founder Bidzina Ivanishvili and the current Interior Minister, Vakhtang Gomelauri, Ivanishvili's known confidant and his former personal security chief, for his abduction.
On October 4, Gogashvili, who was a deputy head of the SSG at the time and is currently in pre-trial detention, gave a detailed account of what he described as a state-sanctioned and executed kidnapping of Mukhtarli.
Sources:
KINCHA Shota, OC Media, "Mukhtarli identifies top Georgian security official as one of his kidnappers", https://oc-media.org/mukhtarli-identifies-top-georgian-security-official-as-one-of-his-kidnappers/
JAM News, "Afgan Mukhtarli is asking for a suspension of the Minister of Internal Affairs of Georgia's powers", https://jam-news.net/afgan-mukhtarli-is-asking-for-a-suspension-of-the-minister-of-internal-affairs-of-georgias-powers/
Foreign Ministers of Russia and Separatist Abkhazia Sign Agreement on Dual Citizenship
On September 27, Inal Ardzinba, the de-facto Minister of Foreign Affairs of separatist Abkhazia, and Sergey Lavrov, the Minister of Foreign Affairs of Russia, signed a dual citizenship agreement as Georgia marked 29 years since the fall of Sukhumi.
The document provides for the introduction of a simplified procedure for obtaining Russian citizenship for citizens of Abkhazia. The Abkhaz de facto foreign minister denoted that the agreement will launch a mechanism soon that will allow Abkhazians to obtain Russian citizenship without giving up their Abkhaz passport.
Notably, Ardzinba promised during a meeting of the public council of the Abkhaz foreign affairs establishment in July that Russian President Vladimir Putin would issue a decree to settle the issue "in the near future." "At every stage, I will keep you informed about the progress of the negotiations," he said at the time.
As Civilnet.ge noted, the matter has long been a sticking point in Abkhazia. While many locals hold Russian passports handed out en masse by Moscow to secure control over the occupied territory, a significant portion of the population and leadership look with suspicion to granting Abkhaz "citizenship" to Russians, fearing a takeover of land and other assets.
Sources:
CaucasusWatch.de, "Foreign Ministers of Russia and Separatist Abkhazia Sign Agreement on Dual Citizenship", https://caucasuswatch.de/news/6062.html
Civil.ge, "Sokhumi, Moscow Sign Dual Citizenship Agreement", https://civil.ge/archives/509623