Strategic Analysis Balkan Brief
The first half of February 2023
Petra Bošková, Chiara Mihalčatinová, Victoria Širocká, Barbora Tomanová, Lýdia Chobotová, Laura Ďorďová, Natália Lešňovská, Marianna Dobisová, Ivan Sokolovský, Victoria Valová, Sára Gregová
Bosnia and Herzegovina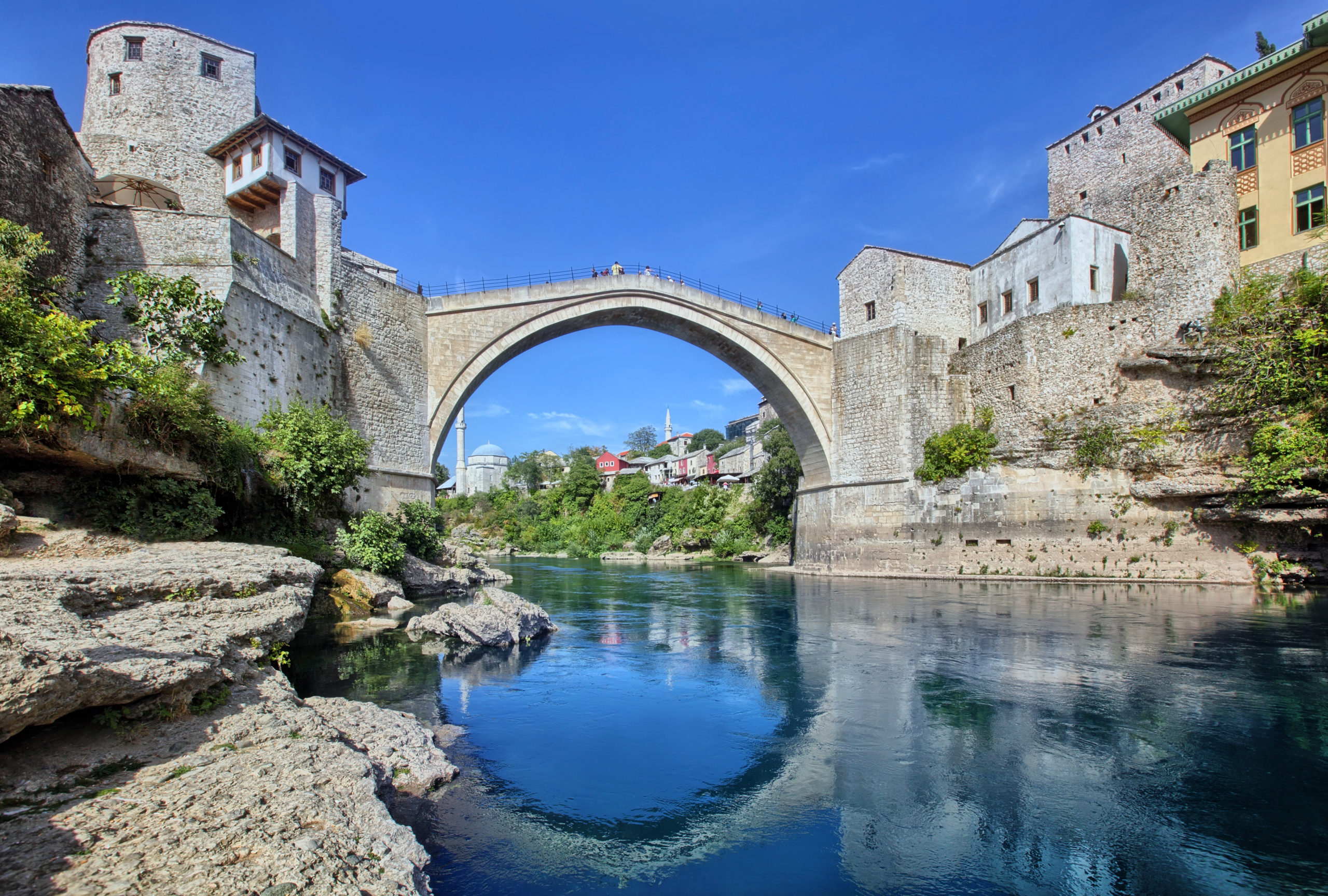 The Old Bridge, Mostar, Bosnia-Herzegovina. Photo: Mikael Dankier/ Shutterstock.com 
Russia threatens Bosnia and Herzegovina over potential NATO Membership 
On the occasion of the Day of Diplomacy in Russia, the Russian ambassador to Sarajevo, Igor Kalabukhov, published a long text on his Facebook profile, threatening Bosnia and Herzegovina over a potential membership in the NATO alliance. In the post, he confirms Bosnia and Herzegovina is a free, independent country that is allowed to join any international/regional organization, union, or alliance, whether it is political, cultural, or economic, once it is what a majority of citizens require. Should they join an organization that might be ,, hostile to Moscow" or whose main aim would be to,, destroy the Russian Federation", Moscow has all rights to ,, defend itself". As he noted, Moscow will not strengthen their defense if Sarajevo will not take any action against Russia or its interests. In fact, the Serb minority in Bosnia has rejected an application for membership in NATO and also refused any sanctions to be taken against Russia or their ally – Belarus.
The ambassador went even further, speculating about the hypothetical deployment of the missiles against Russia to be placed somewhere in Bosnia by either the European Union or Washington. Kalabukhov envisages Bosnia could be forced to do so as a new member of the organization. However, seeking an end of a reassuring note, Kalabukhov does not expect any extreme development in the relations, and nobody will,,push the red button" until they are sure about any ,,vile action to destroy the country".
A potential clash of Bosnia-Russia relations might be the EU's request on the candidate country, Bosnia and Herzegovina, to end the visa-free regime for Russian citizens to enter the country. Brussels expects from Sarajevo full compliance with the EU visa policy. Candidate status was granted to Bosnia and Herzegovina in December 2022, and it is expected that BIH will follow up with the sanctions against Russia. Bosnia and Herzegovina has not implemented sanctions against Russia, nor has taken any steps to boycott their activities in the country, due to the Serb-populated part Republika Srpska, which threatened to veto the introduction of sanctions against Russia.
Government formation in Bosnia's Federation entity remains on hold
Government formation in the Bosniak and Croat-dominated Federation of BiH – Bosnia's largest entity, has remained on hold since October 2022. The main Bosniak party, the Party of Democratic Action, does not support the selection of the prime minister, which creates a blockage. The intervention by the international community's High Representative is necessary because only the High Representative is able to unblock the processes.
Bosnia's state-level government was formed in mid-December 2022, several months after the October general elections. BiH's three major political parties – Alliance of Independent Social Democrats (SNSD), Croatian Democratic Union (HZD) and Social Democratic Party (SDP) – signed an agreement on forming a government. Bosnian political elites considered this agreement a success because BiH has the most complex political system in the world, mainly because of its multiethnicity and complex constitutional structure enshrined in the so-called Dayton Agreement.
However, the state-level coalition split up. The coalition government lost two of its member parties this January. The People's European Alliance and Party for BiH, both from the Federation of Bosnia and Herzegovina, left the coalition in protest while demanding the retraction of the new law on state property adopted by the Republika Srpska, the country's mainly Serb entity, at the end of December last year.
As mentioned, the blockage created by the Party of Democratic Action can be solved by High Representative intervention. However, High Representative intervened before when he used so-called Bonn powers to change the election rules. Many considered this step as controversial and illiberal. The breakthrough also seems unlikely because of the power division in both Houses. One bloc, the Party of Democratic Action and Democratic Front, holds a majority in the House of People, while another bloc, Osmorka, has a majority in the House of Representatives. Both houses have to elect two vice presidents and the president, who then appoints ministers. Therefore, the election of the prime minister will be possible only if the current political coalition breaks down and the new one is formed.
Albania
Who is Albania's "Big Brother"?
In recent months, Albania has struggled to safeguard the personal data of its citizens. First, the Albanian authorities dealt with the misuse of the personal data of hundreds of thousands of Albanian citizens, which appeared online. Earlier this year, the police carried out operation "Fijet". Its objective was to dismantle illegal surveillance cameras spread all over the country. These were erected by organised crime groups to monitor the movement of police and other "gangs". Albania is known for its production of cannabis. Drug gangs discovered that by using cameras and drones, their estates could be controlled much more efficiently than by using guards. As a result, illegal surveillance cameras became widespread in the country. They were instrumental in monitoring police but also rival gangs. In other words, gangs installed CCTV cameras to ensure their assets, safety, and the safety of their families.
The police operation Fijet conducted in mid-January 2023 in the city of Shkodra, where 59 illegally placed cameras were found. The operation continued in Tirana, Pogradec, Korca, Vlora, Fier, Gjirokaster, Durres, and Elbasan. Altogether, some 451 cameras placed on lamp posts, road signs, and buildings were removed by the Albanian police. Surprisingly, the equipment was not secret to the local population. This shows the clear superiority of organised crime groups over the institutions of the state, which fuels concern within the wider international community. The illegal installation of cameras by criminal groups constitutes a breach of Albanian law on the "Protection of personal data". Thus, those responsible for violating the private life of individuals by placing illegal cameras in public areas without the consent of the respective individuals can be punished either by a fine or by being jailed for up to two years. So far, close to 40 individuals have been put under investigation for placing surveillance cameras in public areas illegally.
The illegal installation of cameras is, however, not new to the Balkans. Gangs in Montenegro are famous for installing surveillance cameras to obtain information, too.
Sources
Fjori Sinoruka, BalkanInsight, "Illegal Surveillance Cameras in Albania Fuel Concerns Over Gangs' Power", https://balkaninsight.com/2023/01/30/illegal-surveillance-cameras-in-albania-fuel-concerns-over-gangs-power/
EU-OCS, "More gang surveillance cameras found by Albanian police", https://www.eu-ocs.com/more-gang-surveillance-cameras-found-by-albanian-police/
Politiko, "German media write about operation 'Fijet': Who is the 'Big Brother' of 2.8 million inhabitants in Albania?", https://politiko.al/english/e-tjera/media-gjermane-sh-per-operacionin-fijet-kush-eshte-vellai-i-madh-i-2-i475482
Croatia
Croatian president Milanovic blacklisted by Ukraine's website
Recent pro-Russian comments made by Croatia's President Milanovic that Crimea will never be returned to Ukraine were received with very little understanding from the Ukrainian foreign ministry. Oleg Nikolenko, the spokesman of the Ukrainian Foreign Ministry, wrote on Facebook on January 31 that "we consider the statements of the president of Croatia, who actually questioned the territorial integrity of Ukraine, as unacceptable."
Stating that it is "clear" that Crimea will never be a part of Ukraine again and calling Western support against the Russian invasion by Milanovic "deeply immoral" during his visit to military barracks in Petrinja sparked a lot of controversies not only among the politicians but also on social media. "The list is very dangerous and should be removed immediately. The tension is already high, and it only adds fuel to the fire," former Human Rights Watch official in Ukraine Yulia Gorbunova said. The removal of the list has been requested a number of times by the UN, G7, and EU ambassadors and human rights groups.
During his visit, Milanovic also pointed to the double standards of the West in regard to Kosovo's independence despite Serbia's objections as he drew analogies between breakaway areas of Ukraine and Kosovo.
The Ukrainian Internet database "Mirtvorec" publishes the names and addresses of persons it considers enemies of Ukraine. According to the London Times, it was established in 2014 following a meeting between Ukrainian politician George Tuka and a former member of Ukraine's domestic intelligence service SBU, known only by the pseudonym "Roman Zaitsev", in order to keep track of Ukrainian ex-police officers, ex-soldiers and some political figures that still have pro-Russian views and have either moved away to Eastern Ukraine or Russia.
Croatia's state agency Hina claims that Milanovic ended on the list by saying that "Croatia will not in any way get involved in the Ukraine crisis in case of its escalation and that it will not deploy its troops there". Since taking office in 2020, Zoran Milanovic has been a vocal critic of Western involvement in Ukraine, approaching the positions of Hungarian prime minister Viktor Orbán. His statements about Ukraine not belonging to NATO as well as blaming the EU for inciting a coup in Ukraine in 2014, contradict the official policy of the Croatian government and the pro-European stance of PM Andrej Plenkovic.
Russia has been considering Crimea as a part of its territory ever since its annexation in 2014 after holding a referendum, which was and still is considered illegal by most members of the international community.
Kosovo – Western pressure on the creation of the Association of Serb-majority Municipalities
Back in 2013, Serbia and Kosovo agreed to establish a semi-autonomous Association of Serb-majority municipalities in Kosovo. Kosovo later ratified the agreement, however, with the subsequent change of the government, the actual creation of the Association has never occurred. Later, the Constitutional Court of Kosovo ruled that a mono-ethnic association is against the Constitution, which says that Kosovo is a multi-ethnic society, therefore, it grants certain privileges to non-Albanian ethnicities. Albin Kurti, the current Kosovo PM, has maintained the Court's ruling, stating that such Serb Association would create a mini-state in Kosovo, like Republika Srpska in Bosnia and Herzegovina, and would further divide the country among ethnic lines. Instead of creating a Serb-only association, Kurti has offered greater rights and guarantees to minorities.
Recently, the EU and the US have been adamant that the Association must be created and implemented in Kosovo, as it is a "crucial element for stability", therefore, there have been numerous meetings facilitated by the Western powers to resolve this issue. In January, Kurti somewhat changed his position and laid out several conditions under which the Association could be implemented. The conditions include the Association not being mono-ethnic and only complementary to Kosovar institutions, a termination of illegal activities in Northern Kosovo and the surrender of weapons, and Serbia´s withdrawal of letters asking the remaining five EU member states not to recognize Kosovo. Subsequently, the US guaranteed that the Association would follow the Constitution and not resemble Republika Srpska at all.
On February 8, the US Ambassador to Serbia, Christopher Hill, stated that the Association of Serb-majority Municipalities could be implemented by the summer of this year, even though concrete details about the Association are yet to be revealed. Furthermore, the US stated the Association will be implemented even without Kurti´s government´s approval, as the US believes this Association is needed for further negotiations on the normalisation of relations between Kosovo and Serbia. However, some citizens gathered in Prishtina to protest against the creation of the Association and called for the Kosovo government to protect Kosovo´s sovereignty and not succumb to Western pressure.
Sources:
Tamara Milošević Grbić, EURACTIV, "Agreements regarding Kosovo must be implemented, says US Ambassador to Serbia", https://www.euractiv.com/section/politics/news/agreements-regarding-kosovo-must-be-implemented-says-us-ambassador-to-serbia/
Milica Stojanovic & Xhorxhina Bami, Balkan Insight, "Western Envoys Feel 'Encouraged' by Kosovo, Serbia Visits",https://balkaninsight.com/2023/01/20/western-envoys-feel-encouraged-by-kosovo-serbia-visits
Alice Taylor, EURACTIV, "Kosovo's PM sees no need for ethnic associations, keen to talk minority rights", https://www.euractiv.com/section/politics/news/kosovos-pm-sees-no-need-for-ethnic-associations-keen-to-talk-minority-rights/
Alice Taylor, EURACTIV, "Citizens protest as international pressure for Serb association in Kosovo mounts", https://www.euractiv.com/section/politics/news/citizens-protest-as-international-pressure-for-serb-association-in-kosovo-mounts/
Alice Taylor, EURACTIV, "Kosovo's PM accepts EU, France, Germany backed normalisation plan",https://www.euractiv.com/section/politics/news/kosovos-pm-accepts-eu-france-germany-backed-normalisation-plan/
Kosovo pushes to confiscate unjustified assets
On February 10, the Kosovo parliament passed a law creating the Bureau for the Verification and Confiscation of Unjustified Assets, completing a key election campaign pledge made by the ruling Vetevendosje Movement. "Wealth that is unverifiable is also unjustifiable. Confiscation of such wealth is compensation to the people and contributes to fighting poverty and inequality," Kosovo Prime Minister Albin Kurti wrote on Twitter after the vote.
The Venice Commission's opinion from last year was corroborated by the Democratic Institute of Kosovo (KDI), a branch of Transparency International in Kosovo, which claims that the law does not completely guarantee the Bureau's independence from political interference and that its decision-making processes are constrained.
According to the law, a division with the Prishtina Basic Court that handles only these cases will be created, according to Vullnet Bugaqku, the senior researcher at KDI.
‌"Such a conception of the resolution of these cases only in the Prishtina Basic Court increases the risk that the trials for these cases will last for years and that court proceedings will be prolonged because this court is already extremely burdened with cases even today," Bugaqku said.
He added that, based on Kosovo's current law on courts, the Prishtina Basic Court "does not have the competence to try cases of civil confiscation [which will be under the jurisdiction of this bureau] but only criminal confiscations".
The law will be applied to ill-gotten gains made since February 17, 2008, while the subjects have been performing their duties and/or within ten years of their ceasing to perform those duties.
Sources
Gervalla, X. B., Vyrtyte. (2023, February 10). Kosovo Push to Confiscate Unjustified Assets Raises Concerns. Balkan Insight. https://balkaninsight.com/2023/02/10/kosovo-push-to-confiscate-unjustified-assets-raises-concerns/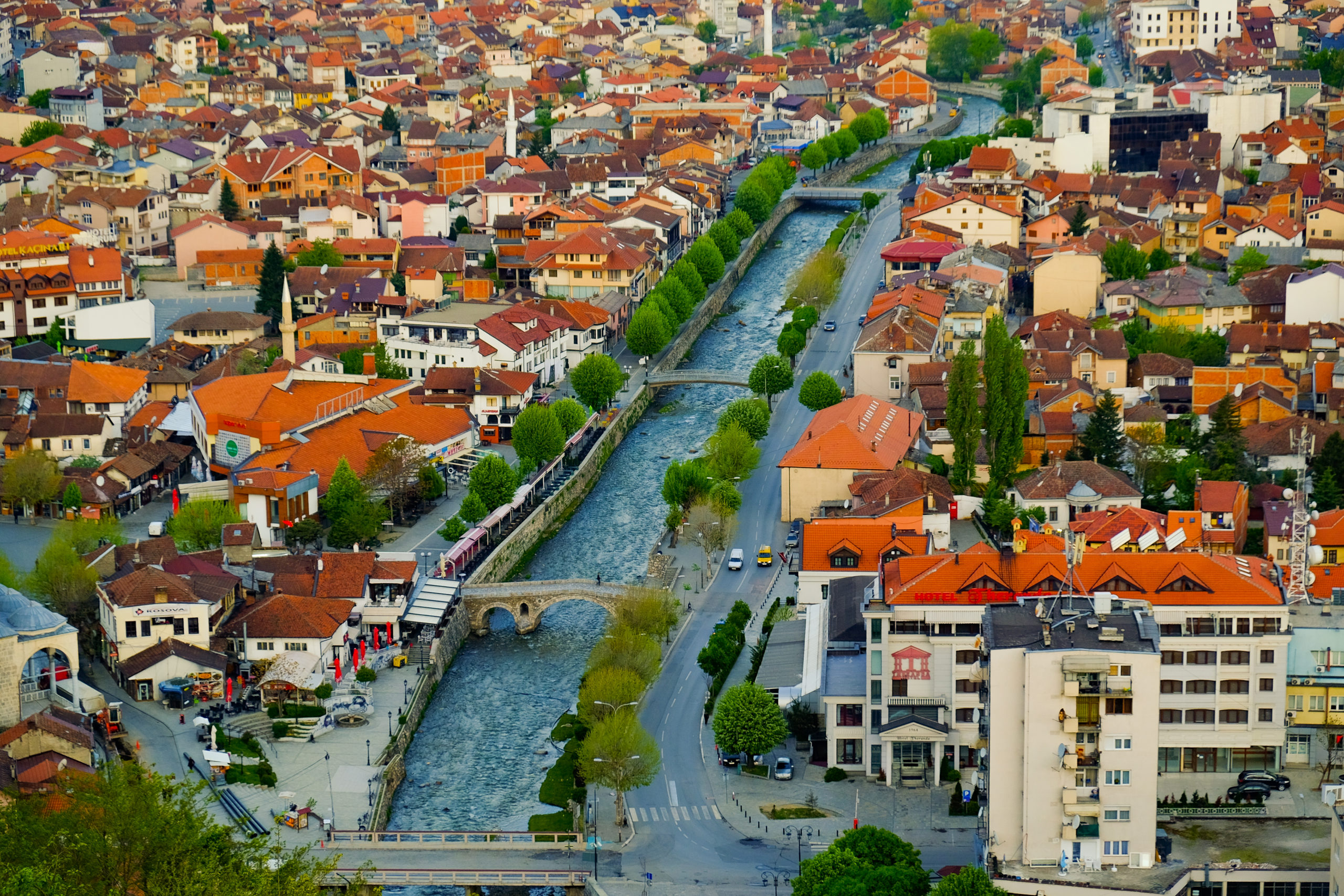 Prizren City, Kosovo. Photo: milosk50/ Shutterstock.com
Montenegro
Montenegro's partnership with the cryptocurrency giant Ripple
February 2023 started with an announcement that went unnoticed globally, especially in the crypto community, that the southeastern European country of Montenegro declared a partnership with a company named Ripple. Ripple is the digital currency XRP and the global payment network in which it operates. American engineers created the Ripple network in 2012 in order to free online payments from exchange fees, transaction processing, and significant time delays between sending and receiving payments.
Montenegro's Prime Minister Dritan Abazovi met with Ripple's CEO Brad Garlinghouse and Vice President of Central Bank Engagement James Wallis at the World Economic Forum 2023 in Davos. Discussing "the development of a payments infrastructure that would provide greater financial accessibility and inclusion. Montenegro is open to new value and investment," – was a statement disclosed on Abazovic's Twitter.
In partnership with Ripple and the Central Bank of Montenegro, the country is launching a pilot project to build its first digital currency or stablecoin for national transactions.
What Montenegro is trying to establish in collaboration with Ripple is the so-called central bank digital currency (CBDC). CBDC is generally defined as digital money that the central bank issues. It represents a potential innovation in the payment system. It aims to offer a fast, cost-effective, reliable and resilient payment infrastructure in an increasingly digitalised economy. From a central bank perspective, CBDC could also respond to the declining importance of cash in some countries. This type of currency has been used in China since 2021, the pioneer country to develop and implement a CBDC, calling it the Digital Yuan, as well as in Sweden, where the CBDC e-krona ensures the stability of the payment system in case of an emergency.
Currently, Montenegro is using the Euro as its de facto domestic currency. Together with Kosovo, it unilaterally adopted the Euro. Montenegro is neither in the Eurozone nor a member of the European Union.
Before choosing the Euro as a currency, looking into the 20th century, the Kingdom of Montenegro adopted one of the world's worst-performing currencies, the Yugoslav Dinar. After the devastating hyperinflation of 1992 in the region of the Socialist Federal Republic of Yugoslavia, the Dinar and Deutsche Mark began to be used as the two official currencies. After Germany entered the Eurozone, the German Mark ceased to be a legal tender and was switched to the Euro. Montenegro adopted it as well, due to increased monetary stability and to avoid further hyperinflation, although it did not conclude any agreement with the European Central Bank.
The former Director of the Payment Systems and Financial Technology Department of the Central Bank of Montenegro, Ivan Boskovic, published an article in December 2022. In the piece, he stated that digital transformation is a crucial source of long-term growth, particularly in the financial sector. In this sense, smaller countries like Montenegro face obstacles that are much more difficult to overcome than those of the world's leading advanced economies. Working with Ripple could be the next step in bringing knowledge and technology into the country.
North Macedonia
Continuing tensions between North Macedonia and Bulgaria
On January 19 2023, an employee of the Bulgarian Cultural Centre in Ohrid, Hristiyan Pendikov, who identifies himself as a Bulgarian living in North Macedonia, was severely assaulted in Ohrid. This incident has once again escalated the already tense relations between North Macedonia and Bulgaria.
The Bulgarian Parliament´s response to the Pendikov incident was to adopt a statement condemning the attack, as well as the "anti-Bulgarian campaign" that is supposedly being waged in North Macedonia. According to the statement, the campaign is also to cover a number of hate speeches against Bulgarians living in North Macedonia. The statement also states that the rights of Bulgarians are very limited.
On February 9 2023, Bulgarian President Rumen Radev reopened the issue of relations between the two countries at the European Council summit. According to Radev, hate crimes were taking place in North Macedonia, so he called on the European Commission to monitor the situation of Bulgarians in the country. At the same time, in response to North Macedonia's accession process to the European Union, Radev described the current situation in North Macedonia as a "veto situation", despite the fact that Bulgaria has officially lifted its veto as part of the French proposal in 2022. However, with this statement, Radev has once again threatened the country with further possible complications in its accession process to the European Union.
The reaction of the Prime Minister of North Macedonia, Dimitar Kovachevski, was swift. According to Kovachevski, there is no risk of any further veto by Bulgaria. He stressed that the country's accession negotiations are not taking place bilaterally between North Macedonia and Bulgaria but between North Macedonia and the European Union. He also pointed out that Bulgaria is now facing parliamentary elections, and North Macedonia will therefore continue institutional communication with Bulgaria after the elections.
Currently, the ruling coalition in North Macedonia is trying to find the necessary majority to adopt changes to the Constitution to meet the conditions of the French proposal. These concern the inclusion of Bulgarians in the Constitution, which defines them as one of the founding nations of the state. The issue is very polarising across the political spectrum, and it may, therefore, still be quite complicated to successfully adopt this change.
Sources
Nova Makedonija, "Не преговараме со Бугарија туку со ЕУ,  нема да има вето, нагласи премиерот",https://novamakedonija.com.mk/makedonija/politika/ne-pregovarame-so-bugarija-tuku-so-eu-nema-da-ima-veto-naglasi-premierot/
Sinisa Jakov Marusis, Balkan Insight, "Bulgaria Parliament's Declaration Adds Tension With North Macedonia", https://balkaninsight.com/2023/02/02/bulgaria-parliaments-declaration-adds-tension-with-north-macedonia/
Georgi Gotev, EurActiv, "At EU summit, Bulgarian president calls for peace in Ukraine", https://www.euractiv.com/section/enlargement/news/at-eu-summit-bulgarian-president-calls-for-peace-in-ukraine/
Serbia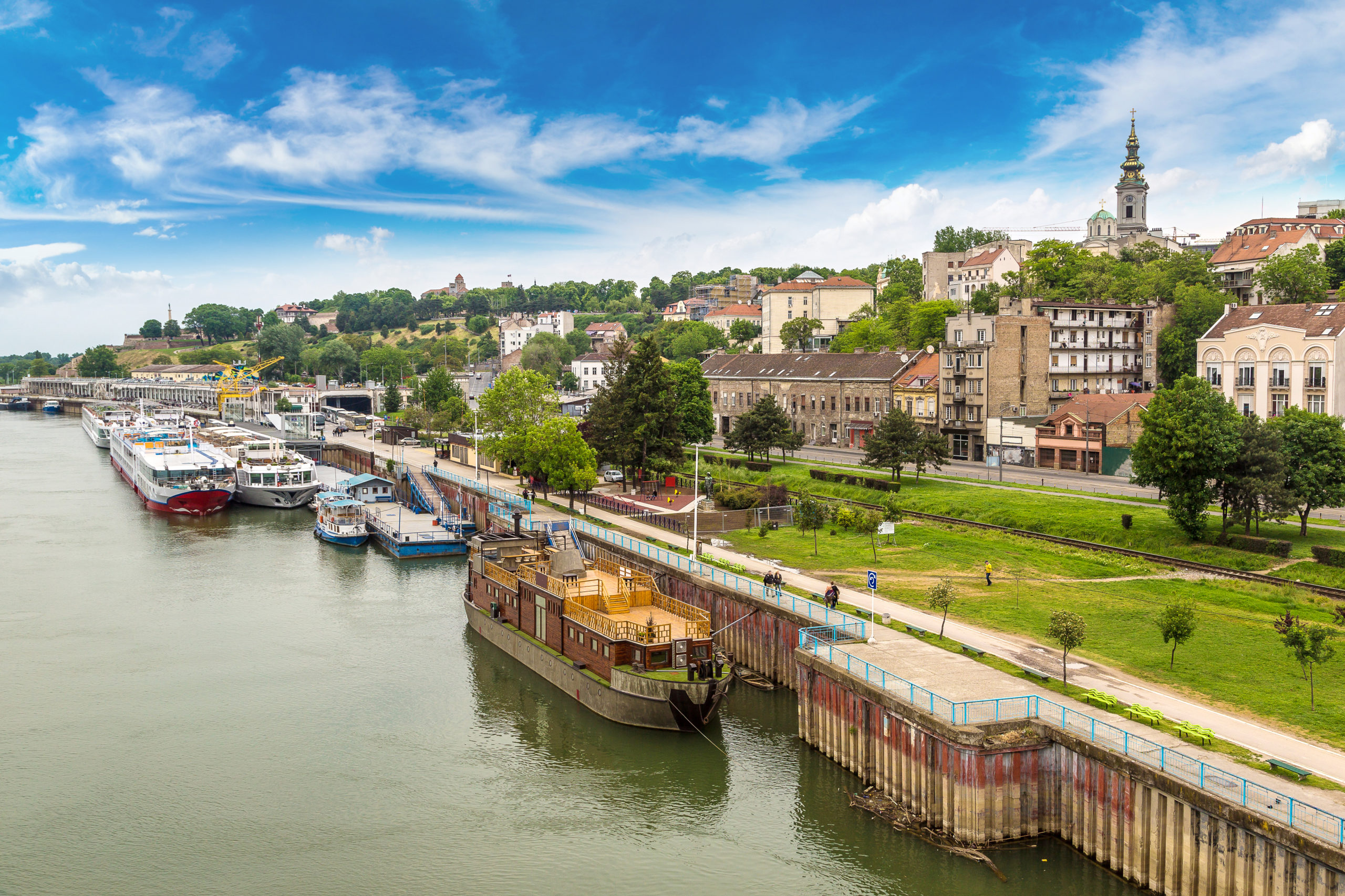 Belgrade, Serbia. Photo: Sergii Figurnyi/ Shutterstock.com
Serbia will uphold its 'military neutrality
On February 2, Serbia's president, Aleksandar Vucic, announced that despite geopolitical changes in Europe, Serbia does not intend to change its status quo and remains militarily neutral. He did so in response to claims that accused the political establishment of leading Serbia down the Euro-Atlantic path.
The first official document declaring military neutrality is the 2007 National Assembly resolution, where military neutrality is defined as refraining from NATO membership due to its role in Kosovo's breakaway. Despite this commitment, Serbia continues to be engaged in NATO's activities through Partnership for Peace mechanisms. Furthermore, it collaborates through its participation in the Euro-Atlantic Partnership Council and continues to buy weapons from NATO's member states. And more recently, Serbia has asked for NATO approval to deploy forces to north Kosovo, even though this request was doomed to fail and it was just a game for domestic political purposes.
NATO's historical and ongoing involvements in Kosovo are one of several reasons why Serbia is refraining from Alliance membership. The other reason is that Serbia wants to work also with China and the Collective Security Treaty Organization (CSTO), which is led by Russia. Therefore, in President's words, Serbia wants to keep its options open and not be any side's flunkey. The motivation for upholding its military neutrality is further strengthened by Serbia's desire to develop its army. And finally, public opinion is rather critical towards NATO membership since 80% of Serbia's citizens do not support their country joining NATO. Serbia will maintain its military neutrality, and thus it will remain the only state in the Western Balkans that is not seeking NATO membership.
Clash in Serbian parliament during a tense debate on Kosovo
On February 4, president Vucic spoke at a special session about the alleged Franco-German plan to normalise relations between Serbia and Kosovo. Serbian lawmakers came dangerously close to a physical altercation.
Some opposition MPs carried signs during Vucic's address that said, "No to capitulation," "Treason," and "Vucic, you betrayed Kosovo," alluding to his discussions over the Franco-German proposal for Kosovo-Serbia future relations. The speech was officially about a report on the negotiation process with Prishtina governmental representatives. Members from the opposition and the ruling party SNS confronted each other during the debate about the plan. In addition to attacking Vucic for engaging in any negotiations at all, the opposition charged Vucic with talking about a proposal that had not been made public. Some members urged Vucic to publicise the proposal, with a president of the Green-left club Lazovic saying: "Where is it? Why did you hide it? Why did none of these people in this Hall, 250 deputies, have the opportunity to have an insight into it?"  Vucic, however, responded that he had no right to disclose the proposal.
Especially the ring-wing parties, as the Dveri party has a firm opinion on the Franco-German plan. Party leader Obradovic said that without any hesitation, the parliament should reject the whole Franco-German plan and accused Vucic of treason. Nevertheless, Serbia is well aware that accepting the proposal is necessary for its integration process into the European Union, and without doing so, the process will be halted with no investments coming.
The tensions in the parliament appeared even before Vucic addressed MPs with the Franco-German plan. During his speech in parliament, he said Belgrade might have to impose sanctions on Russia. "I'm not happy about it, but I don't know how long we can go without imposing sanctions. We are paying the price for not imposing them, but that is a matter of political choice of our leadership," the most powerful man in Serbia said.
Sources
B92, "General Chaos and Fighting in the Parliament." https://www.b92.net/eng/news/politics.php?yyyy=2023&mm=02&dd=02&nav_id=115328.