Strategic Analysis Balkan Brief
Second half of September 2023
Petra Bošková, Lýdia Chobotová, Victoria Valová,  Zuzana Šmilňáková, Chiara Mihlačatinová, Sára Gregová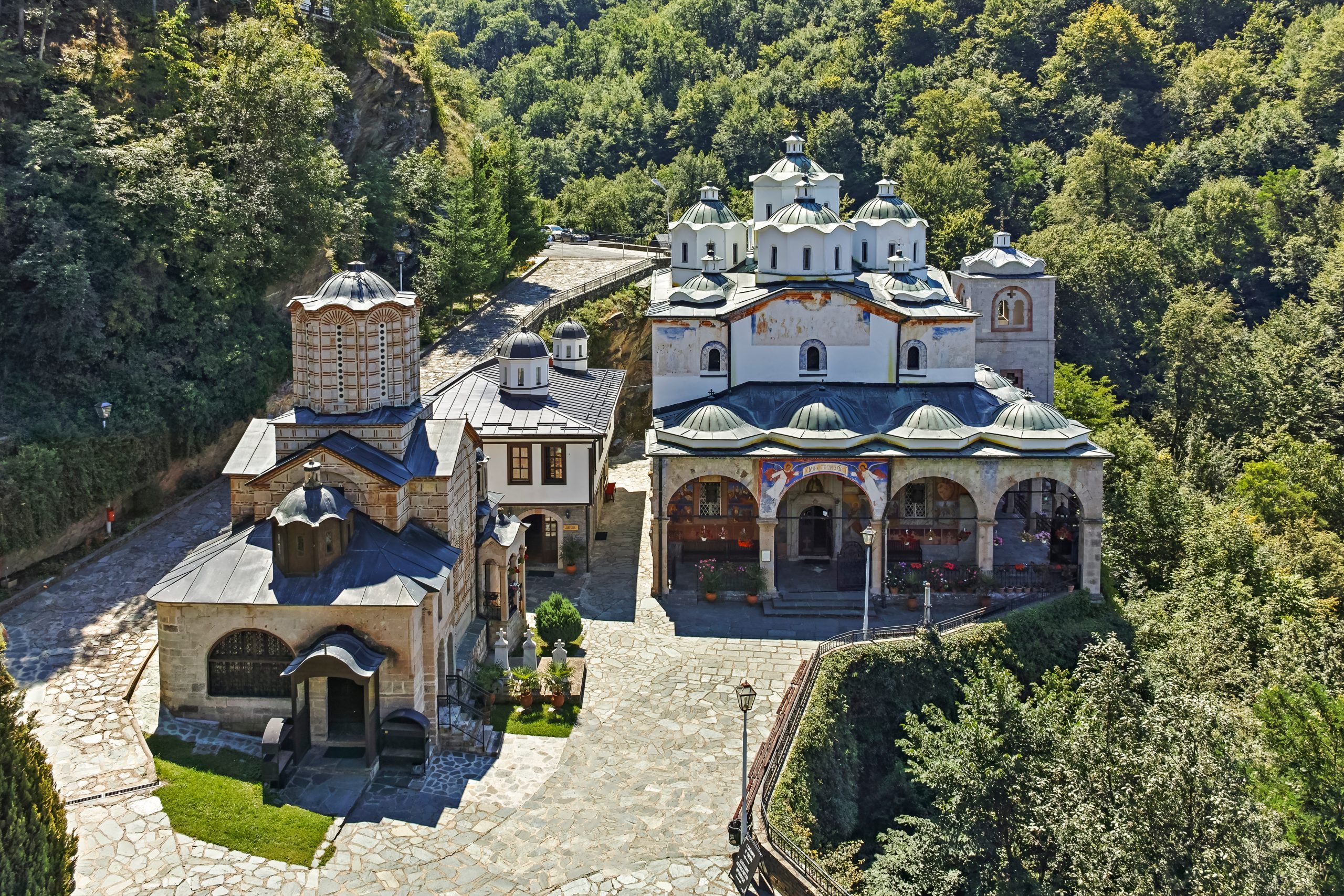 Osogovo Monastery, North Macedonia. Photo: Shutterstock.com
Albania
Albania's former Environment Minister Lefter Koka jailed for corruption
Albania's former Environment Minister, Lefter Koka, has been sentenced to six years and eight months in prison by Albania's Special Court on Corruption and Organized Crime. He was found guilty of corruption, abuse of power, and money laundering in connection with the construction of a waste incinerator in Fieri. Additionally, he has been banned from holding public office for five years.
Koka was charged with accepting a 3.7 million EUR bribe in exchange for the Fieri incinerator contract. The Albanian government had awarded a 28 million EUR concession to a private company to build and manage the waste incinerator, which was never completed.
In addition to the Fieri concession charges, Koka also faces allegations related to a case in Elbasan, where a 21.6 million EUR concession had previously been granted. Incinerators have allegedly become a corrupt source of income, leading to a third inquiry into a trash concession in Tirana. According to BIRN estimates and treasury data, these three concessions have cost Albanian taxpayers at least 150 million EUR.
Koka is the highest-ranking official to receive a corruption sentence in decades. The 59-year-old served as the country's environment minister from 2013 to 2017, was previously a lawmaker, and, before that, the mayor of Durres.
Furthermore, the court has handed down sentences ranging from two to eight years in prison for similar offences to seven other officials and four businessmen. Among them is Klodian Zoto, the owner of the concessionary business, who received an eight-year sentence. Arben Ahmetaj, the former deputy prime minister, is also accused of illegally profiting from the business dealings of Mirel Mertiri and Zoto, who were responsible for all three contracts. Zoto, Ahmetaj, and Mertiri are currently fugitives.
The country's Western allies have significantly pushed for comprehensive judicial reforms in response to a climate of impunity that had persisted for years. These reforms have established new mechanisms to combat corruption, including the court that issued the ruling related to the Fieri waste incinerator.
Sources:
  AP News, "Former environment minister in Albania sentenced to prison in bribery case", https://apnews.com/article/albania-exminister-corruption-officials-incenerator-e8dc8a1a1e8da470606472965a1d92ab
Bosnia and Herzegovina
The controversial draft law on NGOs has been passed in Republika Srpska
The controversial draft law on NGOs has been passed in Republika Srpska. On September 28, the National Assembly of Republika Srpska adopted a draft law pertaining to the activities of nonprofit organisations. This law mandates that nonprofit organisations which receive foreign funding but operate within Bosnia-Herzegovina's Serb entity must register and provide reports on their activities. Additionally, it imposes restrictions on their involvement in political matters and grants enhanced authority to the Ministry of Justice, enabling it to potentially ban organisations it deems non-compliant. Milos Bukejlovic, the current Minister of Justice, has voiced his support for the law, emphasising that it would "prevent the misuse of nonprofit organisations."
This law was initially proposed last year by Milorad Dodik, a Serb member of the tripartite Presidency of Bosnia and Herzegovina and the leader of the Alliance of Independent Social Democrats. Although the draft law is still pending final approval and additional procedural steps, it received endorsement from the entity's executive branch in March.
Referred to as "the foreign agents' law," this legislation has drawn comparisons to the contentious Russian law that has significantly disrupted media organisations in Russia and empowered the state to stifle dissent and free speech. While both Russian officials and Dodik claim inspiration from the US Foreign Agents Registration Act, US officials have highlighted distinctions between these laws.
In the period leading up to September 28, Republika Srpska officials faced mounting criticism. Dunja Mijatović, the Council of Europe Commissioner for Human Rights, sent a letter to Nenad Stevandić, the President of the National Assembly of Republika Srpska, urging him not to adopt the draft law. The Council expressed concerns about an increasingly restrictive environment for civil society and dissenting voices in Republika Srpska. Transparency International of Bosnia and Herzegovina emphasised that the law contradicts Bosnia and Herzegovina's Constitution and the European Convention on Human Rights and Freedoms.
Finally, on September 28, Peter Stano, the Spokesperson for the EU's Foreign Affairs and Security Policy, issued a statement expressing the EU's concerns and warning that this law could impede the country's accession process into the EU.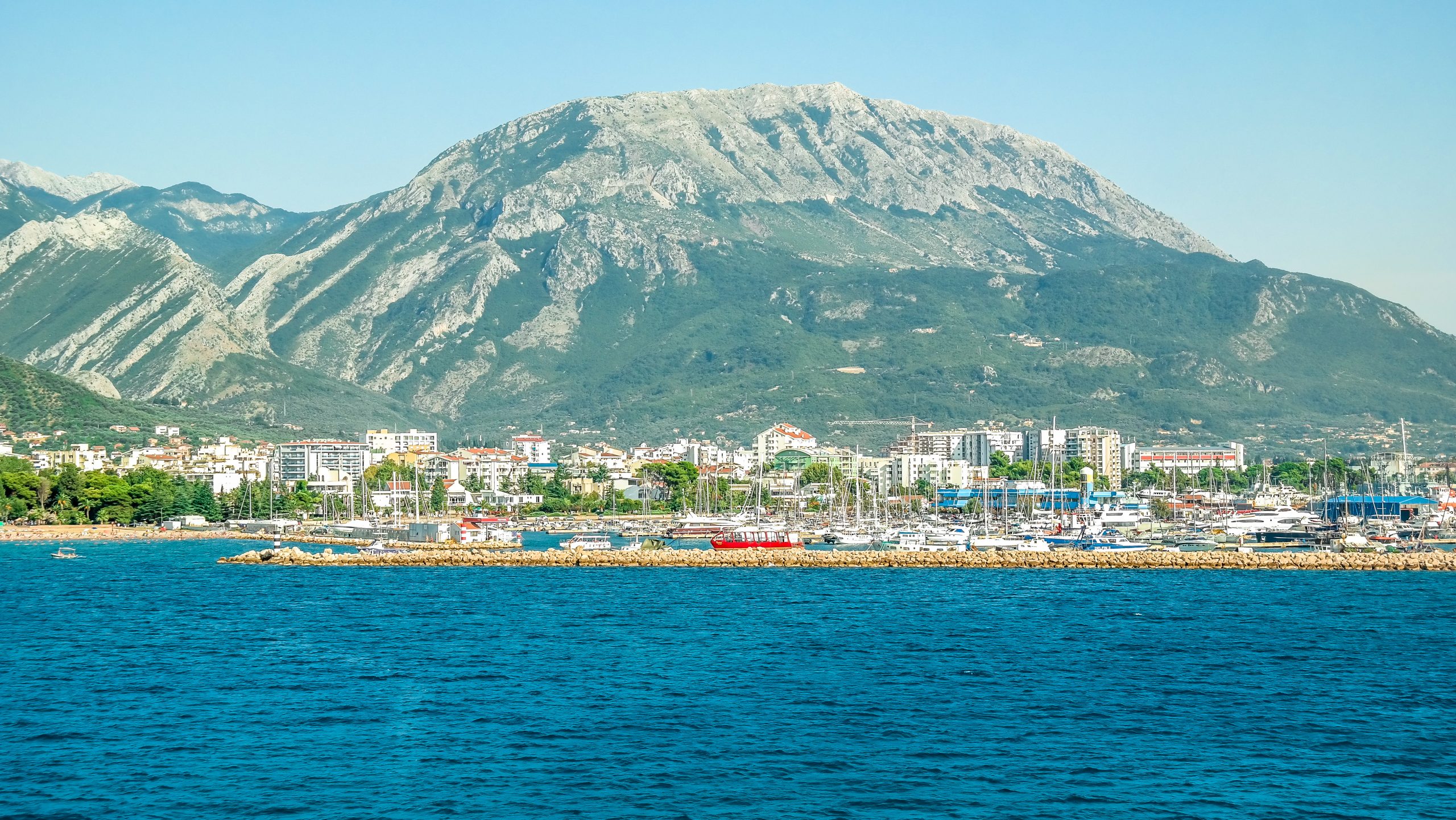 Port of Bar, Montenegro. Photo: Shutterstock.com
Croatia
Croatia Initiates Robust Measures to Combat Violence Against Women
Croatia is taking bold steps to address the issue of violence against women, marking a significant shift in its legal framework. The country is set to recognise femicide as a distinct crime within its criminal code, a move that remains relatively uncommon across Europe.
Prime Minister Andrej Plenkovic unveiled a groundbreaking bill on September 13, emphasising that these changes represent the most comprehensive and potentially the most impactful measures to combat violence against women and children in Croatia. He asserted that these proposed measures underscore the government's unwavering commitment to combatting violence against women, aligning with the nation's core values.
The government's suggested amendments to existing legislation were made available for public consultation on September 15, with an envisioned implementation date of January 2024.
Under this new legislation, Croatia will incorporate femicide as a standalone offence in its criminal code, carrying a prison sentence that begins at 10 years and could extend further. Concurrently, the country plans to heighten penalties for rapists, with prison terms escalating from a range of 1 to 5 years to a range of 3 to 8 years. The most severe cases will result in prison sentences ranging from 5 to 12 years, an increase from the previous range of 3 to 10 years.
The forthcoming Criminal Procedure Act will also empower victims of rape, domestic violence, sexual abuse, intimidation, or any form of gender-based violence in legal proceedings against their perpetrators. Courts will be mandated to consider a woman's safety concerns when issuing restraining orders, ensuring a more comprehensive approach to victim protection. Furthermore, victims will be informed about the release of their abusers, promoting transparency and safety.
The United Nations defines femicide as the intentional killing of women and girls because of their gender. The agency reports that most femicides are perpetrated by men, often individuals with close relationships with the victims, such as family members, partners, or former partners.
In 2021, Croatia witnessed the tragic deaths of 14 women, with 11 of them falling victim to femicide at the hands of their partners. Considering Croatia's population stood at approximately 3.8 million in 2021, these figures are a grave cause for concern.
Sources:
Vuk Tesija, Balkan Insight, "Croatia Announces New Bill to Include Femicide in Criminal Code", https://balkaninsight.com/2023/09/13/croatia-announces-new-bill-to-include-femicide-in-criminal-code/
Kosovo
Crossfire of accusations: Kosovo-Serbia dialogue in deadlock again
A new round of meetings of the EU-mediated Kosovo-Serbia dialogue was held on September 14, 2023. The international community hoped the normalisation talks would move on, however, Kosovo rejected an EU proposal. The EU proposed that the conditions both countries consider vital for the normalisation of relations – for Serbia, it is the Association of Serb-majority municipalities in Kosovo, and for Kosovo, it is the recognition of independence by Serbia – should be implemented in parallel. EU High Representative Borrell stated this proposition was accepted by Serbia and rejected by Kosovo. "The lack of action from each side means that both sides – Kosovo and Serbia, are in direct and serious violation of the dialogue obligations and in violation of their promises," said Borrell. He also expressed concern that the lack of commitment from Kosovo and Serbia creates a risk for their respective European paths.
Kosovo PM Kurti explained the rejection was based on the belief that the EU mediators, especially EU special envoy Lajcak, favour Serbia and its position. "Here we are dealing with an emissary who has distorted the process, not focusing on the full implementation of the basic agreement," Kurti said, arguing that Lajcak skipped several items and focused on the Association, which Kosovo deems unconstitutional. Moreover, Kurti claims he proposed his own proposal on implementing the normalisation agreement, which was allegedly refused by the EU. Later, Kurti sent a letter to Italy, Germany, France, and the US demanding that Lajcak be held accountable for his alleged bias. Furthermore, the speaker of the Kosovo Parliament, Konjufca, also repeated Kurti´s accusations against Lajcak. Subsequently, the European Commission issued a statement dismissing the accusations and conveying full support to both Lajcak and Borrell during the negotiation process.
Later, on September 20, tensions rose again between Kosovo and Serbia. Kosovo police arrested three Serbs on the grounds of war crimes committed during the years 1998-99. Serbian President Vucic called the arrests "brutal" and aimed at expulsion of Serbs from Kosovo. He demanded an international diplomatic intervention so "not guilty" people are released and that the survival of Serbs is ensured in Kosovo. Both incidents present serious concerns in regard of the continuation of the Kosovo-Serbia dialogue.
Sources:
Alexandra Brzozowski, EURACTIV, "EU warns Kosovo, Serbia of repercussions if normalisation deal not implemented", https://www.euractiv.com/section/enlargement-neighbourhood/news/eu-warns-kosovo-serbia-of-repercussions-if-normalisation-deal-not-implemented/
Milica Stojanovic & Xhorxhina Bami, Balkan Insight, "War Crimes Arrests of Three Kosovo Serbs Anger Belgrade", https://balkaninsight.com/2023/09/21/war-crimes-arrests-of-three-kosovo-serbs-angers-belgrade/
Alice Taylor, EURACTIV, "Accusations of bias against Kosovo dialogue special envoy mount", https://www.euractiv.com/section/politics/news/accusations-of-bias-against-kosovo-dialogue-special-envoy-mount/
Alice Taylor, EURACTIV, "Kosovo's parliamentary speaker reiterates accusations against Lajcak", https://www.euractiv.com/section/politics/news/kosovos-parliamentary-speaker-reiterates-accusations-against-lajcak/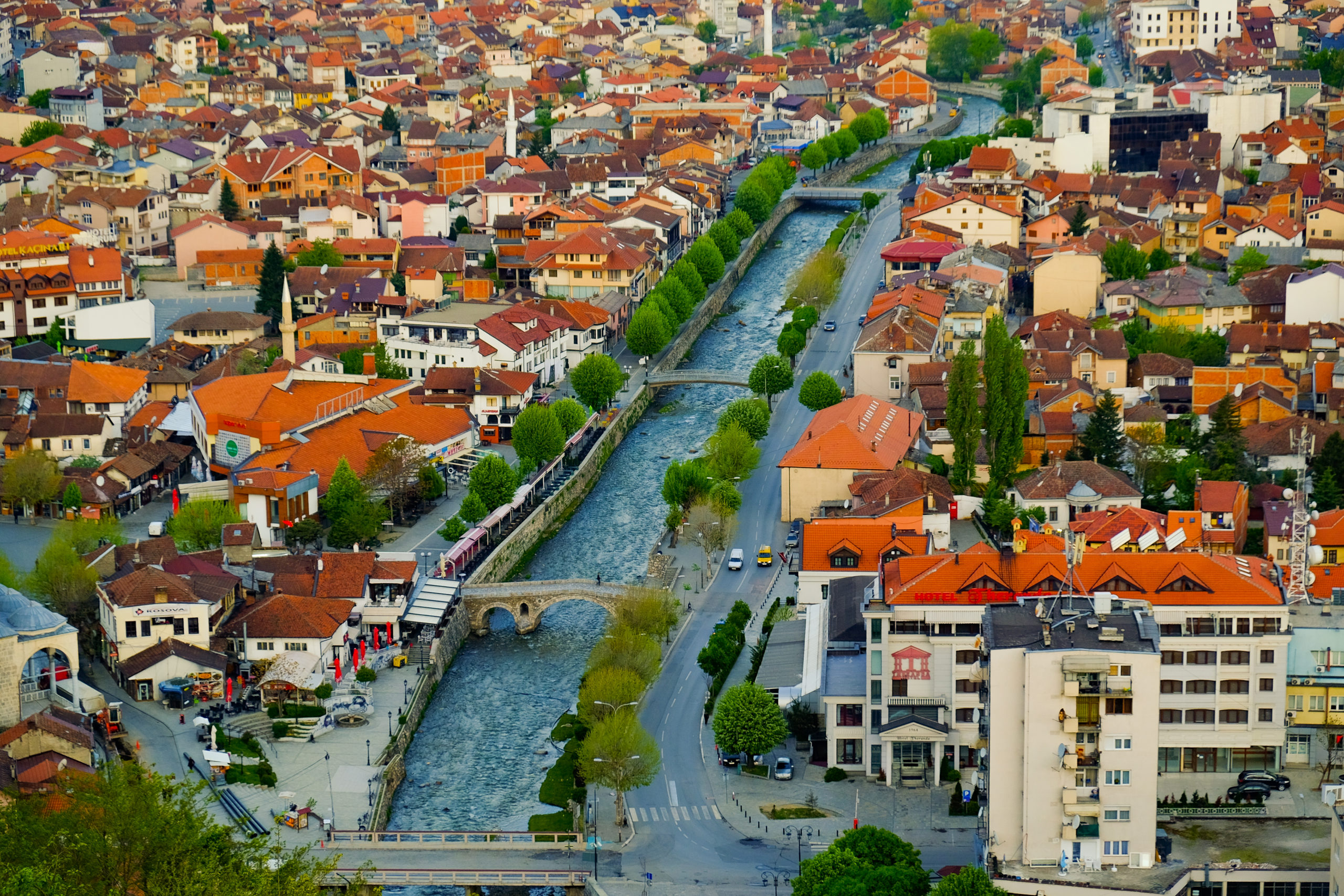 Prizren City Kosovo. Photo: Shutterstock.com
Montenegro
Montenegro's Path to EU Membership Hinges on Political Stability
Montenegro is eyeing EU membership by 2030, an ambition that has garnered optimism. Jakov Milatović, the country's President, believes they could achieve this goal even earlier, citing significant progress in key areas since democratic changes three years ago.
While European leaders have long praised Montenegro as a leading candidate, the nation faces hurdles. Although negotiations began in 2012, Montenegro has only temporarily closed three of the required chapters, primarily due to the rule of law issues and political instability.
The European Commission's concerns about Montenegro's rule of law were highlighted in a non-paper. It noted a lack of progress in addressing violence against journalists and a struggling justice system. Institutional crises and leadership challenges have further hindered progress.
In a recent European Parliament report, MEPs stressed the need for political stability and substantial reforms in areas such as elections, the judiciary, and the fight against corruption and organised crime. They observed that Montenegro's EU accession process is losing momentum.
The onus now falls on Montenegro's new government, which has yet to form three months after elections. Milena Muk, a researcher, emphasises the need for addressing numerous outstanding obligations, especially in chapters 23 and 24. Despite external challenges, Muk points out that internal political divisions and a lack of consensus within Montenegro are the primary obstacles.
Montenegro has a unique opportunity for EU integration. Unlike neighbouring countries, it lacks bilateral conflicts, and with political will among its leaders, it can overcome internal challenges.
The journey to EU integration remains open, with the timeline depending on Montenegro's commitment to reforms and political stability. Achieving EU membership by 2030 is possible but only if these challenges are effectively addressed.
Sources:
  European Western Balkans,, "Target 2030 in Montenegro: A realistic goal if political crisis subsides", https://europeanwesternbalkans.com/2023/09/26/target-2030-in-montenegro-a-realistic-goal-if-political-crisis-subsides/
North Macedonia
What does Von Der Leyen's State of Union mean for North Macedonia?
On September 13, the President of the European Commission, Ursula von der Leyen, gave her statement on the State of the Union (SOTEU) in Strasbourg. During the speech, which was the last of its kind before elections, she delivered a few statements outlining the future of North Macedonia's bid for EU membership.
At the beginning, Von Der Leyen once again reiterated that the future of the Western Balkans is in the Union, however, her speech was missing any concrete deadlines or timelines. She was also acting vague regarding the precise number of future members, opting only for the phrase "30-plus" throughout her speech. On the other hand, while discussing how the enlarged Union would operate, she expressed her willingness to change the current treaty with the words: ,,treaty change if and where it is needed".
The European Commission will probably be more concrete by the end of this year since the functioning of the EU showed us that the most challenging decisions tend to happen in December, during the last working weeks before the final summit of the bloc's leaders. By then, the decision-makers will be provided with the yearly enlargement report, which contains detailed evaluations of each of the six Western Balkan applicants. December is also the month for discussing accession chapters between Brussels and North Macedonia. However, North Macedonia still hasn't fulfilled the key demands from EU member Bulgaria – to change its constitution so it will list Bulgarians as the state's founding peoples. Until now, the parliament was unable to gather enough votes for constitutional change, and the experts even doubt the parliament will do so soon, therefore, the decoupling of Skopje's and Tirana's applications is on the table.
Sources:
Sinisa Jakov Marusic, BalkanInsight, ,,North Macedonia Parliament Starts Session on Constitutional Change", https://balkaninsight.com/2023/08/18/north-macedonia-parliament-starts-session-on-constitutional-change/
Rikard Jozwiak, RFE/RL, ,,Wider Europe Briefing: What Von Der Leyen's Big Speech Means For Ukraine And Other EU Hopefuls", https://www.rferl.org/a/wider-europe-briefing-von-der-leyen-ukraine-eu-hopefuls-turkey/32597364.html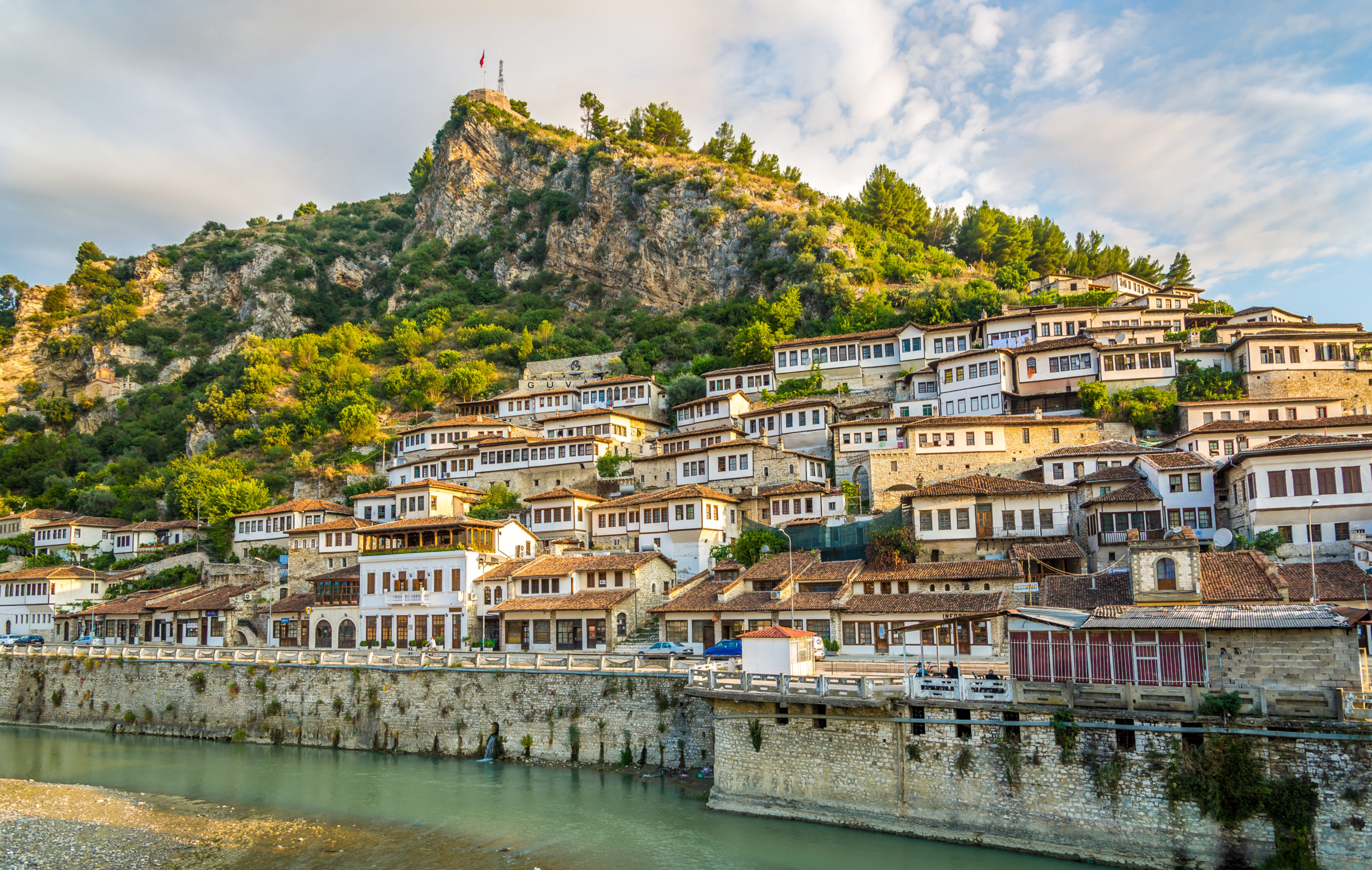 City of Berat, Albania Photo: Shutterstock. com
Serbia
Belgrade-Prishtina normalization talks break down again
On September 14, talks between the leaders of Serbia and Kosovo aimed at enhancing relations did not achieve a breakthrough. Prishtina rejected a compromise proposal put forward by the EU. Kosovo expects Serbia to initiate the normalisation process by officially recognising its independence. Conversely, Belgrade seeks progress first on an agreement to establish an association comprising 10 Serb-majority municipalities in Kosovo.
The European Union's chief of foreign policy, Josep Borrell, suggested initiating both processes simultaneously as a strategic move to make progress. He added that unless Kosovo and Serbia swiftly reach an understanding, neither nation will have a European future. Borrell cautioned that Kosovo and Serbia are at risk of lagging behind as other regional partners make faster strides toward Europe.
Nevertheless, Kurti opposed the proposal of the EU, while  Serbian President Aleksandar Vucic accepted it. Kurti maintains that Belgrade must essentially recognise his country before advancements can be achieved in implementing the agreement they reached in February this year. Vucic declared the talks concluded unsuccessfully after Kurti's refusal. But Kurti attributed the failure to the Serbian side, emphasising the "full readiness" from the Kosovan side to implement the March plan.
Like Vucic, Borrell attributed the recent breakdown to the insistence of Kosovo Prime Minister Albin Kurti. Borrell stated that "unfortunately, after quite a long meeting, Prime Minister Kurti was not ready to move forward on a credible process" and that "he insisted instead on formalising de facto recognition as the first step." In response, Kurti accused Vucic of "sabotaging" the talks and criticised Borrell and the EU delegation, alleging their bias toward Serbia.
However, the United States, the other significant diplomatic force in the process, accused EU negotiators of not applying sufficient pressure on the Serbian leader. They asserted that the current Western approach demonstrates a "lack of even-handedness." The problematic factor is that Vucic has maintained close ties with Russian President Vladimir Putin. There are concerns in the West that Moscow might leverage its relationship with Belgrade to rekindle ethnic conflicts in the Balkans, potentially diverting global attention from the ongoing war in Ukraine.